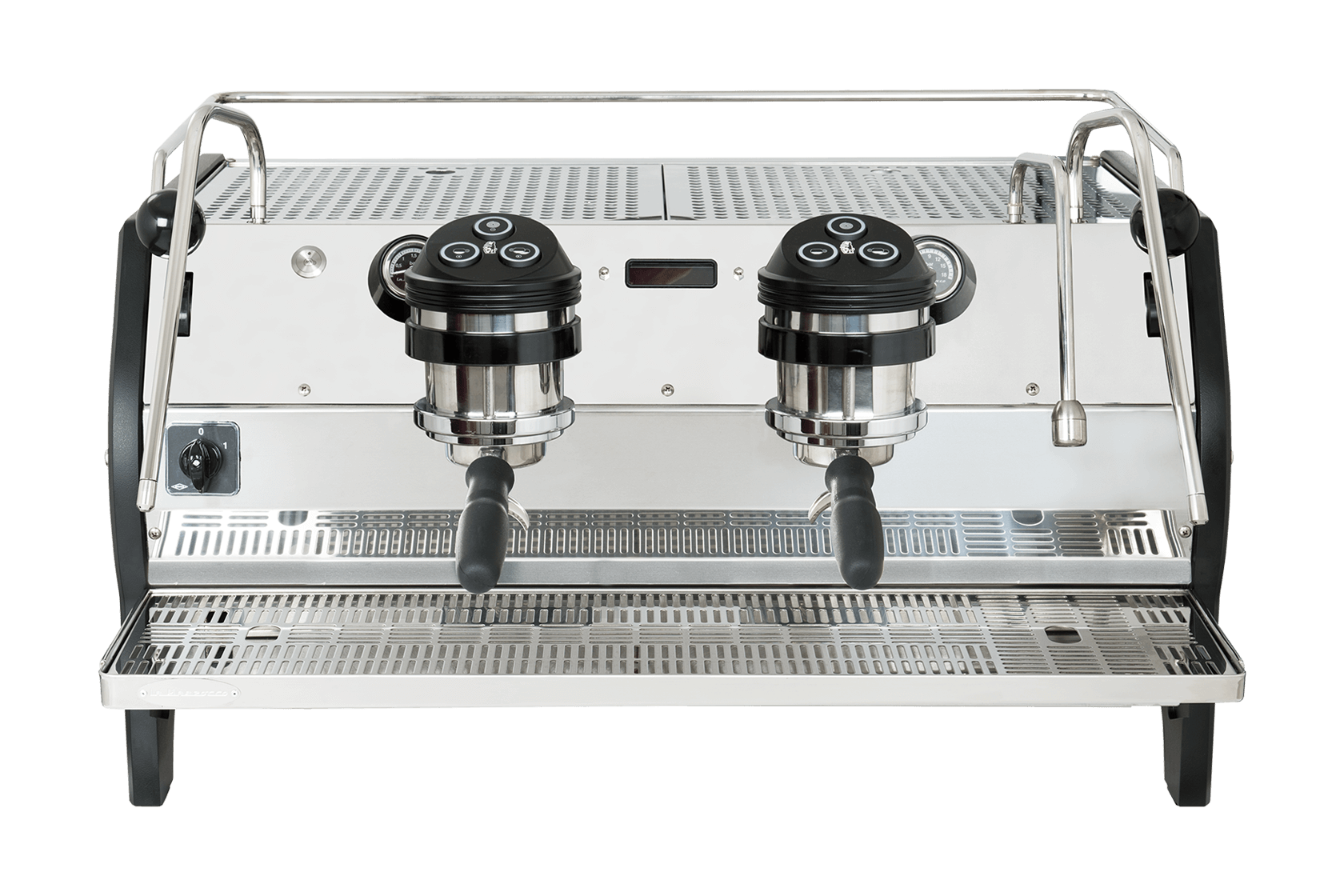 Strada
designed for the modern cafe, with input from baristas
a machine developed by baristas for baristas, featuring sleek italian design that can be customized
Over the course of two years La Marzocco worked with thirty of the world's finest coffee professionals to design a machine. This group was known as the "Street Team"; the Strada, Italian for street, was named in their honor. A lower profile invites customer engagement in a café setting, while also providing the barista an open, expansive work area. The Strada platform has been designed to encourage creativity and customization so that each machine can be unique. Available in four configurations; Semi-Automatic (EE), Manual (MP or EP), Auto-Volumetric (AV) and AV with Scales (ABR).
Highlights
individual boilers
Set a different temperature for each group head, giving you precise control over extraction.
proportional steam valve
Lever-style activation for proportional solenoid steam valve eliminates the needs for regular maintenance and offers a gentle ramp to full steam pressure.
AV configuration, with or without scales
Auto-volumetrics ensure repeatability and consistency in high-volume settings.
programmable preinfusion
Employs a two stage programmable preinfusion process that allows for multiple groups to be in operation at the same time.
independent coffee boilers
Separate boilers for each group head allow baristas to optimize temperature for multiple coffees.
dual pid (coffee and steam)
Allows you to electronically control coffee and steam boiler temperature.
insulated boilers
Reduce energy consumption while contributing to temperature stability.
pre-heating system
Prior to entering into the coffee boiler, water is pre-heated – thus increasing productivity.
exposed saturated groups
Increased temperature stability, ergonomics and workspace visibility.
performance touch steam wands
High performing steam wands that are cool to the touch.
adjustable drip tray
Allows you to use the machine with tall, to-go cups.
auto back-flush program
Automatic cleaning program.
available models
2 or 3 groups.
cup warmer
Maintain espresso and cappuccino cups heated at a proper temperature.
personalized colors
Customizable colors based on the RAL color system, on request.
available configurations
Semi-Automatic (EE), Manual (MP or EP), Auto-Volumetric (AV) and AV with Scales (ABR).
technical specifications
Specifications
2grp
3grp
Height (in)
19
19
Width (in)
31.5
40
Depth (in)
26.5
26.5
Weight (lbs)
187.4
224.9
Voltage (VAC)
200 single / 3 phase
220 single / 3 phase
380 3 phase
200 single / 3 phase
220 single / 3 phase
380 3 phase
Wattage Elements
4500 (200V)
4600 (220/380V)
5500 (200V)
6400 (220/380V)
Coffee boiler capacity (L)
1.3
1.3
Steam boiler boiler capacity (L)
8.2
11.8
Certifications
UL-197, NSF-8, CAN/CSA-C22.2 No. 109
UL-197, NSF-8, CAN/CSA-C22.2 No. 109
Download product documents
Other commercial products