Last week we welcomed Campos Coffee from Sydney, Australia as our fourth Roaster in Residence to the La Marzocco Cafe in Seattle. Owners Will Young and Raf Bartkowski are long-time partners of La Marzocco; they opened their first cafe in 2002 with a 3-group Linea Classic. Today, Campos has eight company-owned cafes, and wholesales their coffee to 300 cafes throughout Australia. They are already winning over Seattle coffee lovers with their menu options, high-quality coffees, and commitment to creating a positive experience for every guest.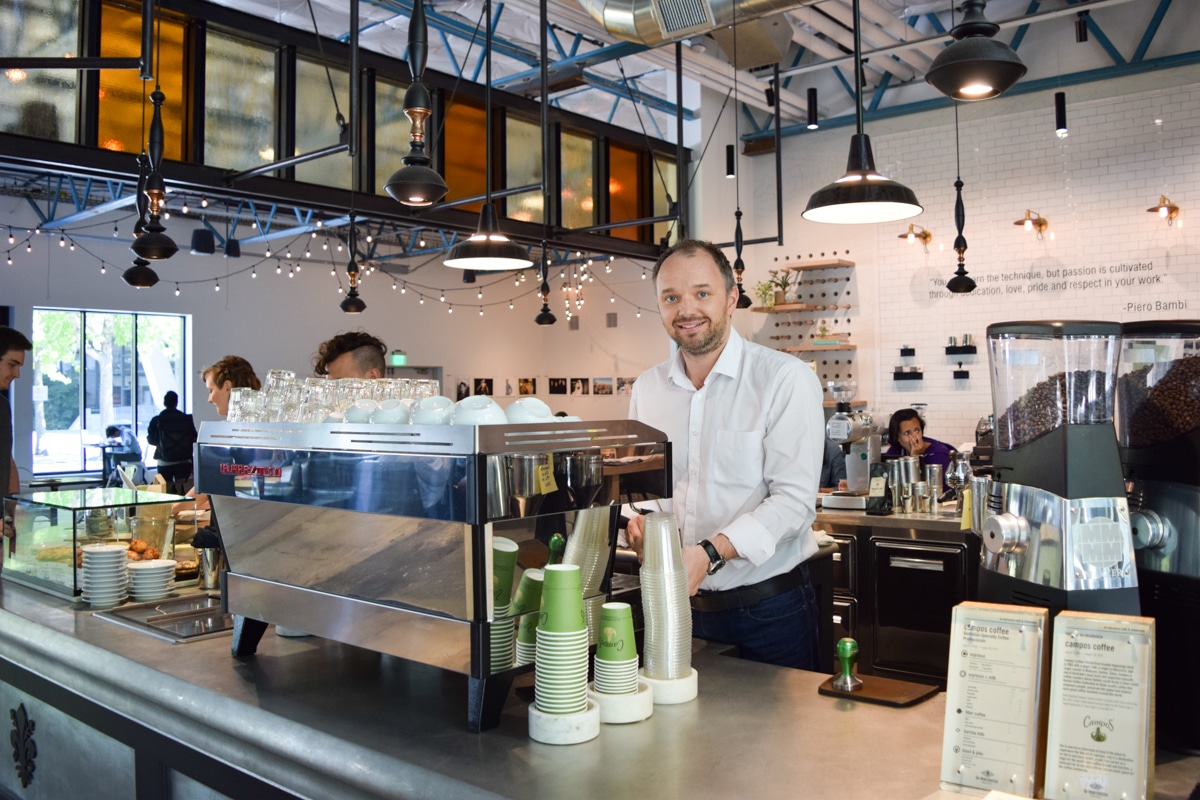 When navigating Campos's menu, guests will see some options they may not be used to. For a shot of espresso, order a "Short Black" and for an Americano a "Long Black." A Piccolo Latte has a single shot of espresso, like a macchiato, but has more steamed milk and is served in a 4.5 oz glass. A debate over the differences between the Australian Flat White and the Cappuccino rages on, but this month you'll be able to try the two side by side and draw your own conclusions as they are both on the Campos menu.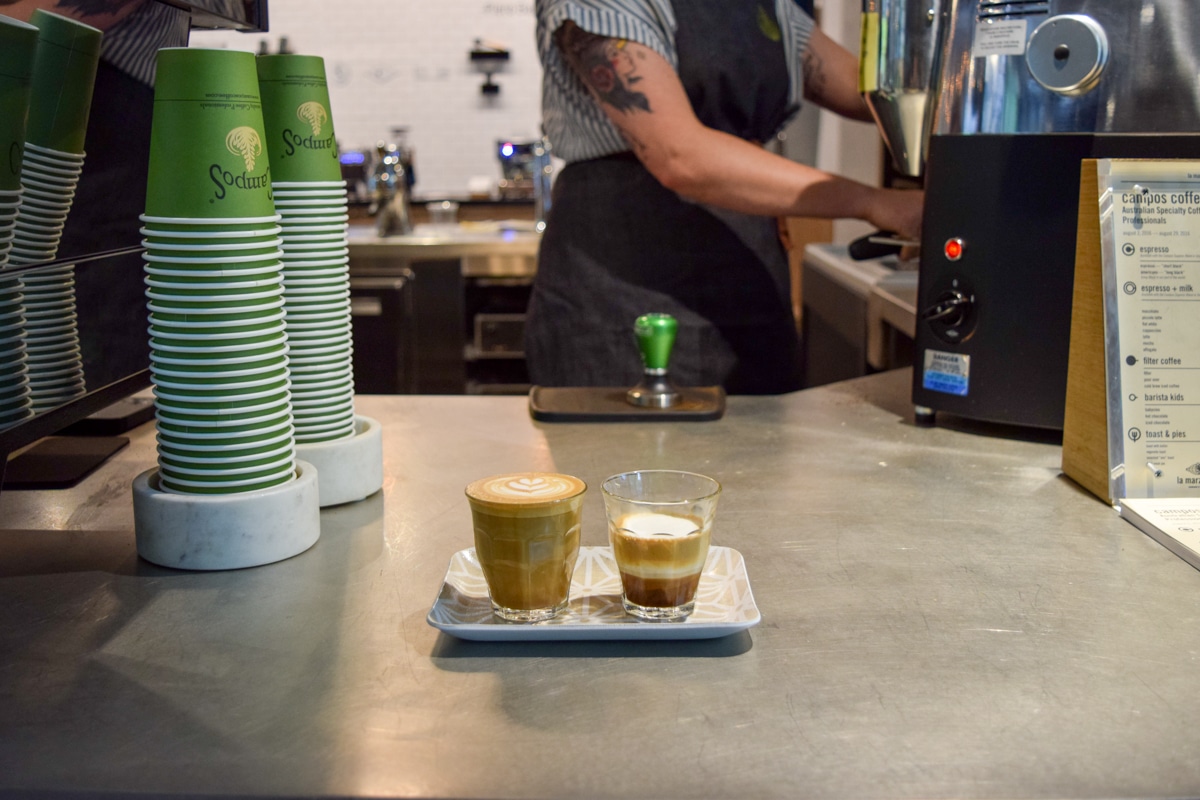 Brew ratios for espresso and espresso-based beverages during Campos's residency are quintessentially Australian. Espresso brewed as a Short Black or for other espresso-based beverages is prepared with 23 grams of dry coffee in the portafilter, with a target brew ratio of 1:1.7 (by comparison, Italian cafes prepare espresso with 5-7 grams of coffee in the portafilter). Campos's Long Black is prepared with a brew ratio closer to 1:1, yielding a thick, striking crema on the top of the beverage.
Campos uses their signature Superior Blend in all their milk beverages as well as for espresso, and has a rotation of single-origin coffees that are used for espresso and filter coffee. No matter the drink, Campos is committed to quality and they are being rewarded for it. Most recently, Coffee Review gave them the top score in a comparison of single-origin coffees from around Australia. Campos' Ethiopia Yirgacheffe Goro scored a 94 and is available to order during their residence at the cafe.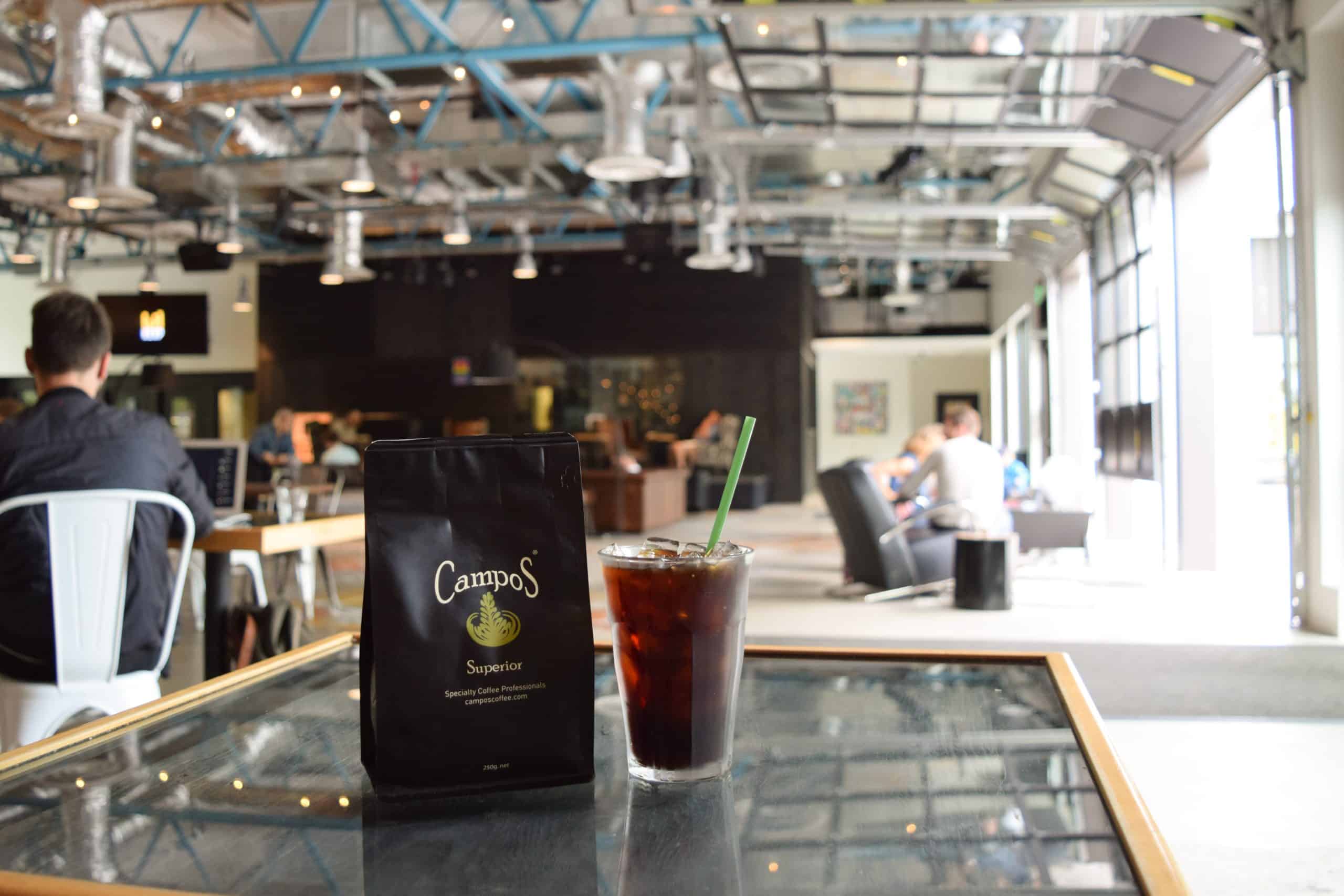 Perhaps one of Campos' most endearing offerings is their Barista Kids Menu. When asked how this came about Bartkowski explained, "We noticed a lot of moms coming into our cafes, so to keep their kids occupied, we'd make them special drinks. Many times we even give these to kids for free. It lets people with kids know they are welcome. It's crazy popular." The Kids menu includes a Babycino (steamed milk with cocoa powder), hot chocolate, and iced chocolate.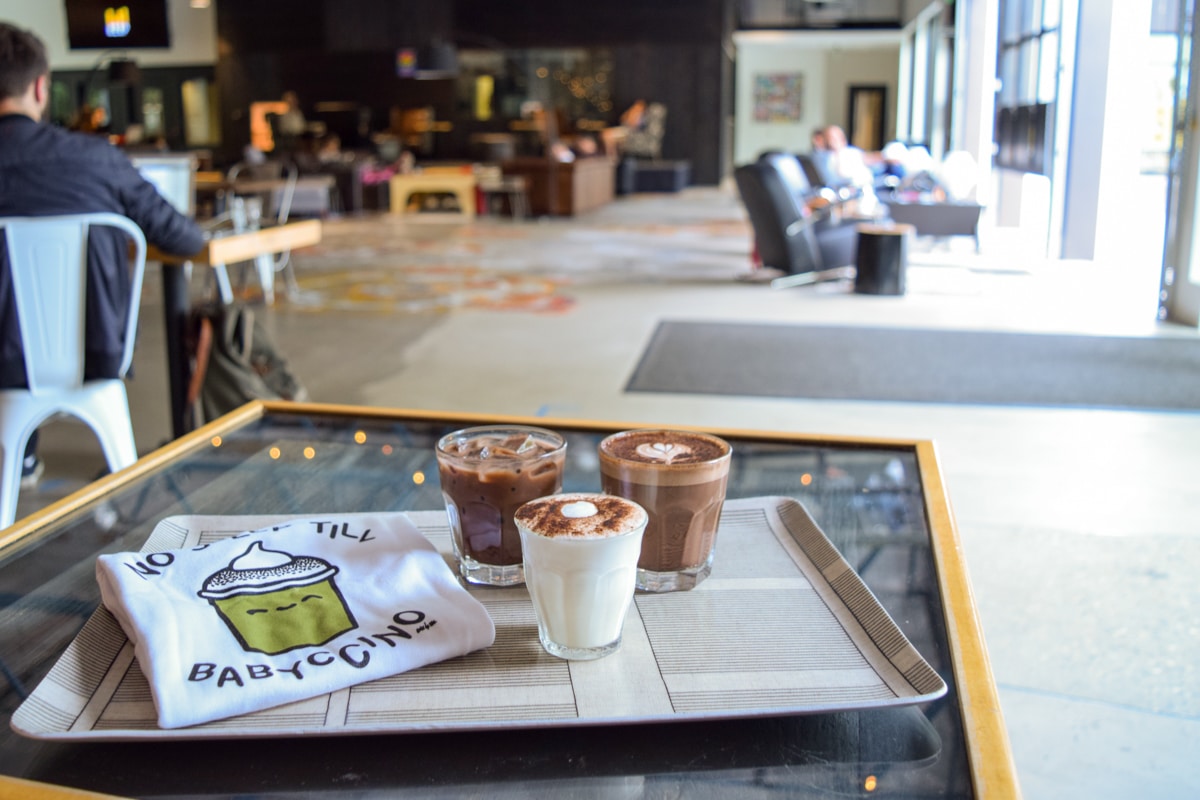 For the kid in everyone, Campos is offering their signature drink, the Affogato, all month long. They'll be served with one of three ice cream flavors including Toasted White Chocolate made exclusively for La Marzocco Cafe by Portland's beloved Salt & Straw.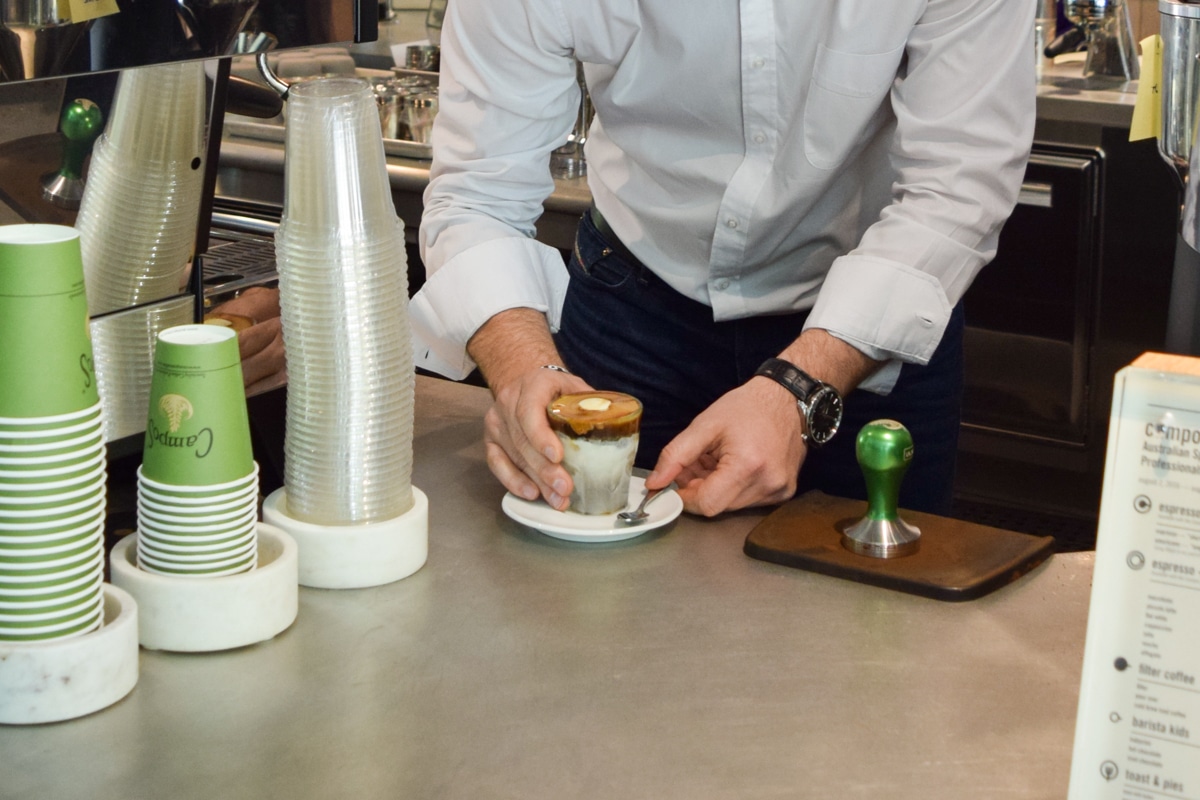 Finally, to go along with their drinks, guests will find several savory food options popular in Australia such as pork meat pie (La Marzocco Cafe's version is made by the London Plane), smashed "avo" toast and Vegemite toast. Vegemite is a dark, savory and salty spread that is very nutritious and according to Bartkowski. It is the most popular choice in Campos's cafes.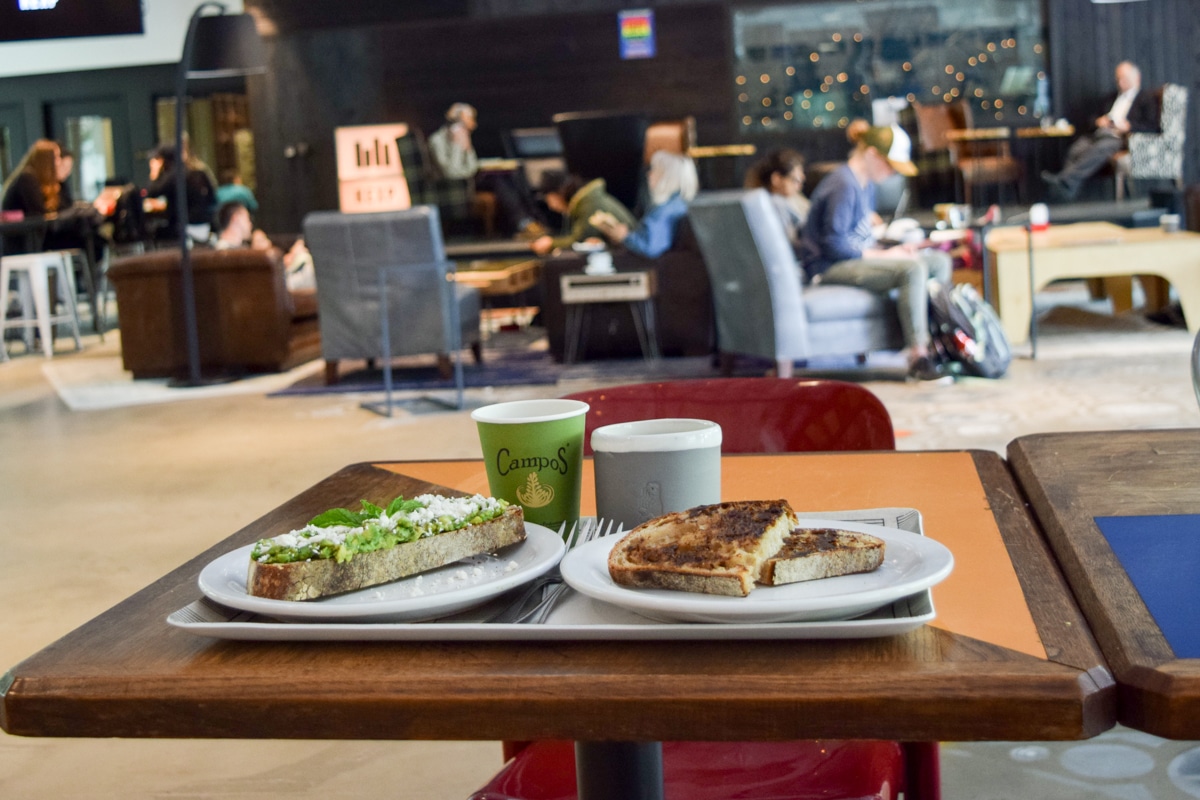 Campos's menu will be featured at the La Marzocco Cafe until August 29th. Check out their full menu here and be sure to stop by!