Just to get a sense of what the week-to-week is like here at La Marzocco USA, Fridays being the most special day:
We start with the Roaster's Showcase at 10am in the LM Lab.
During this time you'll find Andy (who works in our technical solutions department Monday-Thursday) switching gears as he fires up our smoker in his GS/3 apron. Andy's a 1-man show when it comes to Friday BBQs. He smokes the meat, prepares and cooks all the sides, and even comes around to our offices, letting us know when lunch has been served.
It's quite a treat; a time when the team all gets together to finish out the week, have casual conversation, and hang out.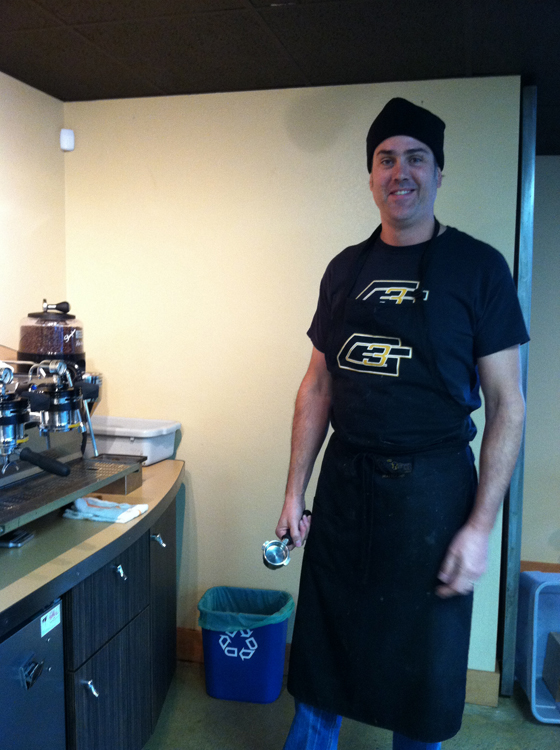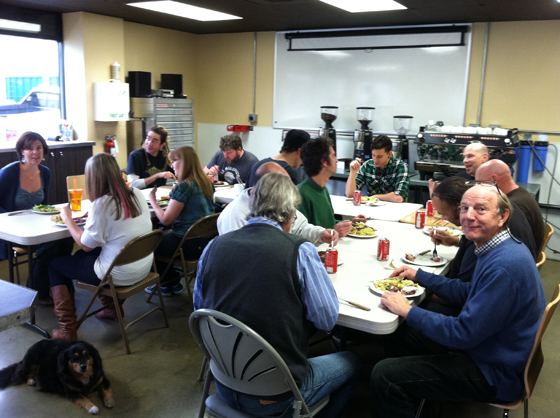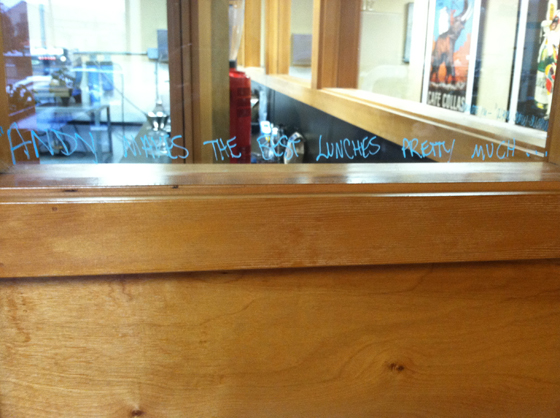 Yes, thank you Chef Andy.