This is SOOOOO seXy! So much so that it puts the "X" in sexy.
Heart Roasters fancies tasty coffees, understated cool decor, and sexy espresso machines. To fulfill their hearts, they have custom fabricated wood side panels and group caps on their La Marzocco Mistral. See below for drool inducing wood+metal goodness.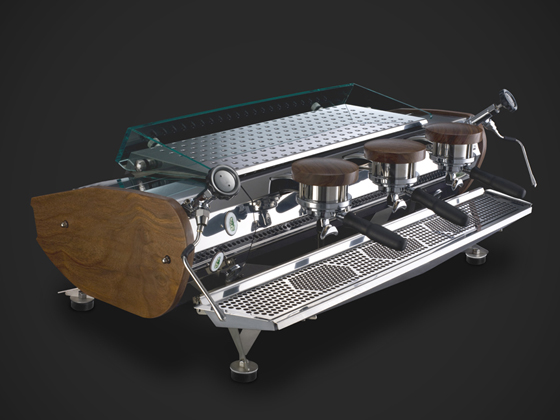 Heart's wood Mistral
Oh yeah, they roast coffee, too. Did I mention the man behind Heart is "the" Wille Yli-Luoma?