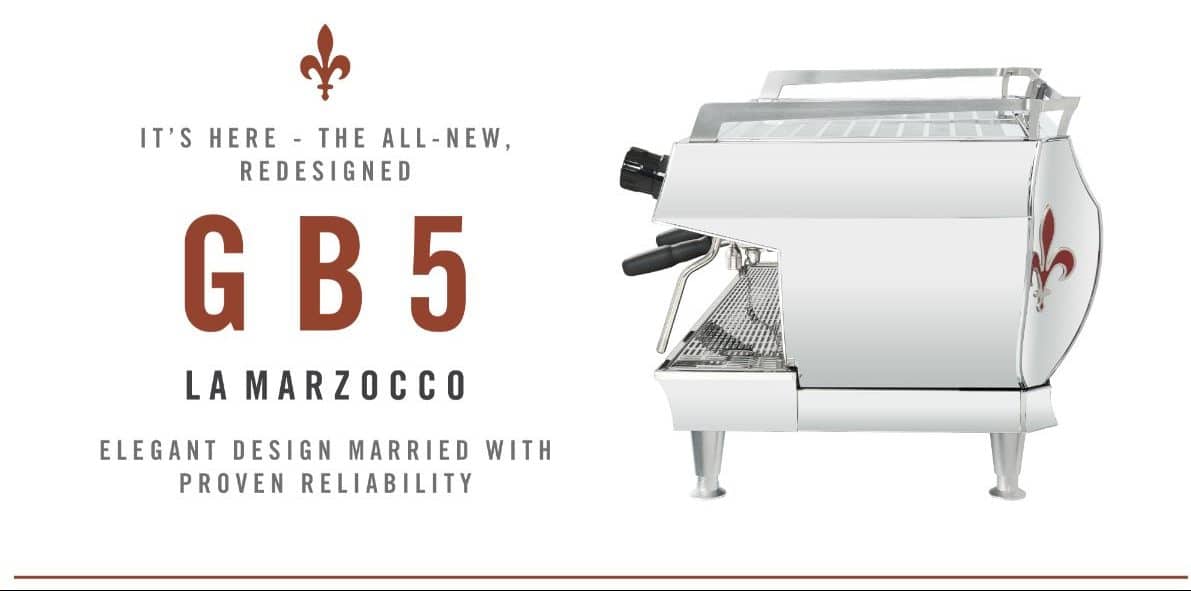 Equipped with proprietary La Marzocco electronics and advanced temperature stability, the GB5 S combines classical European design with cutting edge performance. The machine has been modernized since its original release in 2005 and is an elegant companion to any coffee bar.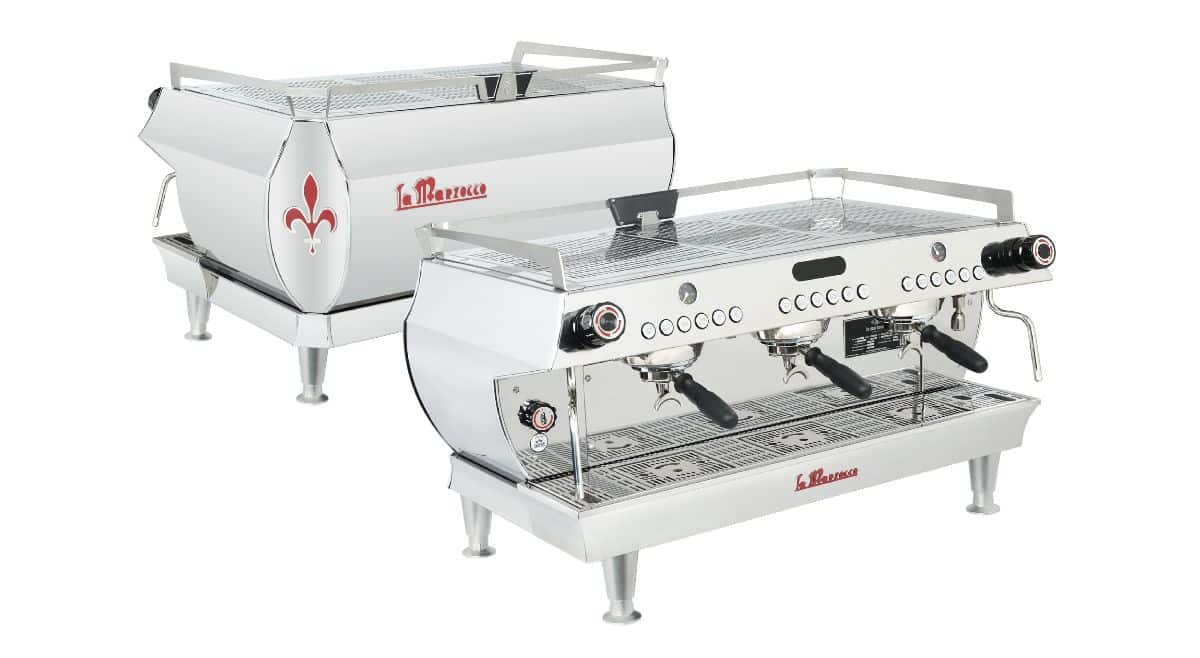 The gracious lines and harmonious curves of the GB5 S speak to the La Marzocco heritage of design and intention. The understated side shields, elegant Florentine lilies, subtle insignia of il marzocco on the cup rail and more combine to give this machine the feel of an heirloom built to stand the test of time.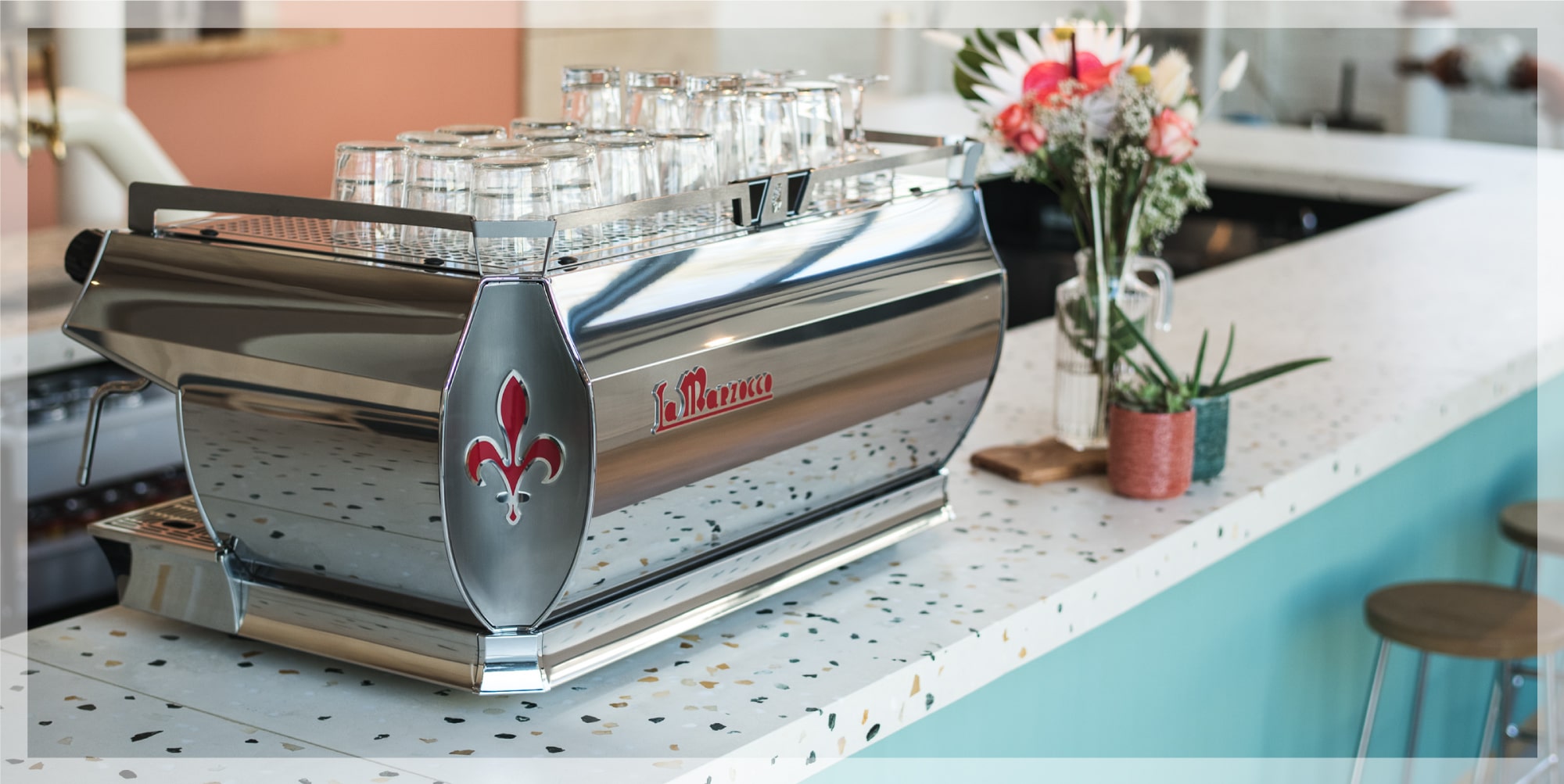 The GB5 S is an update to the original GB5 launched in 2005. We're excited to relaunch this machine with a new look and the latest La Marzocco technology. The GB5 S is the last machine created under the supervision of our honorary president Piero Bambi, and has been designed with refined lines that echo the original.
Available in EE, AV, and AV with scales, the GB5 S also has vacuum-insulated double-walled steam wands, Luminaire electronics (like on the PB and KB90), piero caps, and dimmable barista lights, among many other features. You'll also find the easy-rebuild steam valve that we premiered on the KB90 as well as partially exposed groups to streamline barista workflow.

Welcoming a new model brings up memories of working with the original GB5. We've been gathering mementos from the past 16 (!) years and collecting them into a digital scrapbook. Have a throwback photo you'd like to share? Drop it into this Google form.