With just a week left at La Marzocco Cafe, we couldn't be more thrilled and thankful that Stumptown Coffee has been our premiere Roaster-in-Residence. It's no small task bringing to fruition the opening of a cafe that essentially changes every month. Stumptown has helped to make our first days and weeks a success and our collaboration with them has been so appreciated.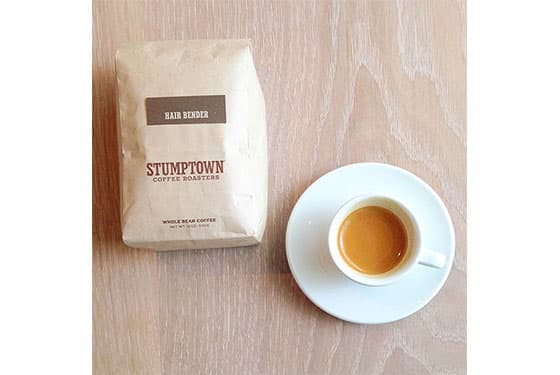 Behind the scenes, we have been working hard to prepare for our next resident, and are very excited to introduce G&B Coffee from Los Angeles! While G&B, famed for being run like a bar where guests can order from any point, is not a roaster, they have curated an incredible lineup of coffees that pair perfectly with their ambitious–and very successful–drink menu. Meaning, during the month of June, customers at La Marzocco Cafe will be able to sample coffee from not one but four roasters including: Heart Coffee Roasters, 49th Parallel Coffee Roasters, Parlor Coffee and Madcap Coffee Company.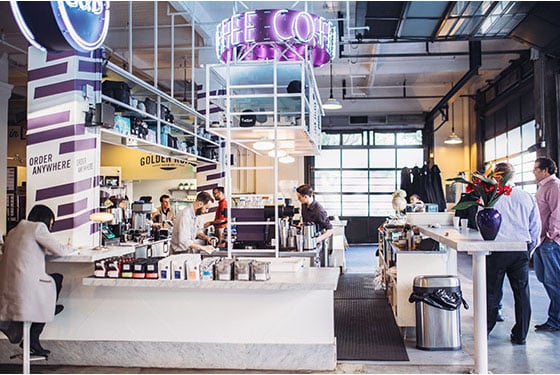 The owners of G&B Coffee, Kyle Glanville and Charles Babinski, together have over 20 years experience in the specialty coffee industry and have held titles such as Barista, Coffee Educator, Green Coffee Buyer, and VP of Strategy at some of the most forward thinking coffee companies in the world. It's Glanville and Babinski who create and experiment with most of the recipes on their menu, but they are quick to give credit to their staff as well. "We definitely are excited when any staff has a cool idea," states Babinski. Together the G&B team has come up with some incredibly creative offerings–think turmeric tea lattes, coffee milkshakes, and iced drinks made with fresh almond-macadamia milk–all of which will be available when G&B starts their residency on May 31st!  
In the meantime, if you have not yet made it into the cafe to sample what Stumptown has to offer, we highly recommend doing so. What not to miss? For a little decadence go for the mocha, which is made with Portland's Woodblock Chocolate, or try a latte slightly sweetened with Stumptown's house-made vanilla bean syrup. For the purists, a straight up shot of Hairbender will do the trick, or have our baristas brew a hot mug of Golden Hour.
Stumptown will be our Roaster-in-Residence through May 30, 2016. Thank-you Stumptown!