It's been a magical month at the La Marzocco Cafe. The cooler weather, fall foliage and delicious Parisian coffee have created a welcome, cozy ambiance. We've enjoyed the intentional simplicity of Belleville Brûlerie's menu and trust that guests have savored a French take on specialty coffee. It was an honor to have Belleville's co-founder David Flynn in Seattle to train our team and launch the residence. Our sincere thanks and appreciation goes out to David and the entire crew at Belleville Brûlerie, and their own cafe– La Fontaine de Belleville–for creating the inspiration and working hard to implement their residence.
For those who have yet to try the current menu, we're serving half-off Hot Chocolate or Chocolat Chaud for the kids during KEXP's 2nd Annual Halloween Open House! Bring the family for this all-ages, free event taking place Tuesday, October 31 from 11 AM – 5 PM.
Belleville Brûlerie's menu will be served through Monday, November 6.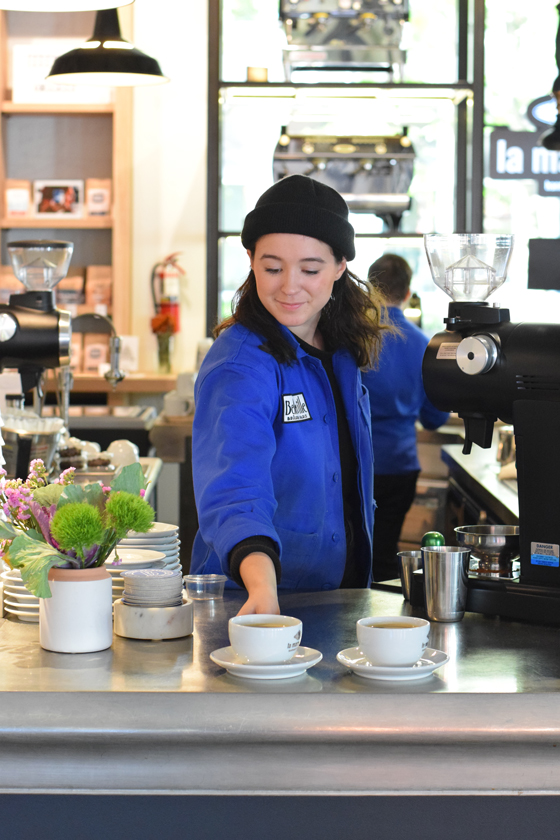 Next up, we welcome Quills Coffee from Louisville, Kentucky as our next Roaster in Residence. Get ready for a month full of Kentucky hospitality and bourbon – along with lots of good coffee, of course!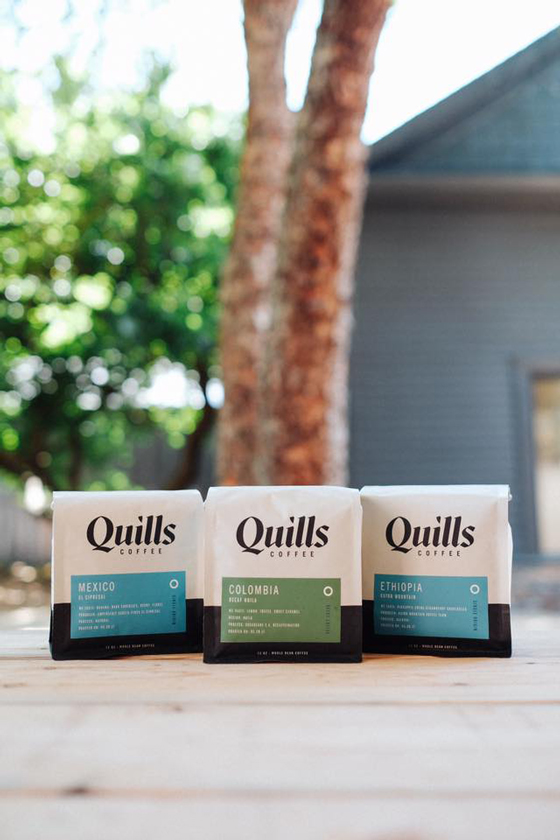 Quills Coffee was founded ten years ago by Nathan Quillo. Nudged by his blooming passion for coffee, his vision was formed to create a space in Louisville where other coffee lovers could fuel their own passions and find community. Nathan's brother Gabe soon joined him and together the two began to remodel a space that would eventually become the original Quills. Since then, Quills has opened additional shops in Louisville, New Albany and Indianapolis and has a growing list of wholesale customer brewing their coffee around the country. Their vision for connecting with others who share their passion has come full-circle as they now create connections and foster relationships with coffee producers around the globe.
The good people at Quills and our team at the La Marzocco Cafe are working hard to finalize all the details for their residence, so mark your calendars for the following events!
Quills Launch Day – Tuesday, November 7, 2017
Be the first to taste the new menu! We're excited to try a cup of Quills 10-year Anniversary Limited Edition Blend, Horsefeathers and their Salted Caramel Bourbon Latte made with Willett's bourbon. There's also word of Quills waffles made in-house! With four signature drinks, three daily options for espresso, and several manual and batch brew selections, this menu has something for all.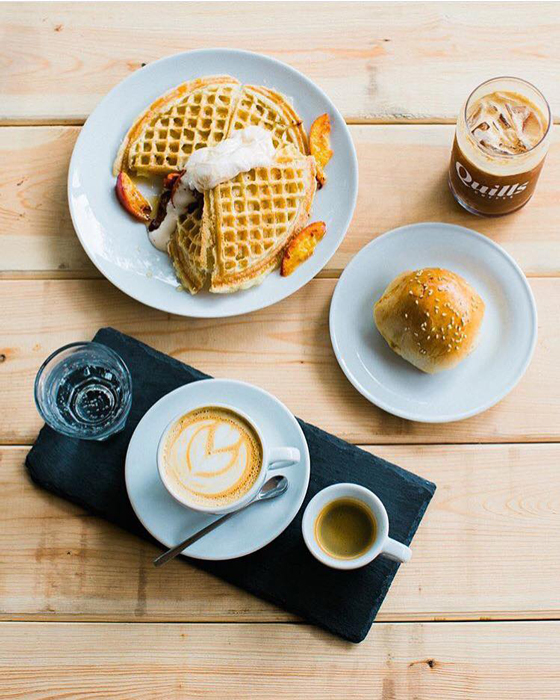 Quills Launch Party: Campfire Latte Art Throwdown – Friday, November 10, 6–9 PM
Come compete or cheer someone on! Free admission for spectators and $10 buy-in for up to 24 competitors. Competitors will be pouring into camp-style mugs and will each go home with one. Sign-up at the door to compete. Campfire Latte's and espresso will be served as well as beer, Old Fashioned cocktails and Willett bourbon. Tacos will be available in the courtyard from El Cabrito.
Willett Bourbon Tasting – Thursday, November 30, 6–8 PM 
Willett Distillery located in Bardstown Kentucky is celebrating the 80th anniversary of when Thompson Willett and his family put their first barrels into storage. We love the collaboration between Quills and their fellow Kentucky family business. Lee Sill from Quills will introduce the current owners of Willett who will lead a conversation surrounding their bourbon followed by a tasting and Q&A. Tickets to this event will be limited to 40 attendees and will cost $40 each.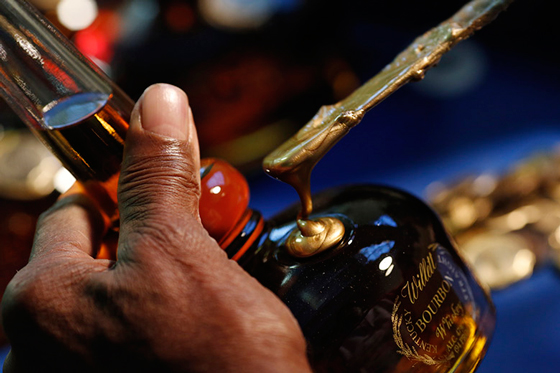 Be sure to follow us on Facebook and Instagram to be notified when tickets for the Willett Bourbon Tasting go on sale, and for more information on all happenings at the La Marzocco Cafe.