As our team at the La Marzocco Cafe prepares to welcome Belleville Brûlerie from Paris, France, they will continue to pour themselves into serving Olympia Coffee Roasting Co.'s menu for the next week. While learning about French service style and drink recipes behind the scenes, including how to prepare an Allongé – a French take on a short Americano – our team will continue to dial in more than a handful of coffees each day, serving them all to Olympia's exact specifications. If you have not yet been in to taste Olympia's coffees, we do hope you'll take the chance to come in and enjoy their beautiful single origin selections.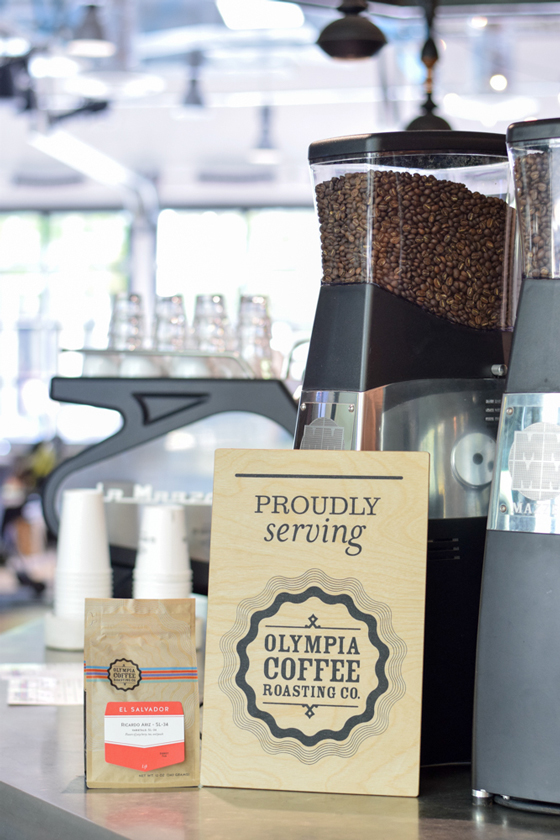 We want to pass along our appreciation to everyone at Olympia Coffee Roasting Co. for the tremendous effort in helping us successfully execute our coffee service over the past month. Special thanks goes to Oliver Stormshak, Sam Schroeder, Honor Forte and Adam Kovatovich for working so hard with our team. It's been an honor serving your coffee and we're thrilled that you'll soon be our neighbors over in West Seattle!
On October 10th, we'll welcome Parisian roasting company Belleville Brûlerie to the Cafe as our next Roaster in Residence!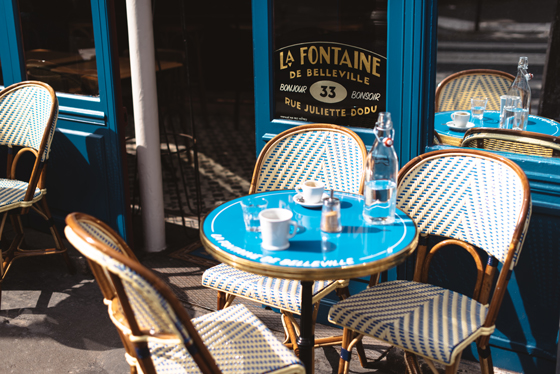 Belleville Brûlerie began in 2013 when owners David Flynn and Thomas Lehoux could not find the quality of coffee and level of service they were looking for among the existing roasters in Paris. La Fontaine de Belleville is their first cafe and we love its commitment to specialty coffee alongside a traditional French cafe atmosphere. From Belleville Brûlerie:
"La Fontaine de Belleville is housed in a cafe space that has been in continuous operation since at least 1915 and that history is imbued in everything we do. From the design of our cafe with handmade wicker chairs and the original copper bar to the hard boiled eggs on the counter we've tried to update and honour the tradition of the french sidewalk cafe. We have chosen to make traditional french coffee beverages and to serve them alongside the traditional cafe items such as beer, wine, cheese and charcuterie. Our commitment to quality is total and we have tried to update traditional products with excellent quality options working with artisanal suppliers for almost all of our offerings. We have also adapted our service style to the french cafe setting. What this means is that while our baristas are very knowledgeable about coffee (and indeed all of our products) the initial approach is one that puts the focus on the client and the daily banter that is the hallmark of French cafe life. La Fontaine de Belleville is about that interaction. Newspapers are always freely available on our copper bar and you can almost always find the staff chatting with clients about the news of the day or a funny story that happened to a client the day before. This openness of service and lively atmosphere provides us with an opening to introduce people to amazing coffee, often people who have never tried it before. We believe that specialty coffee can fit seamlessly into a traditional French cafe setting without snobbery or exclusion."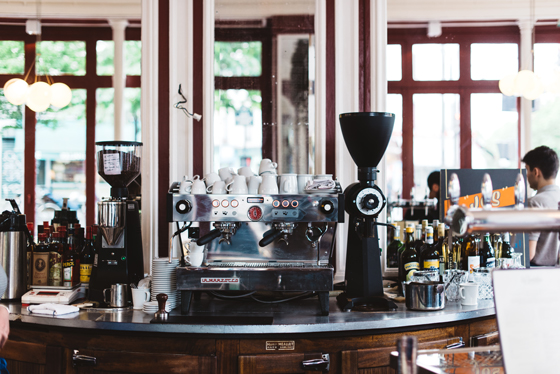 Belleville Brûlerie hopes to bring to Seattle the dreamy feel of a French sidewalk cafe. The menu will include traditional French drinks as well as a selection of Tartine's and French pastries made in collaboration with The London Plane. Newspapers will be available for guests and daily banter with the baristas is encouraged! We're already dreaming of dipping a classic Tartine with butter and jam into a perfectly poured Café Crème while reading the day's printed news.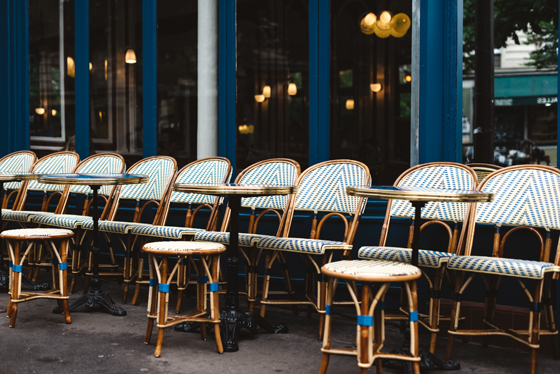 To launch their residence, Belleville Brûlerie is hosting an evening of jazz with international performing trumpet player Hermon Mehari on Wednesday, October 11. When owners Flynn and Lehoux took over La Fontaine de Belleville, they found out that 20 years previously it had been a popular jazz venue in Paris. They have since revived it to once again include concerts every Saturday by some of the best jazz musicians in Paris, a program that Mehari himself organizes. For a quintessential French evening, guests are invited to come for the music, coffee, wine and french bites catered by Vif Coffee and Wine.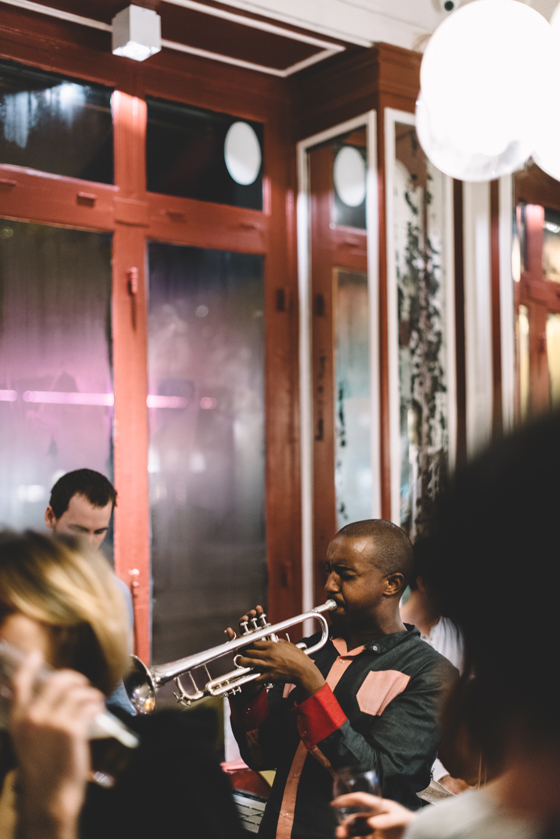 For more information about this event and to let us know you're coming, head here. To stay up-to-date with all announcements and events at the La Marzocco Cafe follow along on our Instagram, Twitter or Facebook.