As we find ourselves half-way through summer, we hope yours has been full of fun, adventure and lots of great coffee. Those who have spent some time hanging out at the La Marzocco Cafe know that we have had the honor of serving La Colombe Coffee over the past month. It has been the perfect menu for hot days – filled to the brim with Draft Latte, cold brew on tap, Lemonade Shandys and custom-made cascara ice cream! The team at La Colombe did an incredible job encapsulating the feeling of walking into one of their own cafes. From their massive signature "La Colombe" logo and custom Deruta ceramics down to the littlest details like the sugar bowls, nothing was ignored when planning this residence.
We want to thank Todd Carmichael and JP Iberti for meeting up in a Seattle bar years ago to create what would become Philadelphia-based La Colombe, and now, for bringing it full circle back to us. We are also eternally grateful to the entire team at La Colombe who worked on this residence and for all who were present for launch week. It was an honor to meet and work with such an incredibly thoughtful, passionate and hard-working crew!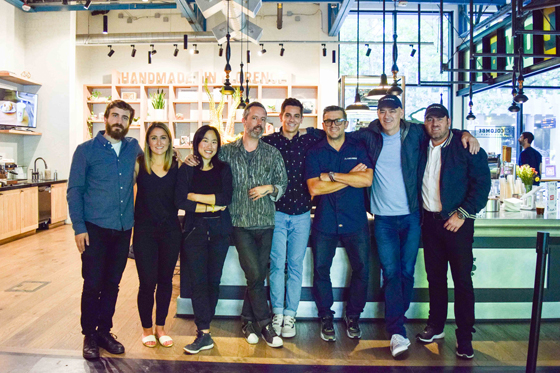 On Tuesday, August 21, we're excited to be welcoming the Bay Area's Equator Coffees and Teas as our Roaster in Residence through September 24!
Equator was founded in 1995 by Brooke McDonnell and Helen Russell. As co-founder and CEO, Helen leads Equator forward. Under her leadership for more than twenty-three years, Equator has grown from a small roaster and wholesale supplier into a national brand known for it's values-driven approach, award winning coffee and impactful action around issues of environmentally sustainable and economic empowerment. Brooke McDonnell is the original Master Roaster and Green Coffee Buyer. Brooke's discerning palate and dedication to sourcing coffee from growers who practice responsible land stewardship in diverse growing regions helped build a coffee program of depth and quality. Together, the two have created a company dedicated to sustainability and social responsibility while maintaining a commitment to high-quality coffee and community-focused cafes.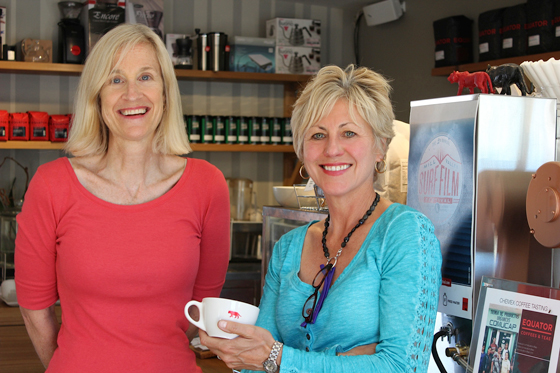 The team from Equator has been working hard in tandem with our crew at the La Marzocco Cafe to create and implement a menu and schedule of events that will showcase their company's dedication to quality, sustainability and community to our guests in Seattle and we can't wait to share it all with you!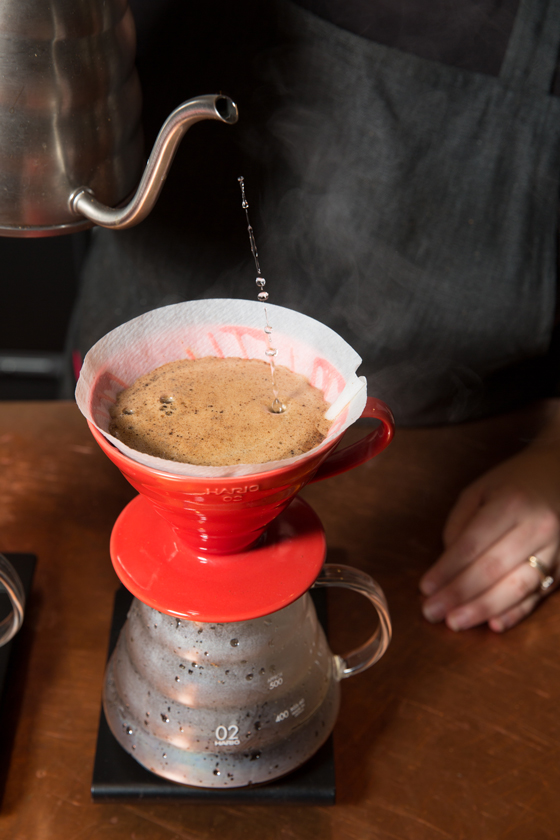 Menu Sneak Peak
Shakeratos – Because summer is not over yet! Espresso shaken with cream and served over ice. Choose from the classic or add in a swirl of house-made chocolate syrup.
The Million Dollar Macchiato – The One & One, elevated. A split shot of Gesha espresso. One part straight up, one part adorned with saffron-honey steamed milk, and gold leaf.
A Dreamy Espresso Menu – Featuring Equator's latest edition of their seasonally evolving blend: Eye of the Tiger. This one is built around a richly nuanced and savory coffee from Nicaragua, complemented by two washed coffees from Malawi and Kenya to create a sweet profile of blackberry, ripe plum and baker's chocolate, with a vibrant lime-like acidity. Alternatively, the Ethiopian Sidama Ardi, a sundried natural coffee with flavors of vanilla, lavender & sweet lemon promises to be very tasty.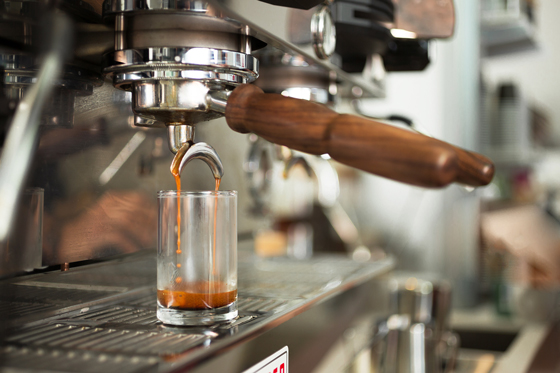 Three Gesha Selections – Colombia Cerro Azul Enano, Ethiopia Gesha Village Oma and Costa Rica Puente Tarrazú Gesha. All available as a single pourover, iced pourover or a flight of all three!
World Bicycle Relief Blend – A mellow and rich cup of filter coffee with accents of cedar, almond, berry and nutmeg. For every bag of this coffee sold, Equator donates one dollar to World Bicycle Relief, an organization that mobilizes people in rural and developing areas by distributing specially designed, high quality bicycles through philanthropic and social enterprise programs.
Silk Road Tea – Five delicious, diverse teas. Three of which guests are invited to enjoy with us, served only in-house via traditional Chinese Gaiwan bowls, including a Magnolia Blossom Oolong that tastes of roasted almond, honeysuckle and stone fruit.
Community-focused Events
Equator places a high priority on being good neighbors and engaging with its local communities by creating cafe spaces and events that cater to each locations' individual culture and interests. Treating their residence here in Seattle no differently, they have an event-filled month planned especially for our local Seattle community.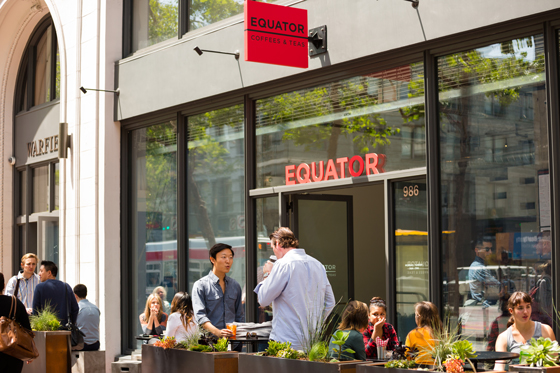 Equator will be launching their residence on Tuesday, August 21 with a Latte Art Throwdown co-hosted by Miir. Want to compete? Head here for all the details and be sure to arrive by 6:30 PM on the night of the event to officially sign up. Want to be a spectator and enjoy an evening with our local coffee community? Be sure you're signed up for our Locals Newsletter to receive an invite that will get you on the guest list!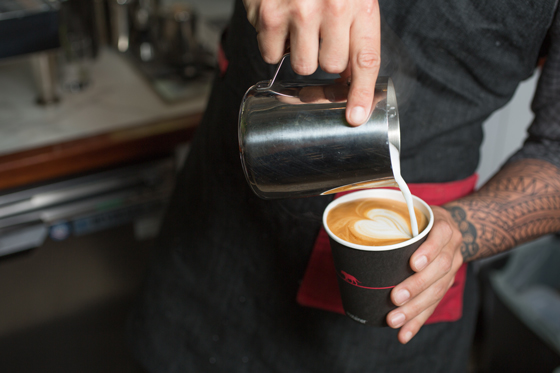 Runners and Cyclists – Equator has two events planned for you! First up, a five-mile run from Seven Hills Running Shop ending with complimentary coffee at our Cafe on Sunday, August 26. Then on Sunday, September 9, a community bike ride beginning at our Cafe and ending at Metiér bike shop.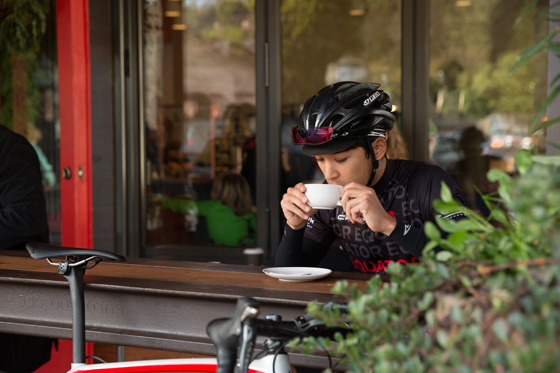 Several other community events are in the works for Equator's residence including a networking event with the Greater Seattle Business Association, a B Corp fair highlighting several local B Corp businesses and an evening dedicated to women in coffee.
Check our La Marzocco Cafe Facebook Events page regularly for updates on all these events, as well as our Friday Coffee Tastings, which will all be planned by Equator during their residence.
We have loved sharing La Colombe with our guests in Seattle over the past month. If you have not yet had the chance to visit, we will be serving their menu through 4 PM on Monday, August 20, then we welcome Equator on Tuesday morning, August 21.