Over the past month, Little Waves Coffee Roasters has made big waves at the La Marzocco Cafe. They brought warm and vibrant artwork and decor into our space, and the menu has been full of drinks with meaning, depth and deliciousness. Their kind team has been represented here all month, supporting our team and connecting with our guests through fun events, coffee tastings and classes. Little Waves has three Cocoa Cinnamon cafe locations in Durham, NC and their residence has truly brought a Cocoa Cinnamon experience to our cafe and guests in Seattle. 
We at La Marzocco are grateful to the entire team at Little Waves for the tremendous amount of thought and work that went into this residence. It was wonderful to meet and work with so many of you. Special thanks goes to owners Areli Barrera de Grodski and Leon Grodski de Barrera for orchestrating and overseeing every detail and overall, for the passion you bring to your community and the coffee industry every day. Thank you, Areli, for being in Seattle to support our team throughout the residence. It was an honor to have you here and we are so appreciative!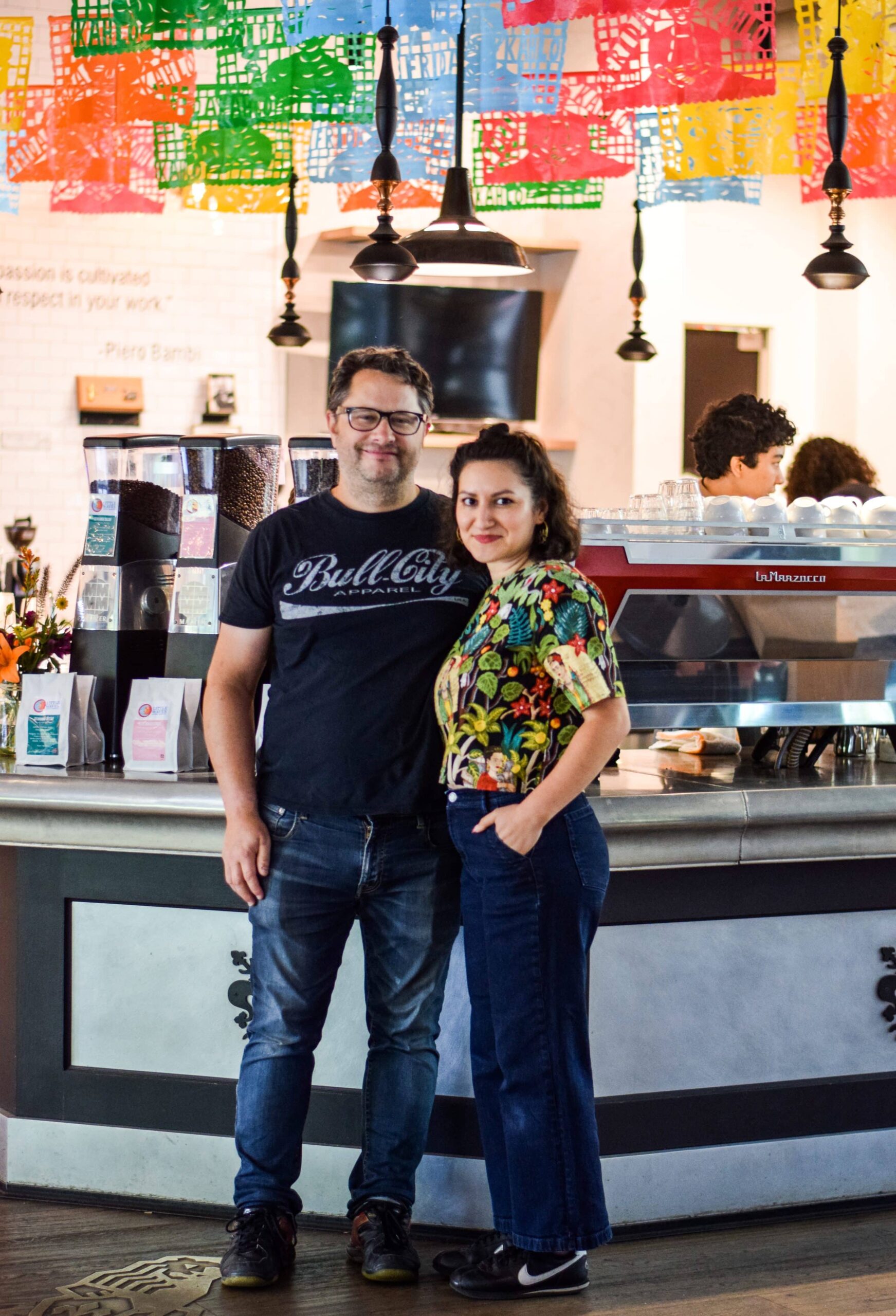 To wrap up their residence, Little Waves is hosting a party and Triangulation Throwdown this Thursday, October 17.
There are great prizes for the winners (hello Puqpress!), complimentary food and refreshments for all. Come compete or cheer on the competitors! If you haven't signed up to compete or RSVP yet, be sure to do so – invites were emailed out October 4. If you did not receive an invite,
be sure to sign up for our Local's Newsletter
and it will be sent to your inbox!
We'll be serving Little Waves' final weekly menu Tuesday, October 15 through the end of their residence on Monday, October 21, 2019.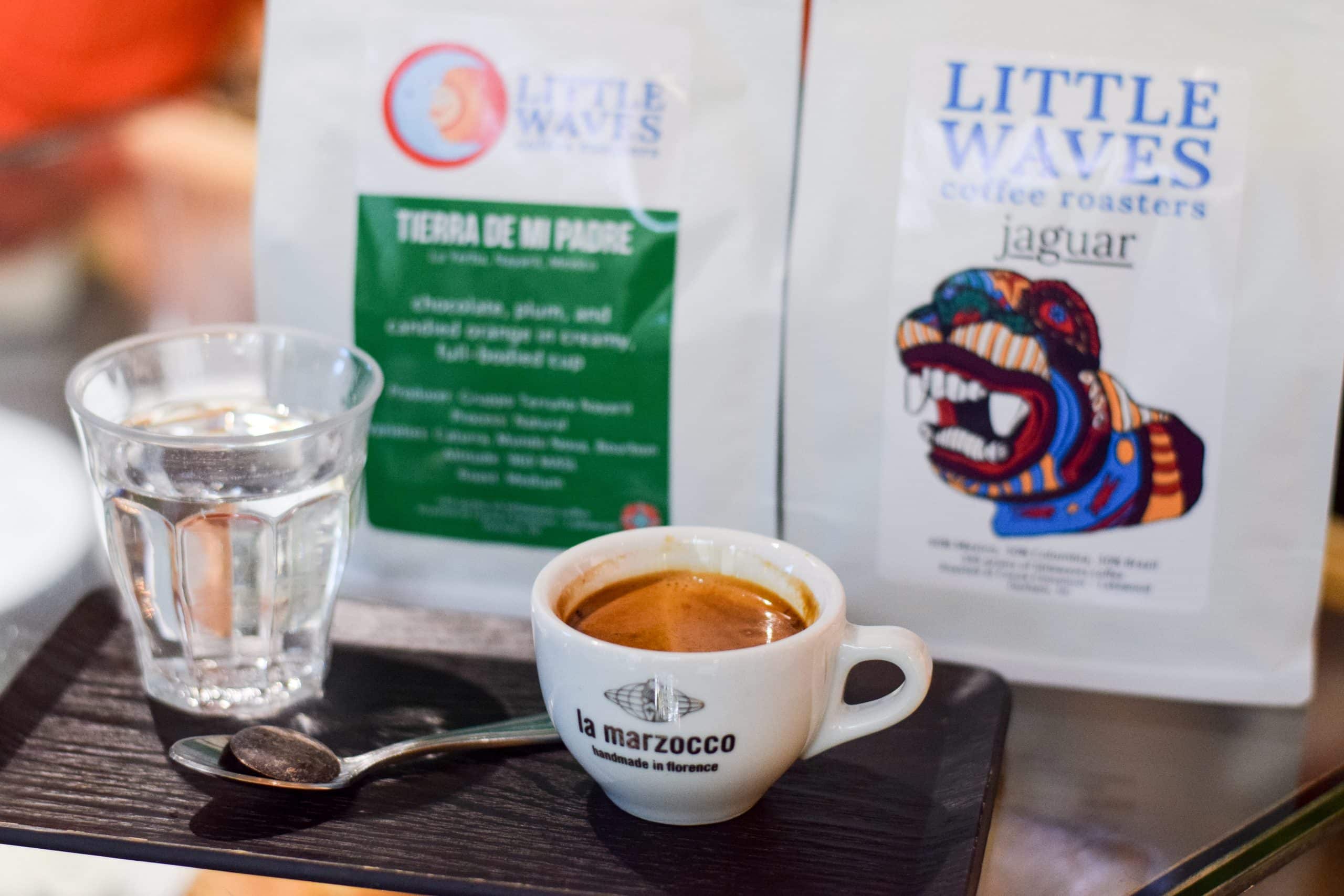 On Tuesday, October 22, we are thrilled to be welcoming our next Roaster in Residence, Kuma Coffee, from right here in Seattle!
Kuma, which means Bear in Japanese, began in 2008 with the founder simply roasting coffee in his garage in Seattle. He had a drive to find coffee that tasted excellent, roast it very carefully and get that coffee into people's hands. Today, Kuma is still a small team roasting in Seattle but their singular focus on quality coffee has made their brand known nationwide.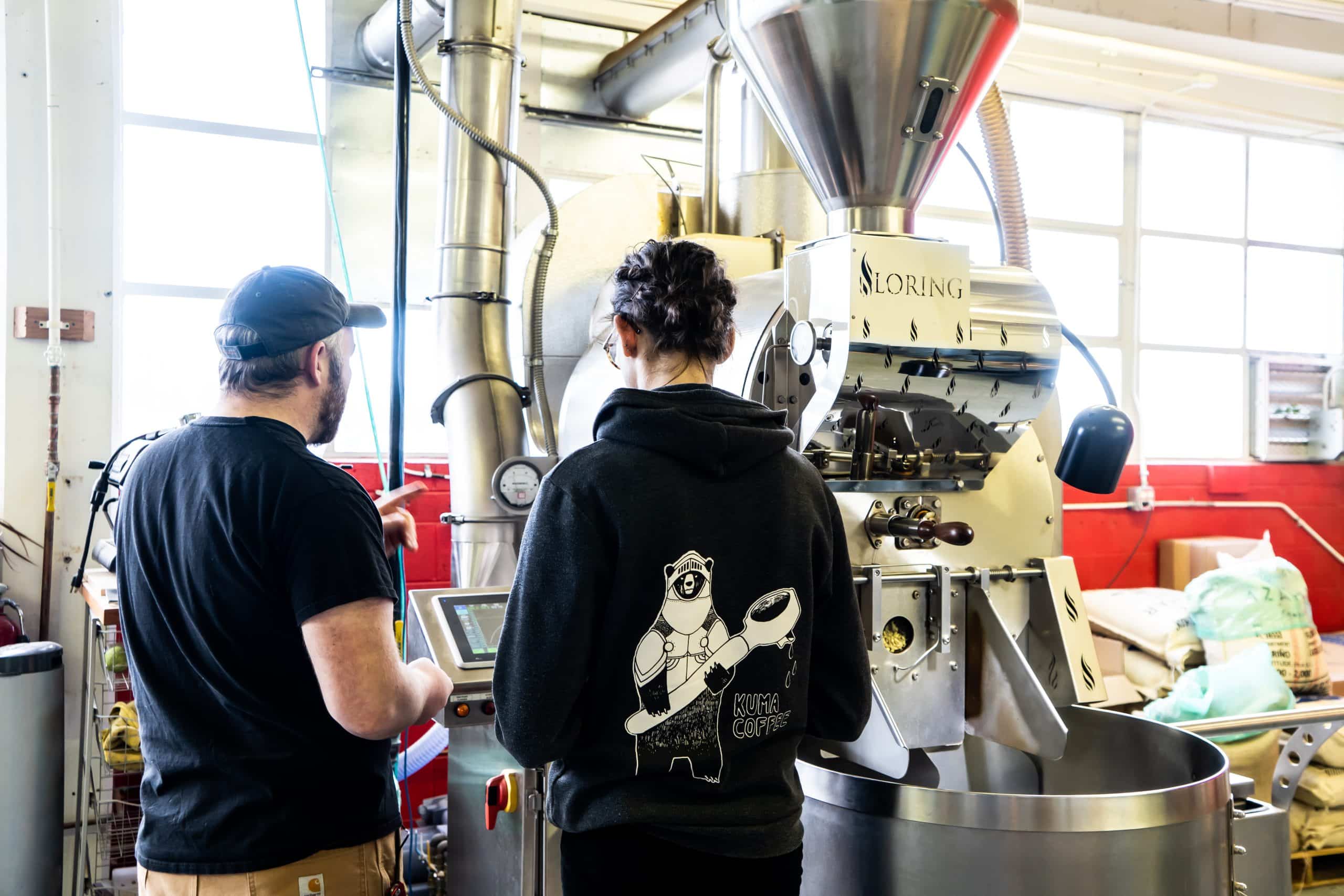 "Kuma is a small coffee roasting company in Seattle, WA with a singular focus on quality coffee. We taste hundreds of coffees across the world to find a special few to bring into our lineup. The majority of our coffees are purchased directly from origin and are always in season. We pay a premium to farmers well above commodity markets or fair trade. These deliciously complex coffees are roasted on our American-made Lorgin Kestrel 35k which allows us to monitor and control every aspect of the roasting process, ensuring we produce sweet, clean and transparent coffees. Our coffees are featured in quality-focused cafes all across the country, from Rhode Island to Tucson to Hawaii
."
– Kuma Coffee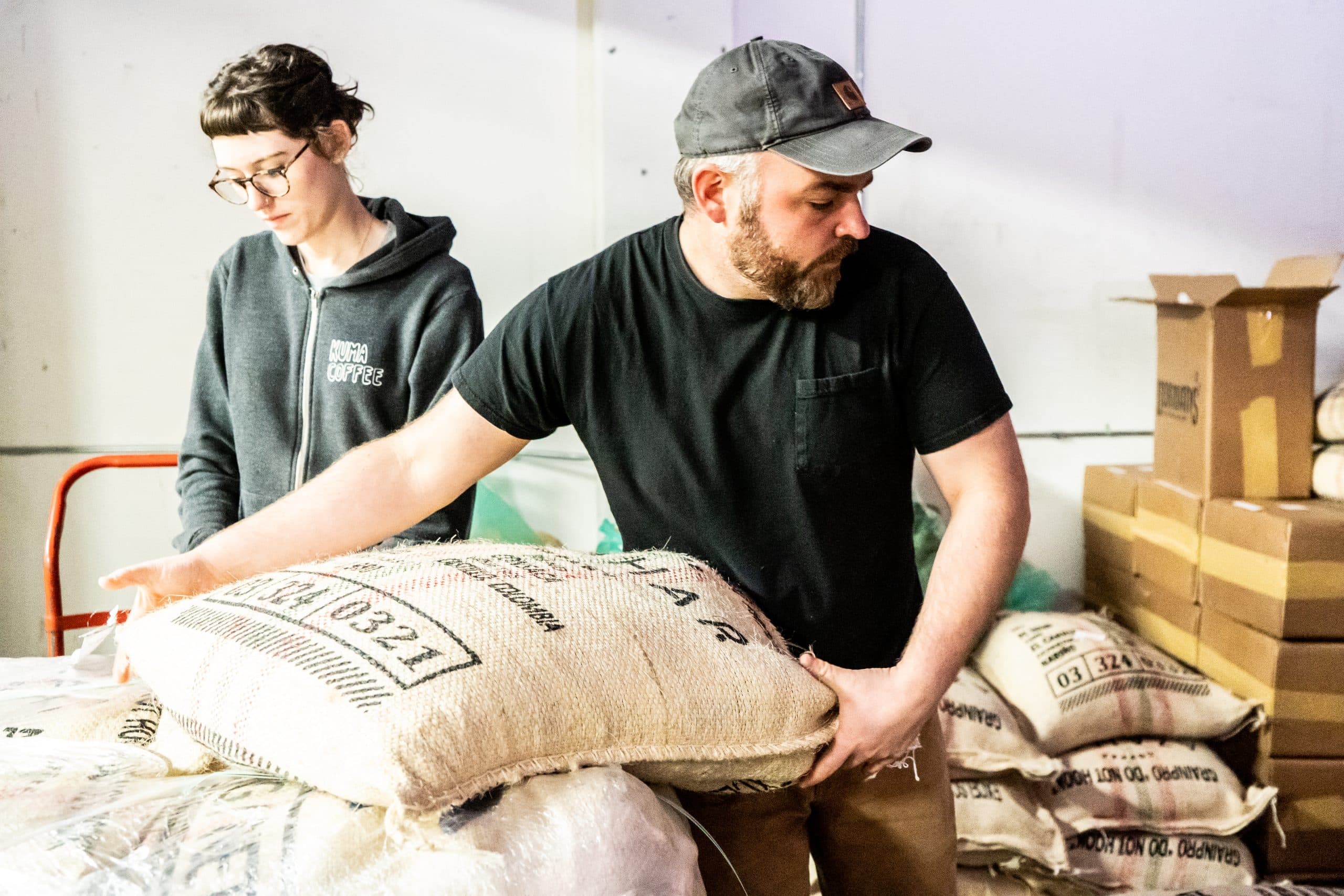 Kuma has created a simple, coffee-focused menu with a few seasonal surprises. Here are the highlights:
We'll be pulling shots of Kuma's Balanced Fresh Crop blend on the La Marzocco KB90 throughout the entire residence. This blend changes seasonally, but always consists of coffee from Central and South America, with notes of caramel, chocolate and stone fruit. It will be the default espresso in all milk-based drinks. 
In addition, Kuma has selected a line-up of single-origin espresso that will be highlighted weekly. First up will be their Guatemala Chuito, a washed process coffee with intense sweetness and notes of raisins, candied orange peel and brown sugar. Kuma has been carrying this coffee every year since visiting Concepcion Chuito back in 2011. 
Both the Balanced Blend and the weekly single-origin coffee will also be available to enjoy as a 12 oz mug of brewed filter coffee.
'Tis the season! This PSL is done right with real ingredients including fresh ginger, cinnamon, cloves, organic pumpkin puree and maple syrup. All made in-house and steamed with your choice of whole milk or Oatly. 
Kilogram Tea's Turmeric Tonic is a caffeine-free infusion of turmeric, ginger, lemon and lime. The flavor is slightly bitter, earthy and citrusy sweet. Tastes great hot or cold.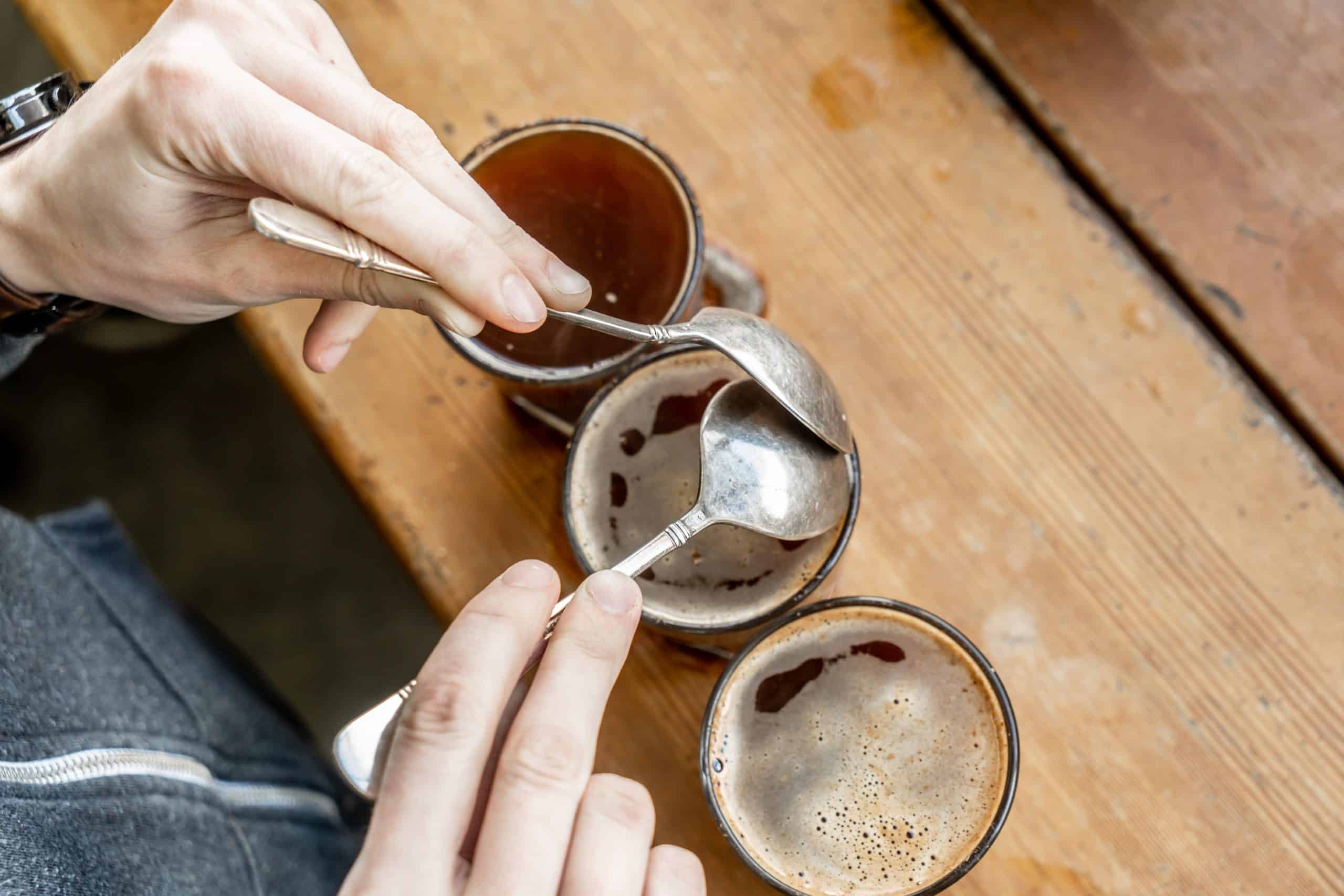 Events
Launch Party.
To launch their residence, Kuma is throwing a Halloween Dance Party! This event is free, but you must be signed up for our Local's Newsletter to receive the invite. Watch your inbox,
or sign up here
to be sure you receive it.
2019 Bear Claus Release.
For the past four years, Kuma has released a special holiday blend, Bear Claus. Join us on
Saturday, November 16 from 12:30 – 2:30 PM
for this year's release. Team Kuma will be on site with samples of the blend and a tableful of complimentary holiday bakes by The Pantry. All day long, every retail bag of Bear Claus purchased will come with a free 12 oz cup of brewed Bear Claus.
For event details head here
. 
Friday Coffee Tastings at 10 AM.
We are thrilled that Kuma has offered to host our Friday Tasting every week during their residence. Peter Mark Ingalls, Owner of Kuma Coffee and Zoe Fritz, Roaster at Kuma will take turns hosting and will explore and highlight coffee from five different producing countries.
Head here
for more information on the Friday Coffee Tastings and to view all of our upcoming public events.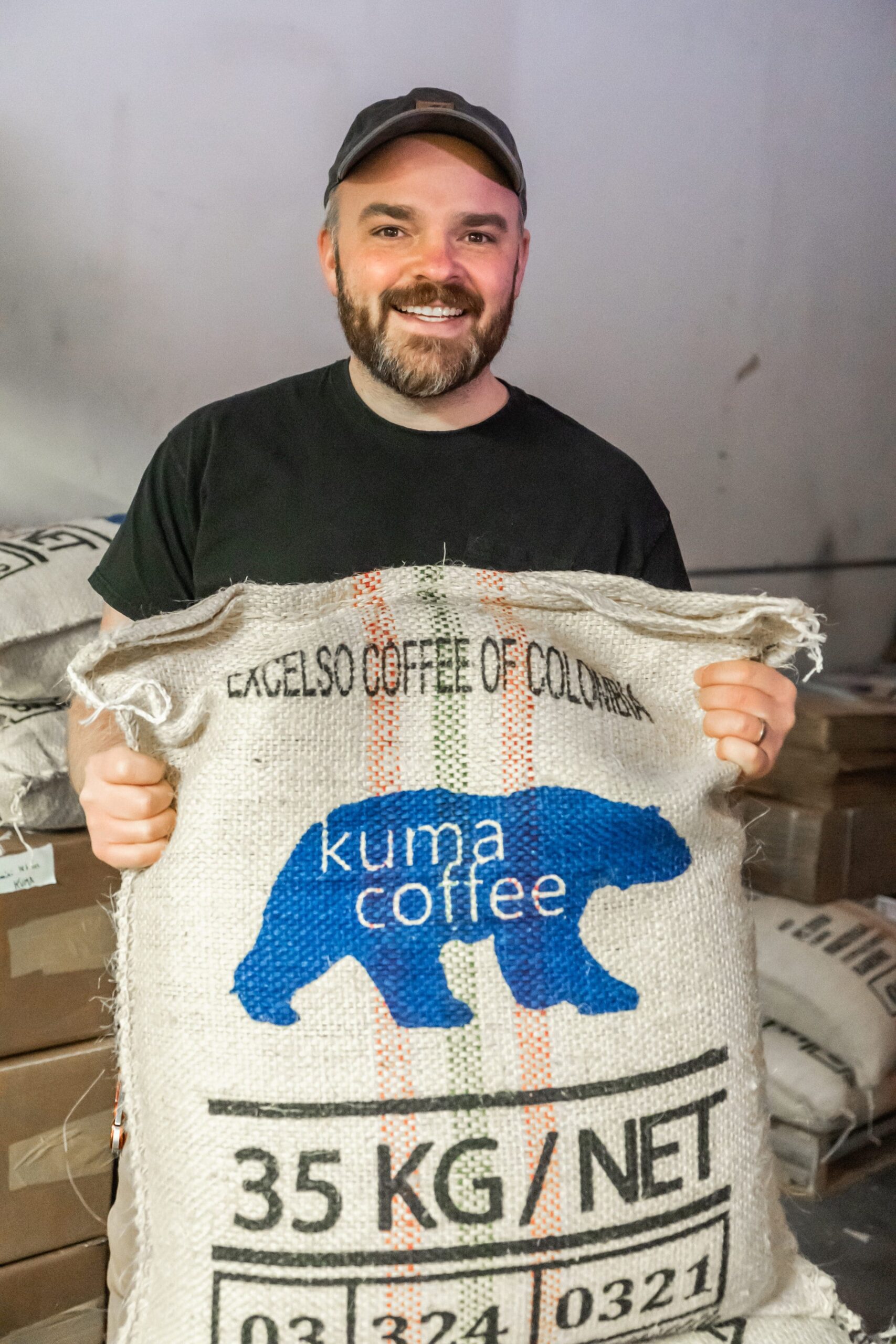 "We've been looking forward to this residence for 3 years. Being able to highlight our coffees to the Seattle community through the La Marzocco space has been a dream and is an honor. As a wholesale roaster, we rely on our cafe partners to represent our product for us. This is a unique opportunity for us to have full control of a retail experience of our coffee."
  – Kuma Coffee 
We're so excited to welcome a local Seattle Roaster into our space and can't wait to share their residence with you. Kuma's residence will run from Tuesday, October 22 through Monday, December 2.