Greetings and Happy New Year to you – our partners, customers and friends around the globe. We want to thank each one of you for your continued support and friendship and wish you all a very happy 2020. We have some exciting changes coming to the Cafe this year – stay tuned, we'll be announcing them soon!
Guests to our La Marzocco Cafe over the holidays have had the opportunity to enjoy coffee from one of our local Seattle-based partners, Onda Origins. Connecting coffee growers and drinkers to help make coffee more sustainable is forefront at Onda Origins. It's been an honor to be a part of that mission over the past several weeks as we've brewed coffees and told stories from some of their growing partners. If you haven't yet, be sure to pick up one of Onda's menus or retail bags while here. The QR code on each coffee offering connects you with the coffee grower and gives transparent information on it's journey from bean to cup.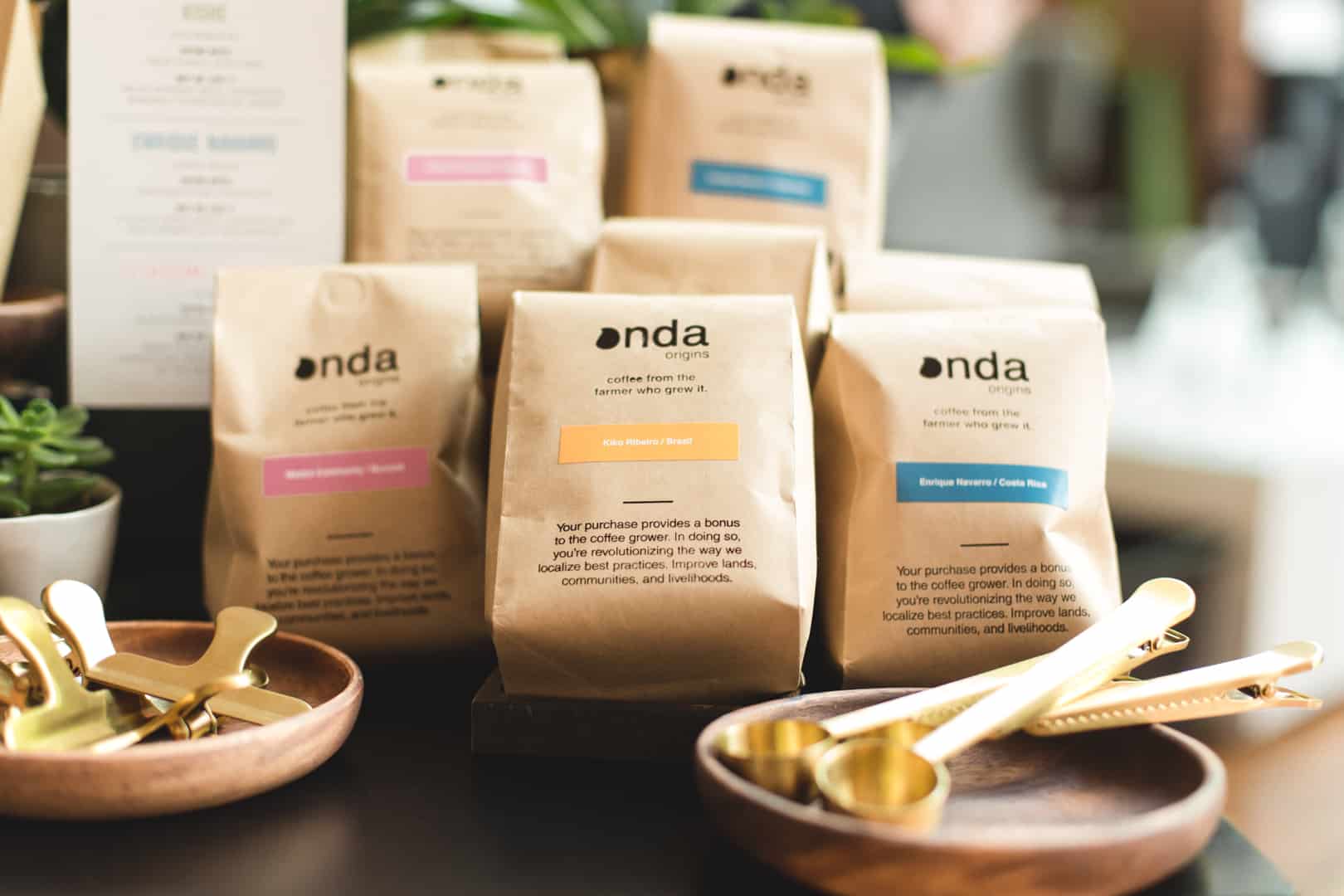 We're so grateful to our friends at Onda Origins for all the work put into their residence at the La Marzocco Cafe – all during the same time they launched their own cafe in South Seattle. Many thanks to Onda Origins' owners, Scott and Paul Tupper for being a part of our Roaster in Residence program and for their continued drive to improve sustainability across specialty coffee and especially for coffee growers. Special thanks go to Shannon Keith, Director of Impact and Engagement and Kala Wolfe, Director of Product at Onda Origins. Together they worked with us to plan and organize their residence, host events and graciously supported our team wherever needed. Thanks to the entire team who supported the residence, including Onda's talented Roaster, Katherine Johnson and Collin Barrett for doing a wonderful job helping us share information about the residence on Onda's social platforms.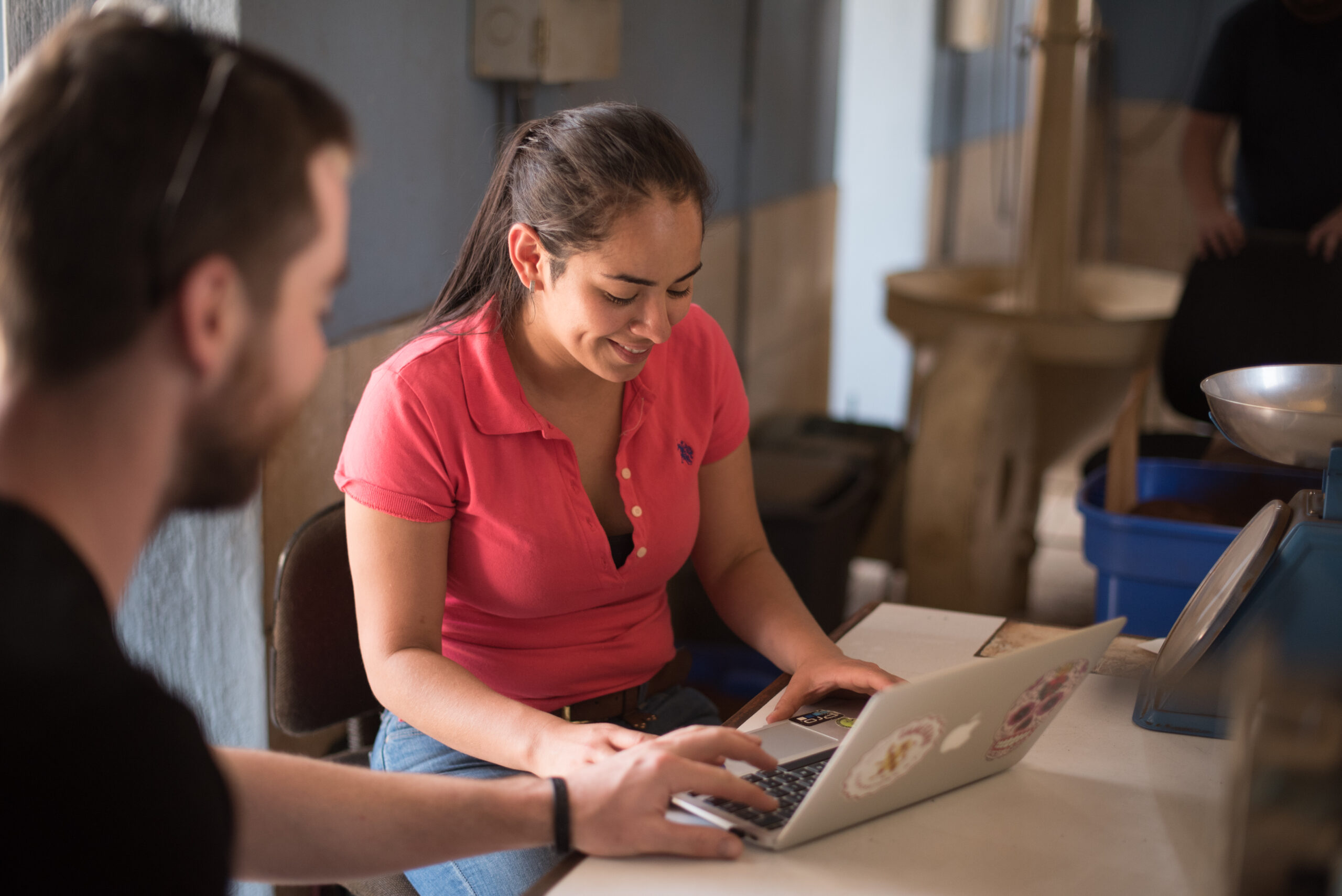 Onda Origins will be hosting our Friday Coffee Tasting at 10 AM on Friday, January 3. We'll be tasting coffee from one of their growing partners, Ivonne Herrera in Guatemala. The tasting will be followed by a discussion on how inequality can affect people like Ivonne who produce coffee, as well as the ones who ultimately prepare and serve it. As always, our Friday Coffee Tastings are free and open to all. Head here for more information and we hope to see you there!
On Tuesday, January 7, 2020, we'll welcome our next Roaster in Residence: Five Elephant Coffee Roasters from Berlin, Germany!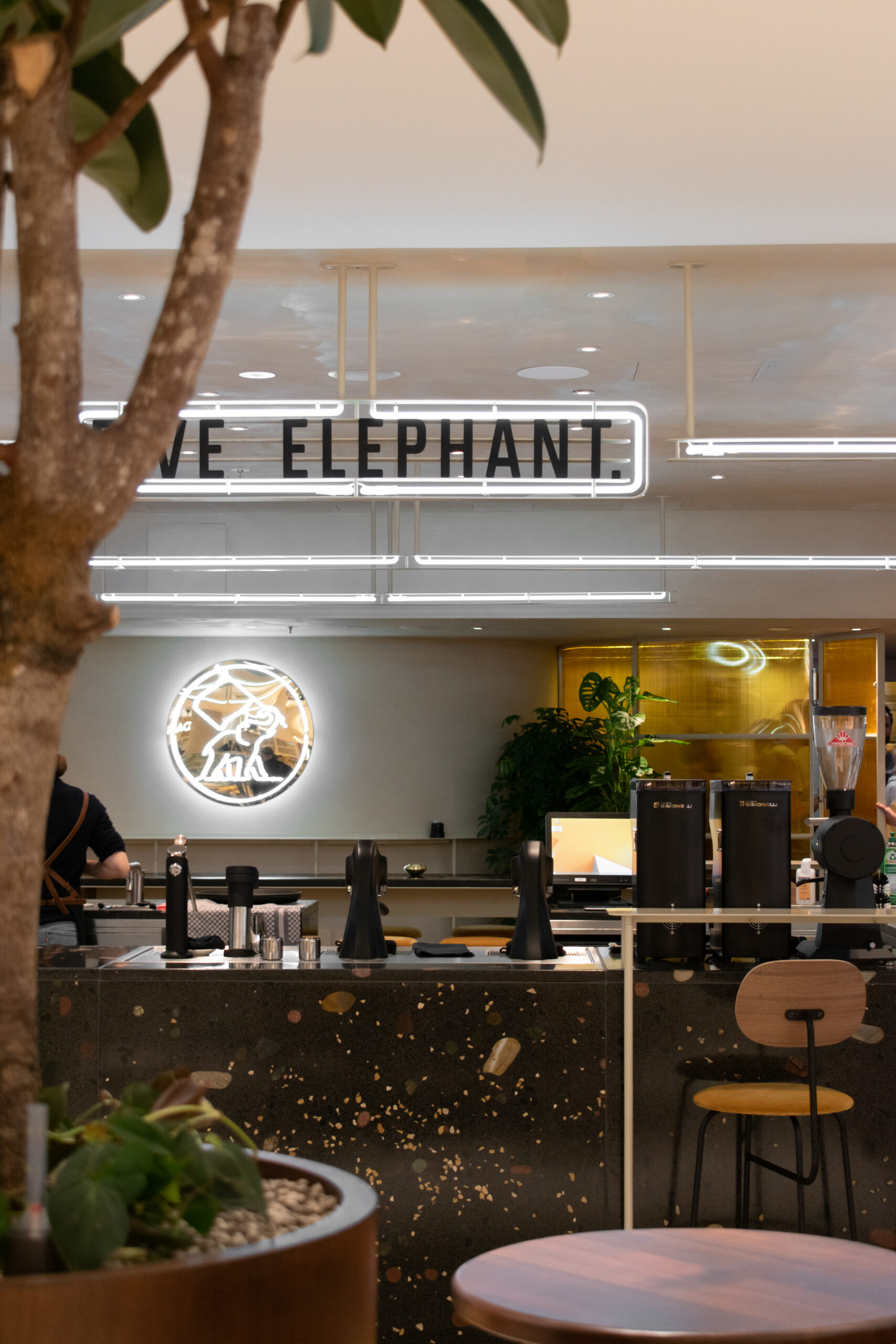 Five Elephant is a specialty coffee roaster, cafe, and bakery based in Berlin, Germany. Owners Kris and Sophie Schackman met in Berlin a little over a decade ago when they were both working in the film industry. Passionate about coffee, Kris always considered opening a place of his own. When he met Sophie, who devoted a large part of her free time to baking family recipes, the idea started building steam. So, when over a game of ping-pong, local friends told the couple about a vacant shop looking for tenants, Kris and Sophie decided it was time to take the leap and open up their own shop!
From Five Elephant: "Starting out as an unassuming little cafe on a sleepy street in 2010, where Kris and Sophie served customers, baked and roasted their own coffee on a 5kg Diedrich machine, Five Elephant steadily grew into a full-fledged roastery, with three cafes and one retail store. Making a concentrated effort to source our own coffees directly, Five Elephant has since developed an approach that combines cultivating relationships with long-term partners who share both our passion for great coffee, our commitment to environmentally-conscious production methods, and our dedication to empowering the communities that sustain us. We are committed to innovation and will never stop working to improve the coffee that we source and roast, including the way we build relationships with the farmers who grow the coffee. Our belief is that, by opening up this coffee conversation, we can share great coffee in a way that we can be proud of."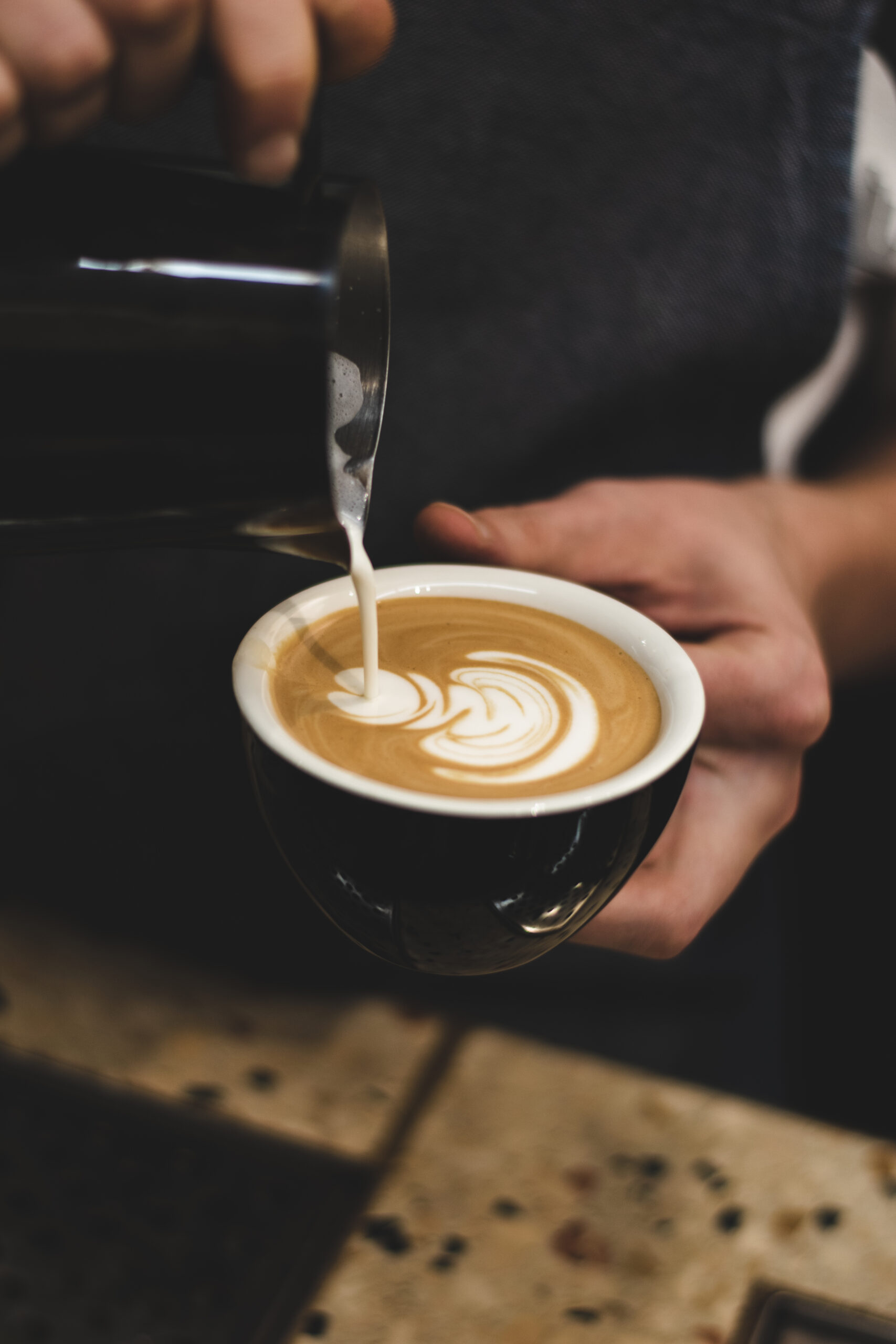 Menu Highlights
During the first two weeks of Five Elephant's residence, we'll be showcasing a range of coffees from their long-term partner in El Salvador, Patrick Murray of Finca el Majahual. Two espresso options will be on the menu, both a washed and natural Red Bourbon, as well as two filter options, a washed Orange Bourbon and a washed Tapazio. See below for a free launch-day event that will also feature Patrick's coffees.
For the final three weeks of Five Elephant's residence, we will feature coffees from Africa, specifically from Kenya and Rwanda. On espresso, we'll have a Kenya Kamwangi PB along with a Red Bourbon Rwanda Bumbogo. On filter, we'll be brewing a Kenya Kamagogo AA and Red Bourbon Rwanda Vunga.
Two Winter Specials will be available throughout Five Elephant's residence. The Demerara & Cardamom Latte is a flavor-packed comfort drink made with espresso, oat milk, cinnamon and house-made cardamom syrup. Or, take it up a notch with a Spicy Hot Chocolate – a mix of dark chocolate, homemade chili syrup, orange, star anise, cloves and a pinch of sea salt, garnished with a slice of dried orange.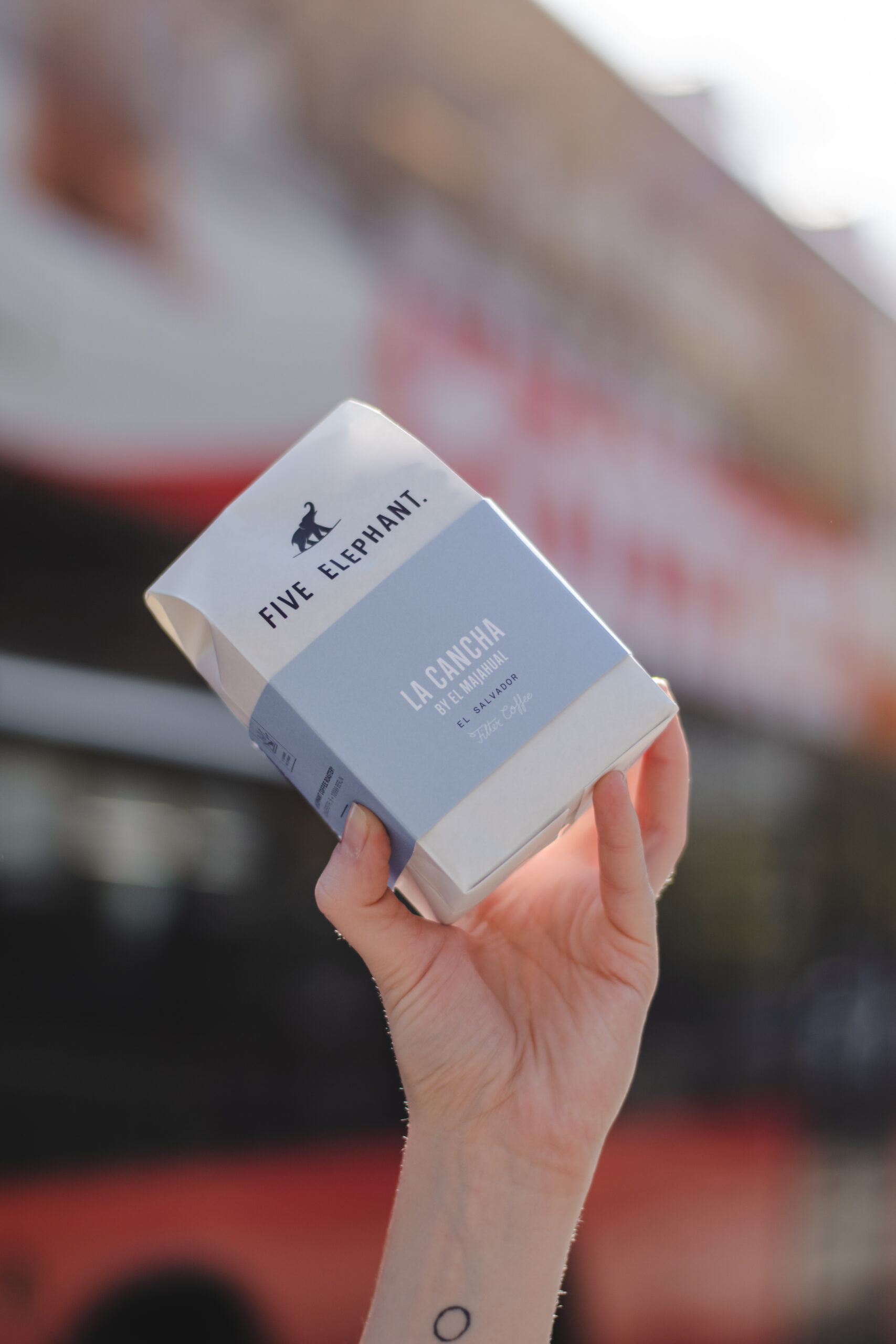 Launch Event
Come say hello to Five Elephant's Head of Training, Joel Wilson-Rogers as he hosts a launch day coffee cupping on Tuesday, January 7 from 1 – 3 PM. The cupping will feature Five Elephant's coffee-producing partner Patrick Murray and his farm Finca Majahual in El Salvador. Joel will first take guests through a cupping followed by a video interview with Patrick Murray on his farm. Patrick is excited to share his concept and explain what this coffee farm and coffees mean to him. 
From Five Elephant: "We have been buying more and more coffee from Finca Majahual each year, and are constantly amazed by the dedication and commitment Patrick shows to not only producing incredible coffees but also processing them in innovative and exciting ways."
This event is free and open to all and we hope you can make it. Head here for more details and to let us know you're coming. 
Coffee Sensory Workshops
Wednesday, January 8, 1 – 3 PM and Thursday, January 9, 10 AM – 12 PM
Sign up now to attend one of two coffee sensory workshops with Five Elephant's Head of Training, Joel Wilson-Rogers. This basic sensory training session will provide a thorough introduction to the steps taken in Five Elephant's roastery to manage quality, including:
-The origin of cupping and how to set one up
-The importance of cupping and why coffee roasters use them
-An introduction and discussion of typical coffee origin flavor profiles
-Understanding cupping language
-Tips on how to cup in a cafe setting
Participants will get hands-on cupping experience as we taste through several coffees of different origin. Tickets are $10 per person and available here.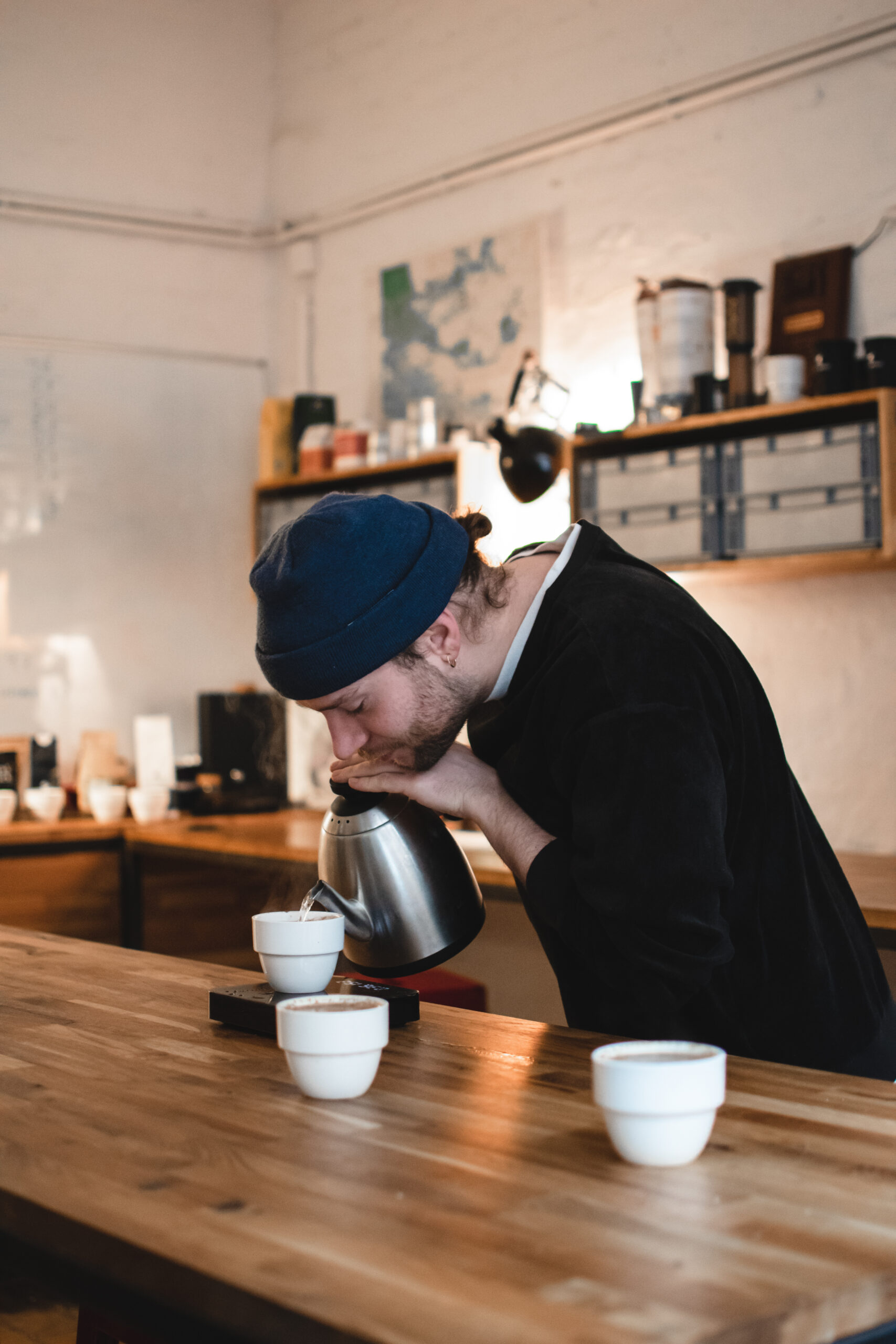 From Five Elephant: "We've had the opportunity to collaborate with La Marzocco on a few events over the years, and have always enjoyed the experience. With this residence, we are proud to not only be working with La Marzocco again but also to be able to present our partnerships with some of our long-term coffee-producing partners. We hope to provide a total experience for those who are new to us!" 
Five Elephant's residence will run from January 7 through February 10, 2020.