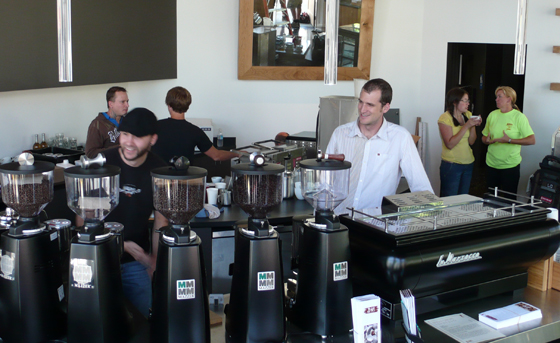 We are excited for Zoka Coffee and their new cafe on the Eastside. Zoka is busy preparing for their new grand opening of their new store in Kirkland, WA. If things go according to plan, that grand opening may be…. today!
On the coffee bar, Zoka is featuring a special edition La Marzocco FB/70:
Manual paddle for variable soft pre-infusion
Independent PID control for each group
Independent coffee boiler for each group
Custom matte black panel
Teflon coated steam wands
When we visited, they had 5 espresso grinders, possibly offering single origin espressos as standard menu items. We certainly hope so!