Last week, Toronto based Pilot Coffee Roasters, was introduced to the Seattle community at the La Marzocco Cafe. Pilot's vision is simple, "to roast great coffee and work with great people to do it."  Nat Fried, Head of Accounts and Eric Mahovlich, Head Barista at Pilot's Tasting Bar were tasked with the job of reproducing the taste and feel of their Toronto cafes here in Seattle. Both spent several days working with our team and meeting our guests. We can easily say they are some of the "great people" who are carrying out Pilot's vision and are grateful for their hard work. Pilot's menu will fuel us through the holidays and into the new year. As a Canadian company, they know what it takes to keep folks warm and happy and we're confident their menu will do just that! Read along for the highlights.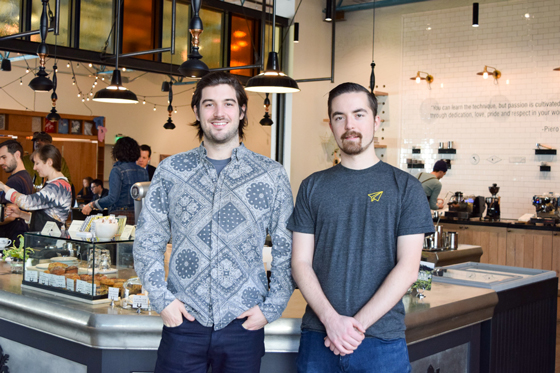 Pilot's menu follows a "build your own" format with three coffee options:
First, Anthem. Guided by balance and sweetness when creating this blend, Anthem has notes of cherry and chocolate.  Second, the Guatemala Catalan de las Mercedes, or "Gesha – Black Honey" is a limited edition single origin by producer Nicholas Hammond that is honey processed, which leaves a heavy sweetness with delicate floral notes and a clean mouthfeel. Finally, the Costa Rica Sumava de Lourdes is a single origin by producer Francisco Mena that is silky with notes of fig and milk chocolate. Pilot also provides a coffee for those who can't do caffeine: Catalyst. Using Swiss Water Process, this coffee is naturally decaffeinated but still provides a smooth drink with notes of caramel and chocolate.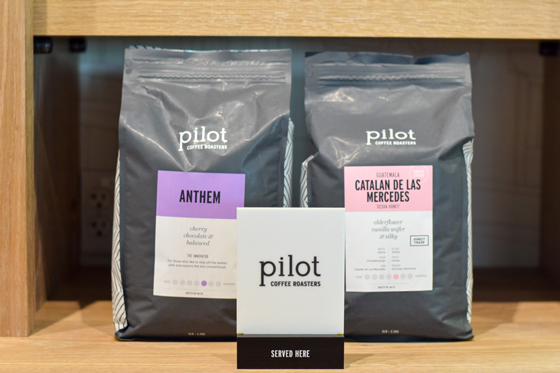 Once guests decide on a coffee, they can decide on which method they would like it to be brewed. Options include straight espresso, espresso with steamed milk or water, and pourover.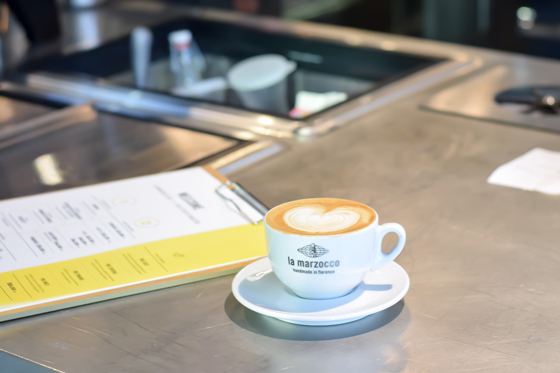 When tasked with bringing Pilot to Seattle, Nat Fried wanted to create a series of drinks that would take our guests on a sensory journey across Canada. He created four Coffee Cocktails to be served through the residency. These cocktails will be prepared to order for cafe guests along the back bar:
The East. Coffee is brewed using the pourover method and is permeated with cascara smoke while brewing. Meanwhile a "seafoam" of housemade blueberry simple syrup, pure maple syrup and sea salt is created using an immersion blender. This is then scooped onto the brewed coffee creating a sweet and salty, warm and cold representation of the Eastern Canadian provinces.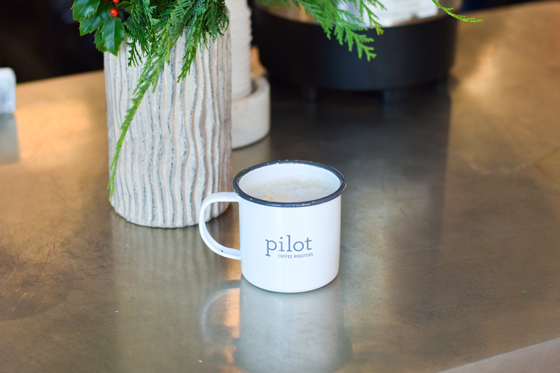 The Central. Combines coffee brewed via Aeropress, barrel-aged bitters, apple and cinnamon simple syrup and ice, and is finished with a twist of orange zest.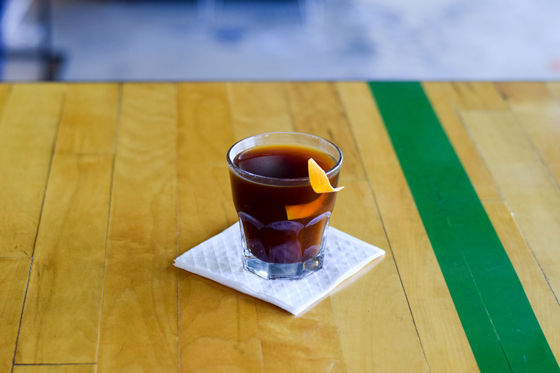 The Prairie. A cappuccino that begins with a shot of espresso brewed over wildflower honey. Molasses bitters are then added to milk and the two are steamed together and poured into the espresso. The drink is served in a 6 oz mug with a small glass of the steamed molasses milk and a sample of the wildflower honey on the side.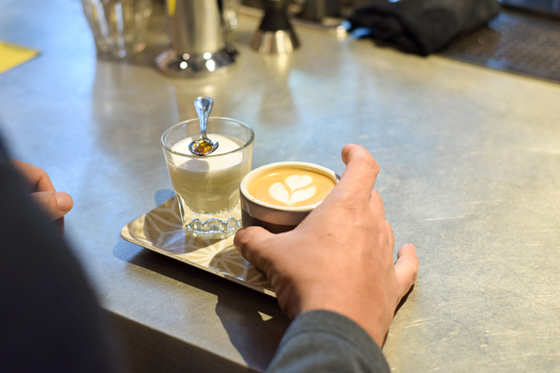 The West–or Cranberry Espresso Sour. Combines a double shot of espresso, demerara syrup, pure cranberry juice and egg whites into a cocktail shaker which is then precisely shaken and strained into a coupe glass and topped with finely ground espresso.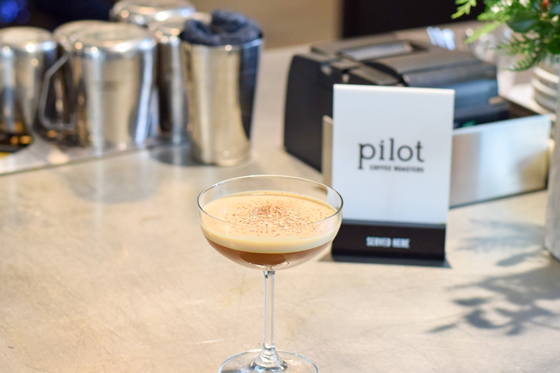 Pilot's menu also includes a selection of teas from Sloane Fine Tea Merchants. Guests can choose from their Signature Black, Classic Green or Citron Chamomile.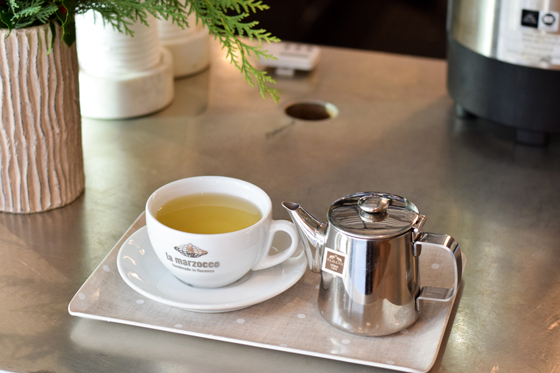 Finally, Pilot's Hot Chocolate, made using Soul Chocolate ganache, is smooth, buttery and sure to put anyone in a festive mood.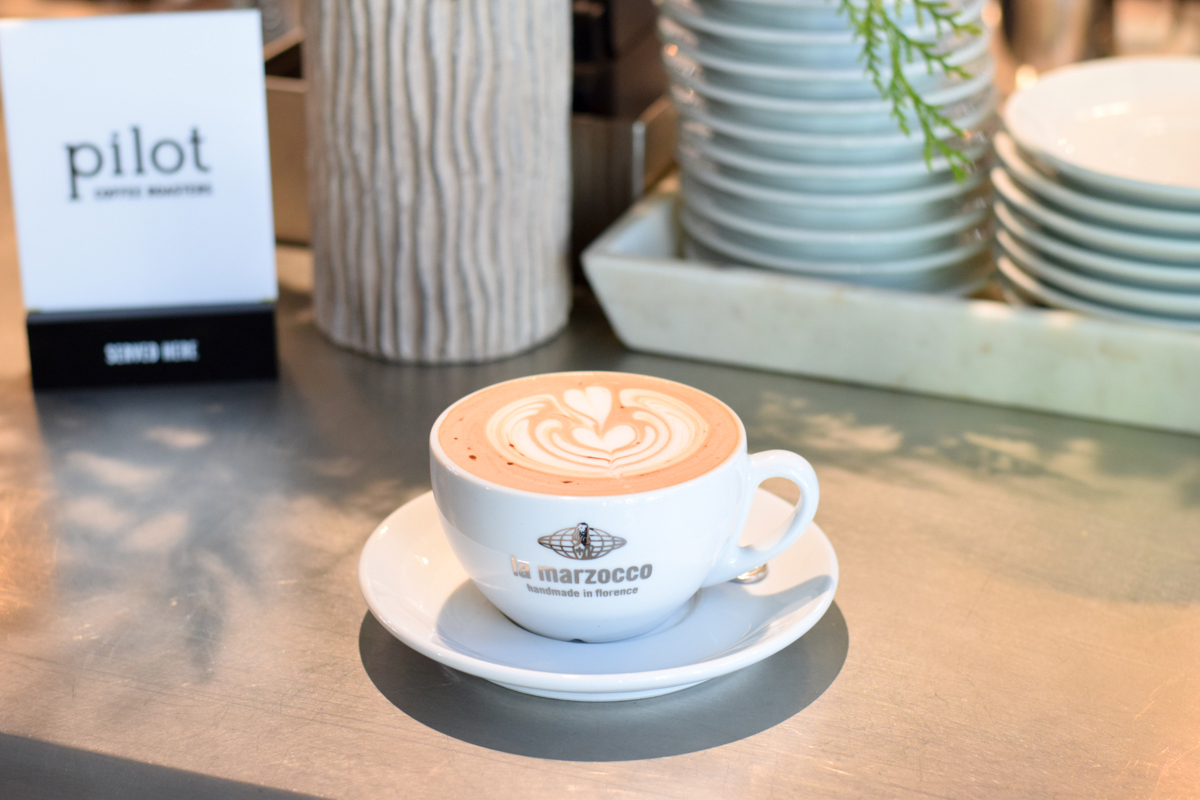 Pilot will be in residence until January 9th. To see Pilot's full menu head here and be sure to follow along this month on our cafe Instagram and Twitter!