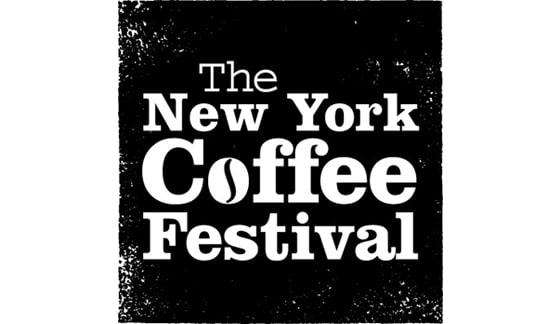 La Marzocco is excited to participate in the second edition of the New York Coffee Festival. September 16-18, we will be on site at the 69th Regiment Armory for a weekend of espresso and coffee celebration.
The New York Coffee Festival is an exciting event, as it is consumer facing, giving ourselves and our partners the opportunity to spread the good word of specialty coffee to the masses. This year, we'll be doing this in two ways; the La Marzocco Home DIY Experience Bar and the True Artisan Cafe.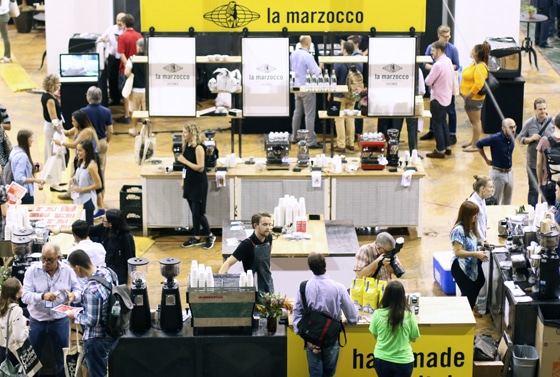 DIY Experience Bar
For those curious to learn more about the craft of making espresso, La Marzocco Home is running a hands-on Experience Bar, giving attendees the opportunity to learn the steps to making espresso on a La Marzocco GS3 and Linea Mini. For many, this is the first opportunity to get hands-on with an extraction method that is usually experienced from the other side of a counter in a cafe or coffee shop.
The La Marzocco Home Experience Bar will feature four home espresso machines—two Linea Minis and two GS3s, and will feature coffees from Counter Culture Coffee, Toby's Estate, Gregory's Coffee, Joe NYC, and Blue Stone Lane throughout the weekend.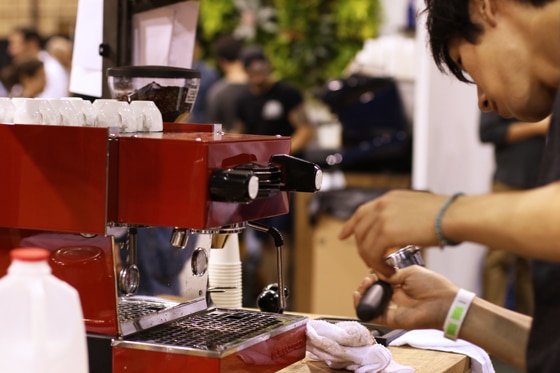 The True Artisan Cafe
La Marzocco machines are nothing without great roasted coffee. Throughout the weekend, stop by and try espresso drinks made by some of the best coffee roasters New York has to offer.
Our roasting partners will be sharing delicious blends, single origin coffee, and creative espresso drinks. See the schedule at the end of this post to know when to stop by for your favorites.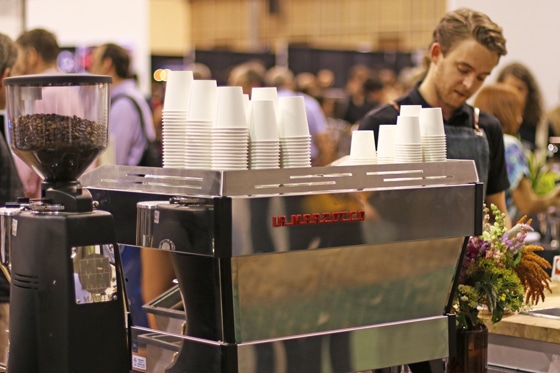 Strada AV
The True Artisan Cafe will feature the newly released, newly available Strada AV. This machine features the forward-thinking La Marzocco electronics platform, giving baristas easy-to-navigate, precision control of the volume of water to flow through an extraction.
The Strada AV is also the first espresso machine to feature our all-new Pro Touch steam wand. This new steam wand stays cools to the touch, without compromising steam quality or volume.
No matter how big the crowds get at the New York Coffee Festival, the Strada AV will be the machine to help our baristas make consistent, delicious drinks with ease.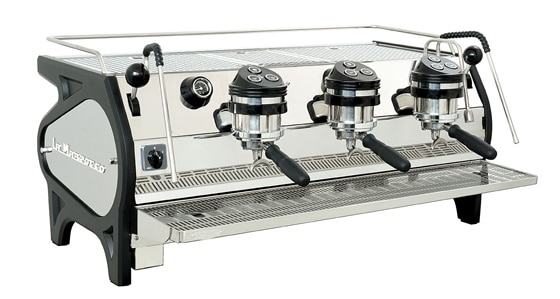 Our Partners
Thank you to Counter Culture whose staff will be guiding folks through our Experience Bar. We also want to thank all of the following for taking a part in the True Artisan Cafe. (The most current True Artisan Cafe schedule is also listed.)
Intelligentsia Coffee (Friday, 1:45-3:45)
The Pulley Collective (Friday, 1:45-3:45)
Stumptown Coffee Roasters (Saturday, 9:45-11:30)
La Colombe (Saturday, 9:45-11:30)
Parlor Coffee (Saturday, 11:45-1:15)
Irving Farm (Saturday, 11:45-1:15)
Coffee Labs 
Super Crown Coffee (Saturday, 1:30-3:00)
Gotham Coffee (Saturday, 3:15-4:45)
Toby's Estate
Gregory's Coffee
Ceremony Coffee (Sunday, 9:45-11:30)
George Howell (Sunday, 9:45-11:30)
Ninth Street (Sunday, 11:45-1:30)
Square One (Sunday, 11:45-1:30)
Green Street (Sunday, 1:30-3:30)
Third Rail Coffee (Sunday, 1:30-3:30)
Joe NYC
Blue Stone Lane