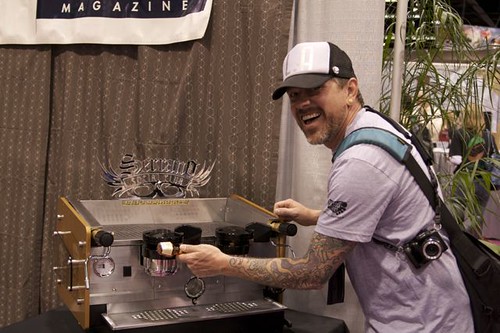 Tony's christening the new Serrano Social Club GS/2 (with a mini bottle of Maker's Mark)
SCAA last week marked the first time Tony's new restored and souped up GS/2 was shown to the world (and to Tony). A creation of Espresso Parts' customization arm, the GS/2 sports a gold-bronze color finish and a fully functional, old school variable pressure brewing mechanism. Best of all, it features a fancy tiara, right up Tony's alley.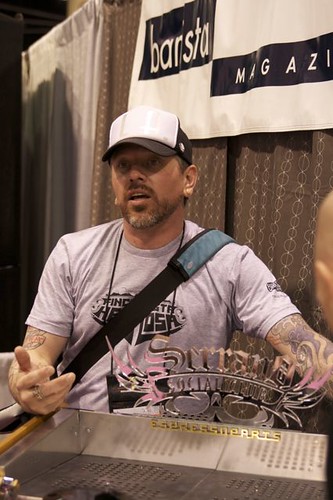 The "Serrano Social Club" tiara on the GS/2
This machine will be featured in Tony's new cafe in Modesto, CA, opening sometime later this year (?).
Click here to see the full Flickr set by Espresso Parts.