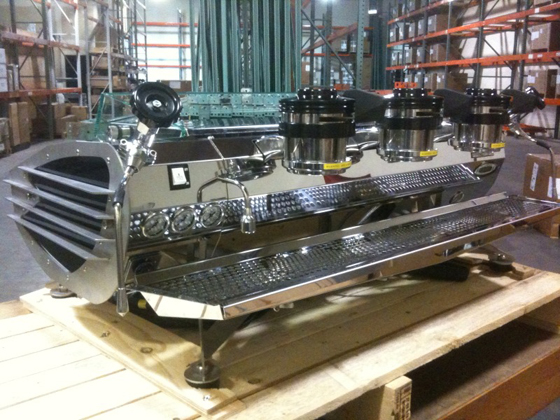 That's no minestrone. It's one of two custom La Marzocco Mistrals destined for Stumptown Portland. Under the hood specs:
Mechanical Paddle – for variable pressure soft preinfusion
Individual boilers
Individual pumps
Independent PID controllers
Preheater – controlled preheating of incoming water
FYI, all La Marzocco machines can be customized via LM Works.