During WBC London/Cafe Culture last month, this map must have come in handy for all those who attended and had time to explore. Sadly, I did not have the privilege nor luck of attending. So it was even more of a disappointment for me to see this from NY Times about London Bike Cafes(clearly, coffee and cycling takes up most of my attention span and non-work hours):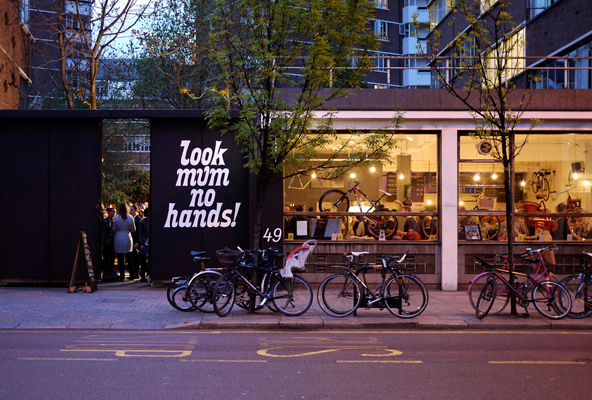 Look Mum No Hands in Shoreditch (photo from NY Times)
The cafes listed:
I have no idea as to the quality of coffee (or even espresso machine) they serve. However, the prospect of two of my favorite things in this world together in one place is enough to get me excited. Besides, I've always dared to dream to drink a cup of coffee while riding with no hands, screaming "look mum no hands!" (in a British accent, no less).
On the States side, there's a handful of bike cafes (of course there can always be more). These are the ones that I know but please feel free to let me know of ones that I've missed.
If you cared about this to read the post this far, you've probably already have heard about Lance out of GC contention at TdF. Such being the case, two words: Go Schleck!