Go to the newstands and grab an issue of Seattle Magazine! The current issue features an extensive writeup on Seattle's past and current coffee scene, personalities, and history. While the feature is mostly on roasters and shops, it does give acknowledge credit to those in the equipment realm that helped to shape how things are: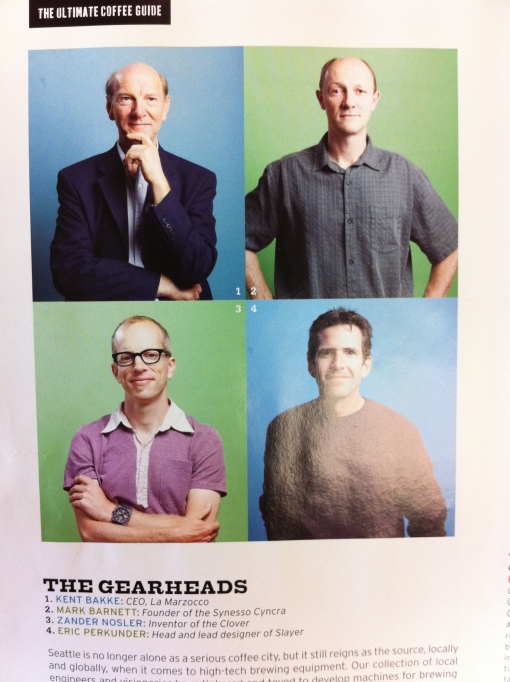 Potraits of Seattle coffee "gearheads" in Seattle Magazine. Taken with the ghetto scanner.
Just as interesting is a Seattle coffee Monopoly game-like timeline of historical significance: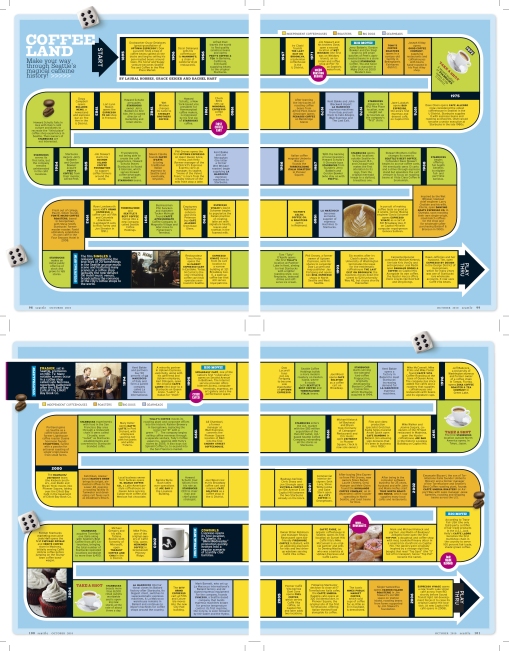 Download the PDF here.