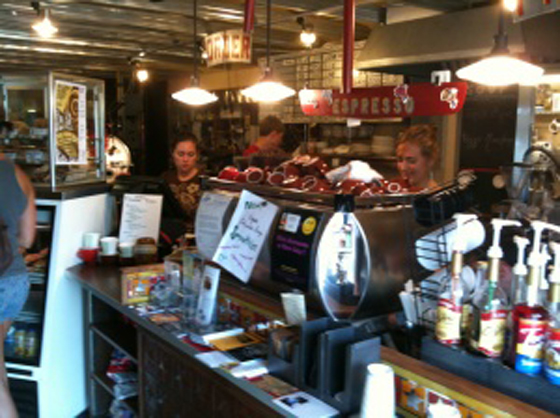 What do you do with a Useless Bay? Make coffee, of course! Located in the scenic town of Langley, WA (on the southern tip of Whidbey Island), Useless Bay Coffee produces some of the finest coffees on the island.
Running in the Ragnar Relay Race from Blaine to Langley, I had to plan my caffeine intake so that I can swing by Useless Bay Coffee after my final run. That meant I had to run at 5:30am without coffee. Needless to say, I was grumpy. Good thing by the time I had their coffee, it made me feel all the wait was well worth it.
Send your pictures of your cafe with La Marzocco and it'll be posted on this blog. Please email jack(at)lamarzoccousa.com.