First presented at La Marzocco OUT OF THE BOX MILAN in 2009, the LM Art Collection combines urban art with a canvas that is the FB/80.  These art pieces were commissioned by our counterparts in Italy and are actually available for sale. Give us a call if you have an interest.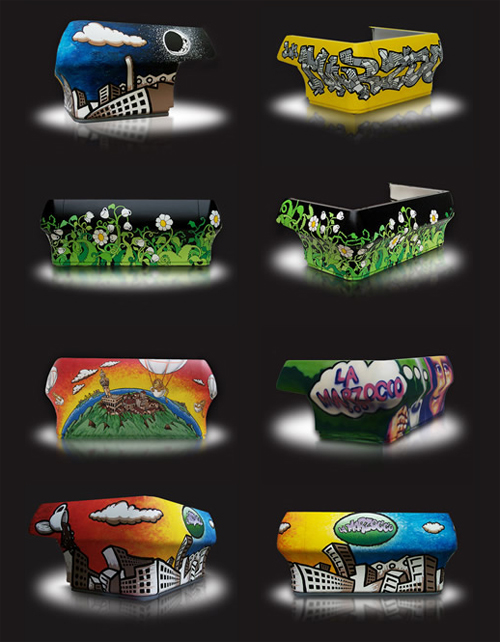 You can read more about the artists' background here.
Here in sunny Seattle, we are currently working on two custom FB/80 bodies. One is pretty much done and waiting for its debut at High 5 Pie's new cafe on Capitol Hill. Think pinstripes, pastel green, and chrome. Just like a classic car from the 50′s. Almost.
The other FB/80 body will be painted by if/then loki. By day, he works at LM USA, by night he is better known as a part of French Letters or Token Folk. You may remember him from the musical act at Victrola's party during Coffee Fest Seattle:
Seattle people "dancing". Picture from Seattle Weekly. Read more about their writeup on Coffee Fest and the party by clcking on the picture.
Anyways, he will be producing a custom FB/80 hopefully in time for OUT OF THE BOX SF/BERKELEY. The result should be interesting.