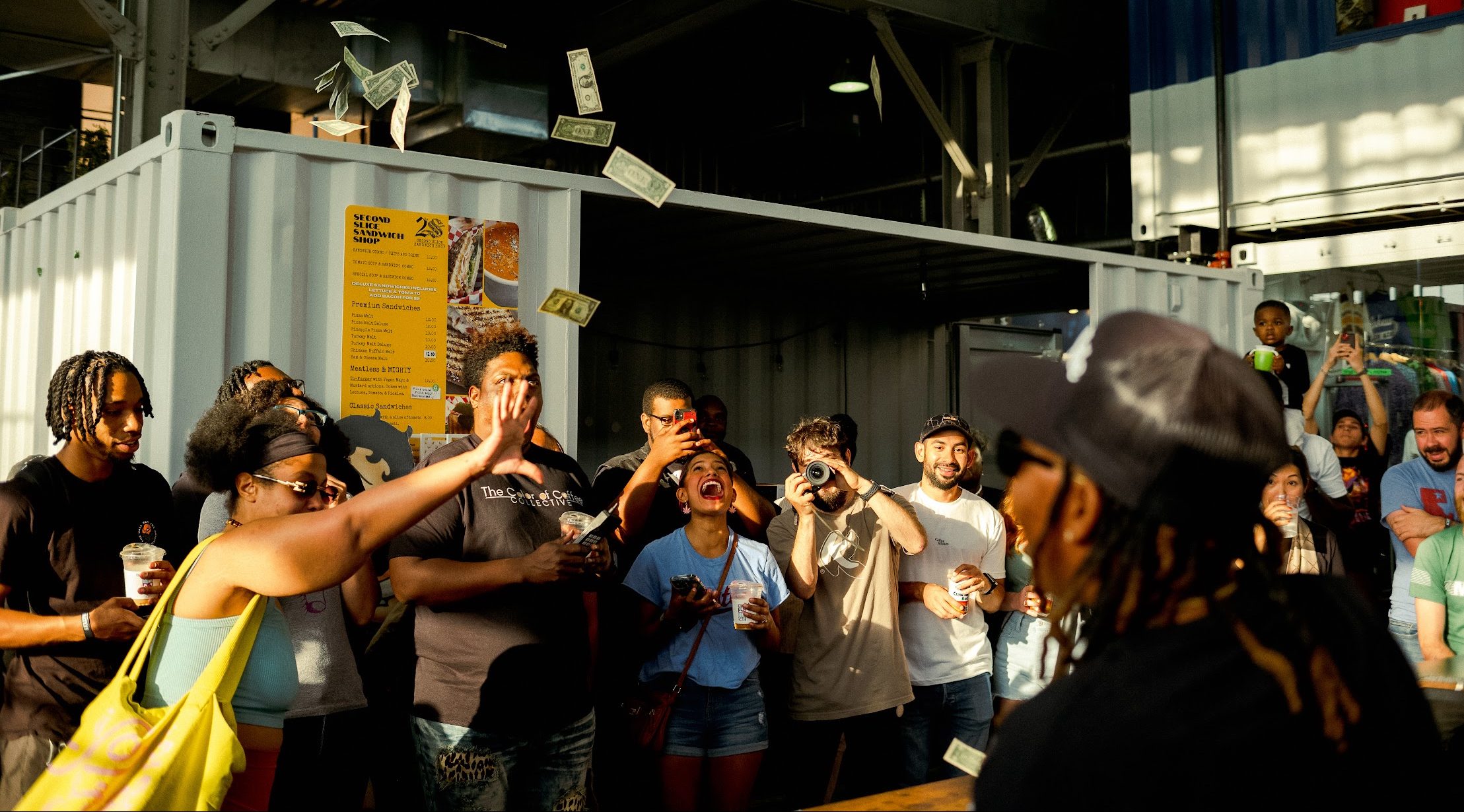 If you're hosting an event, working on a coffee project, or putting together a non-profit initiative, we'd love to hear from you!

At La Marzocco, coffee is about making connection between people. Sponsorships are one of the ways we invest in the health of our coffee communities and create opportunities for new voices & new ideas within the industry. Our commitment is to supporting relationships that champion impactful community building and to making career development in coffee clearer and more accessible.
We're excited to hear about your projects and are looking forward to working with you in supporting people and keeping coffee dynamic!
areas of impact

When considering sponsorship requests, La Marzocco will prioritize projects focusing on the following areas:

coffee education
professional development & training (specifically for baristas & technicians)
coffee retail entrepreneurship
community building
diversity within specialty coffee
sustainable innovation
types of support

La Marzocco has previously supported projects in the following ways:

event / special project sponsorship
non-monetary event support (e.g. loaned equipment, in-kind donation)
swag
501(C)(3) tax-exempt, charitable organization support
organization / community group support
sponsorship guidelines
All requests must be submitted via the forms below at minimum four (4) weeks prior to the event. Please contact us about your sponsorship request as early as possible.
Requests are reviewed twice a month. Please allow up to two (2) weeks for us to respond to your request.
We review sponsorship requests on a case-by-case basis. If we sponsored an event previously does not guarantee future sponsorship or that we will provide the same type of support for the next request.
Due to the high number of requests we receive, unfortunately, we are unable to support every request.
If you have any questions after completing the appropriate form, please email us at: sponsorships.usa@lamarzocco.com.
"*" indicates required fields