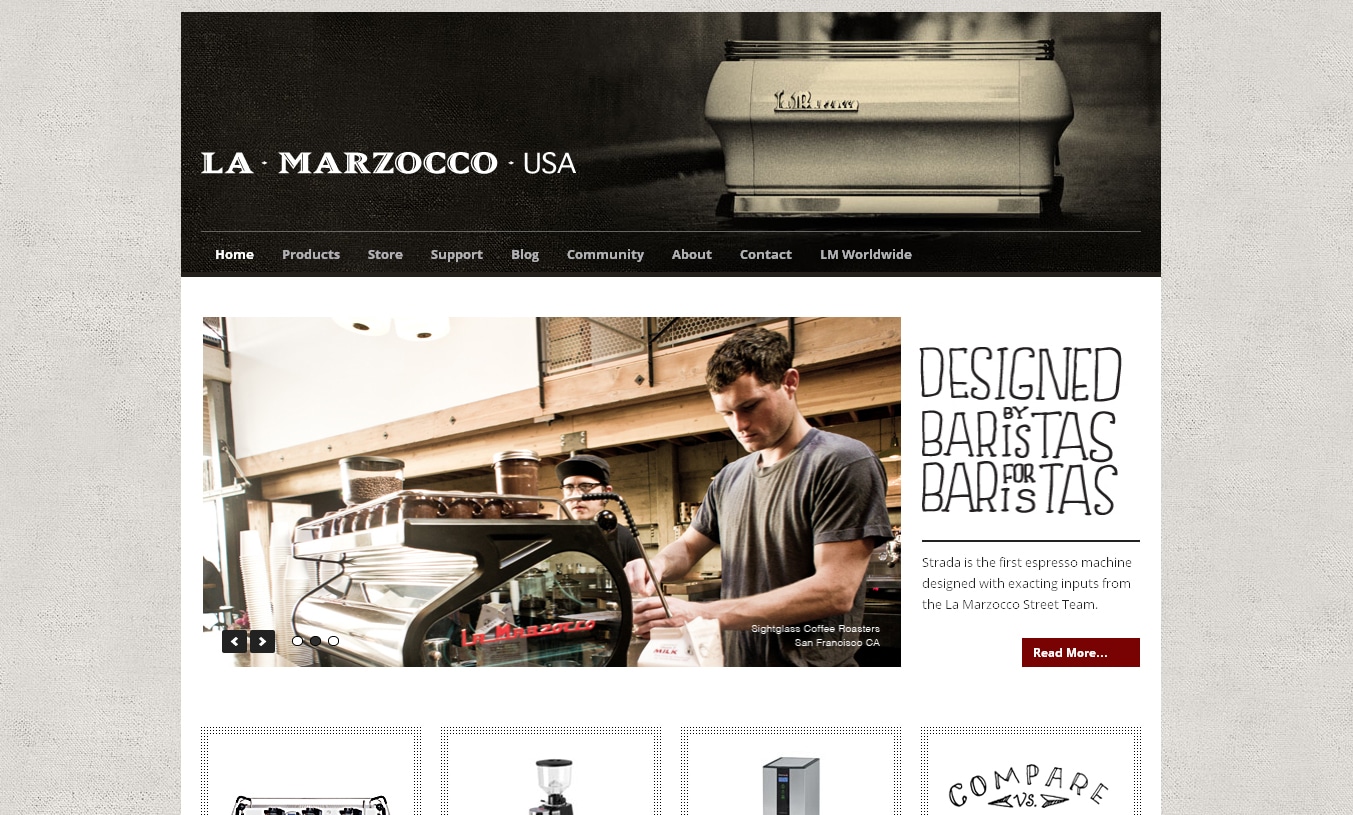 Over the last few months we've been hard at work developing a brand new website, and with thanks to the talent at Studio Holladay we're pleased to announce that we've just launched!  Many of the site's photos were taken in our Florence, Italy factory, as well as some great cafes throughout the United States.
Take a spin through the new pages to learn more about La Marzocco's history, detailed product information and spec sheets, and find out how to be in touch with us when you need us.
Coming soon will be  an online parts store and also an interactive tech forum, both of which will help our customers with simple ordering and finding info.
Let us know what you think!