For almost a decade, La Marzocco, along with partners Mahlkonig and Probat, have been sponsors of Songwa Estates. Songwa, located in Southwest Tanzania in the Great Rift Valley, aims to provide a better understanding of coffee production to those in the coffee industry who might not otherwise have direct contact at the farm level.
"Bringing people to coffee origins in a meaningful way: this is the mission of Songwa Estates. To expose them more closely to the intricacies of growing, processing and marketing of green coffee in developing countries in a manner that goes well beyond what can be experienced during a brief farm visit.
All three companies believe that this is an important service to offer their clients, their employees and to other members of the industry, and that to accomplish these goals, it is necessary to be involved with the running and management of a coffee farm over an extended period of time."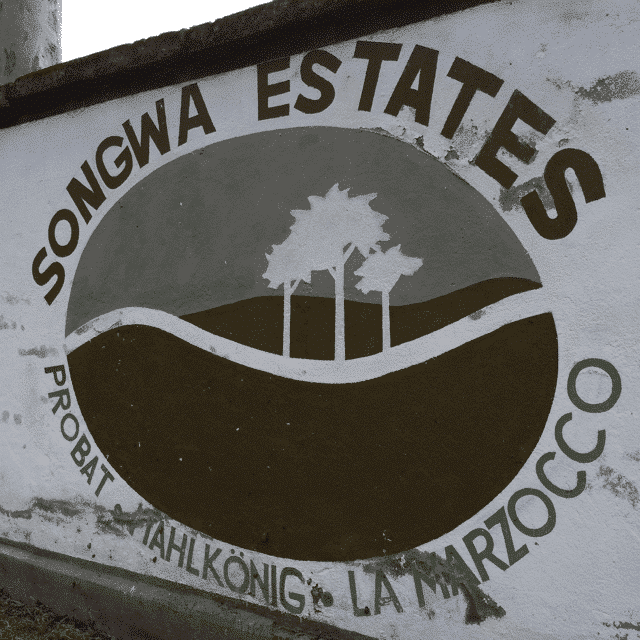 Every year, La Marzocco sends a group to Songwa to for a week-long immersion course that explores coffee production. However, educating our own people is only half the story. Songwa is meant to be a long-term investment in this coffee producing region. That means investing in the people, not just the farm.
This year, the supporting Songwa partners announced a new project to demolish and rebuild a school building at the Muvwa Primary School near the plantation. 327 children attend the Muvwa Primary School, and they are currently divided into seven classrooms with just seven teachers.
La Marzocco is currently seeking an intern for a paid 3-5 month internship to coordinate and manage the project. The internship begins in late May or early June 2015, and continues through late August or early September.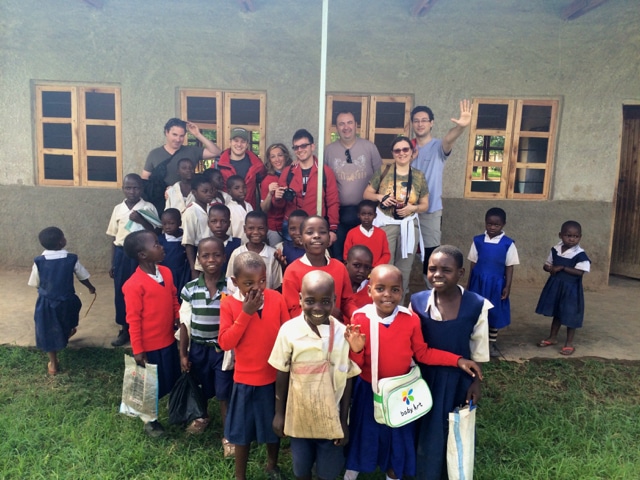 In 2014, Ryan Willbur attended the annual immersion course representing the Seattle office of La Marzocco.
Ryan said of his trip, "Songwa was my first visit to a coffee farm. What struck me most was seeing the people who run the coffee farms, and learning about what their lives are like. The school needs our support. It's a place where it's not uncommon for three children have to share one set of books, and primary school is all they are guaranteed. If a student wants to attend a high school, the family must pay for it. Often, taking a job is a more immediate way to help the family, so the students never make it that far. In my opinion, it's that much more important to make sure that the primary school has what it needs so that the education these children do receive is the best it can be."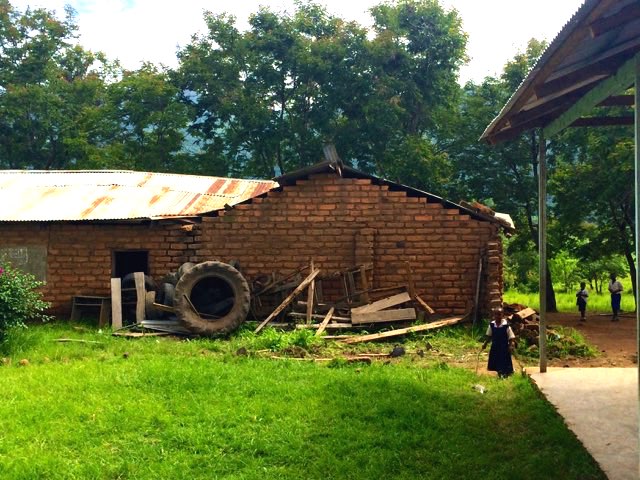 This unique opportunity provides someone the opportunity to live and work on a coffee farm in Africa, and to lead a project that will have a lasting impact on a community.
The scope of the work includes:
Visit previous school building projects to become acquainted with the building type
Purchase materials based on construction plans and previous project records
Guide/supervise the construction team on daily basis
Transport materials to the construction site on time
Liaise with the village authorities
Liaise with the Utengule/Songwa farm management
Ensure project timeline is followed
Keep records of all purchases, salaries and other costs in Excel format
Troubleshooting and problem solving when and necessary
Produce a brief monthly progress report with pictures
Produce a final project report
In addition, work will also include assisting in the coffee production, and aiding in the transport of the coffee from Songwa, where the cherry is grown, to Utengule, where the coffee is processed. It's an opportunity to be fully immersed in all that the Great Rift Valley has to offer.
Candidates must meet the following requirements:
Be at least 20 years old
Have good basic technical understanding
Have good oral and written English knowledge
Hold a valid driving license for cars, and be able to drive a small motor bike
Be a committed team player with an excellent work ethic
Respect the local culture
Be in good health
Ready to reside in a rural, tropical area
Applicants should email a resume (and cover letter, if desired) to Mary Diamond, Marketing Communications Manager for La Marzocco Srl, no later than April 25th, 2015.