Hey New York! We'll be in town next Friday, August 9th for the next Crush the Rush event. It'll be held at the WeWork event space in Flatiron, with learning sessions (starting at 11am) and time trials (starting at 9am) throughout the day, and the final event at night.
Competitor tickets are sold out, but there's still some space in the learning sessions if you can join us! All info and tickets are HERE.
The final event will go from 7-10pm, with more info on our Facebook event page.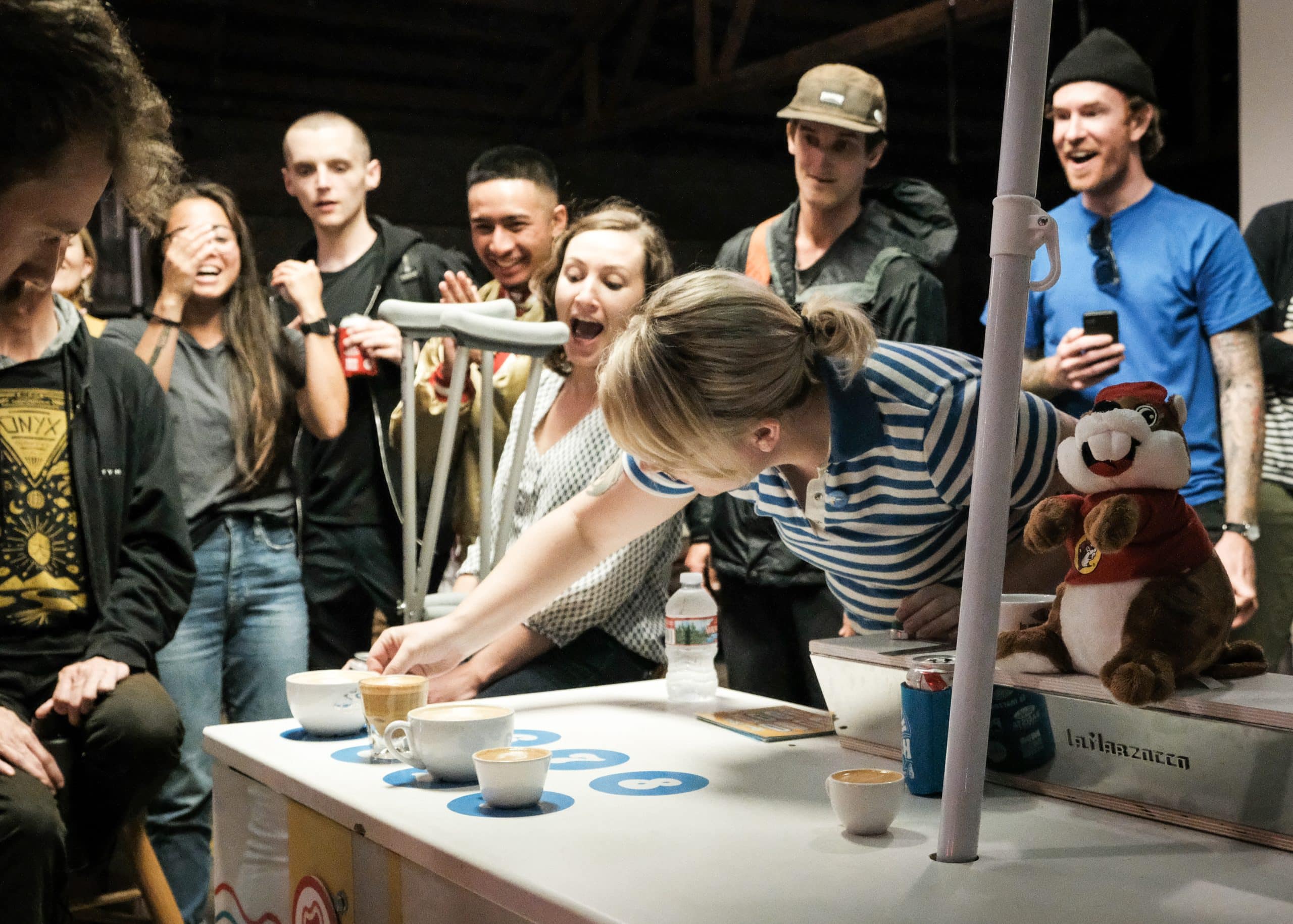 Here's a look at the full event day's details, and the learning sessions line up:
9-11am: Coffee & snacks at the La Marzocco Home coffee bar.
11am-12pm: "Tech Talk: A Tour of the Espresso Machine" with coffee technicians Melissa Vaiden and Chelsea Nemmers.
12-1pm: Lunch provided by La Marzocco.
1-2pm: "Barista Ergonomics: The Right Way to Stay Healthy Behind the Bar" Nicole Pizzolato, OTR/CHT, Hand Therapy NYC.
2-2:30pm: "Innovation Trends in Espresso" Scott Callender, VP of Marketing & Consumer Strategy, La Marzocco USA.
2:30-3:30pm: "Panel: Getting a Beautiful, Ergonomic Cafe Open in NYC" Moderated by Ezra Baker, Stumptown Coffee Roasters.
7-10: Crush the Rush Final event, food & drink provided.
Thank you to our National Sponsors Mazzer, Pacific Foods – Barista Series, Puqpress, Capsule, and Sprudge, and our New York sponsors Urnex & Dona.