It's hard to beat summer in Seattle. The blue skies and temperate weather offer endless opportunities to enjoy the outdoors. Whether it be a local lake, the Sound or an alpine meadow, Seattleites are out soaking it up. We want to thank Verve Coffee Roasters for creating a sweet summer menu at the La Marzocco Cafe that's been fueling our guests – and all their adventures – over the past month! As a company founded in Santa Cruz, CA, Verve knows summer and their line-up of drinks are not to miss. If you haven't been by, we recommend coming in to try Verve's Nitro Flash Brew. Made with their finest direct trade Ethiopian and Colombian coffees, it's ultra-fresh, sweet and complex – just right for summer.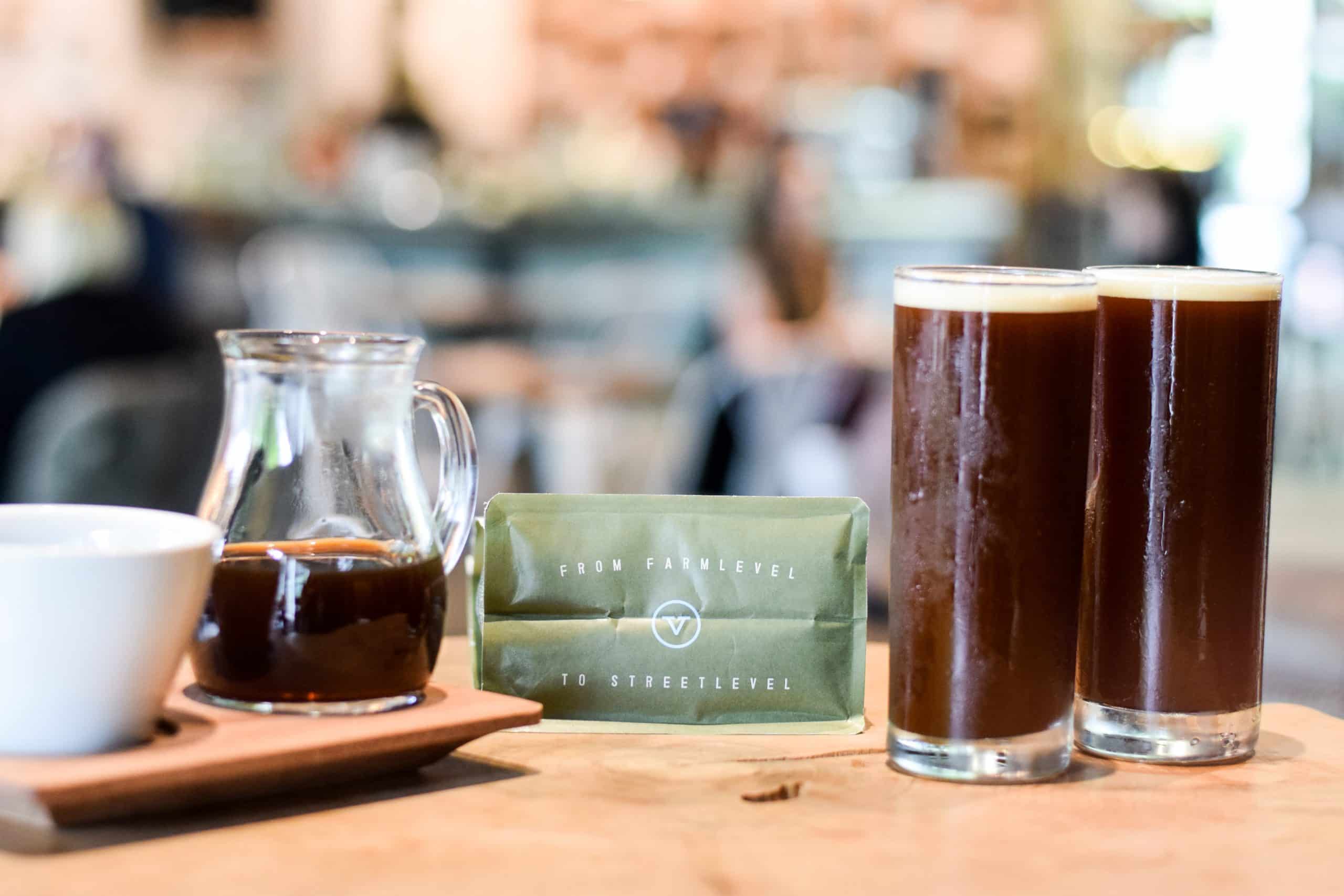 Thanks so much to the entire crew at Verve who worked with our team to bring this residence to life! Special thanks to Mac Atkinson for his hours planning with us and providing all the details needed, Jacob Grosdidier for being here to train our team in the Verve way, and to Naida Lindberg and Jessica Groza for jumping in to help launch the residence, plan and host events. We appreciate you all and it's been so fun serving Verve's coffee to our guests in Seattle!
We'll be brewing Verve Coffee until 3 PM on Monday, August 12.
On Tuesday, August 13 guests to the La Marzocco Cafe will be the first to experience Florentine Coffee Roaster, Ditta Artigianale here in Seattle!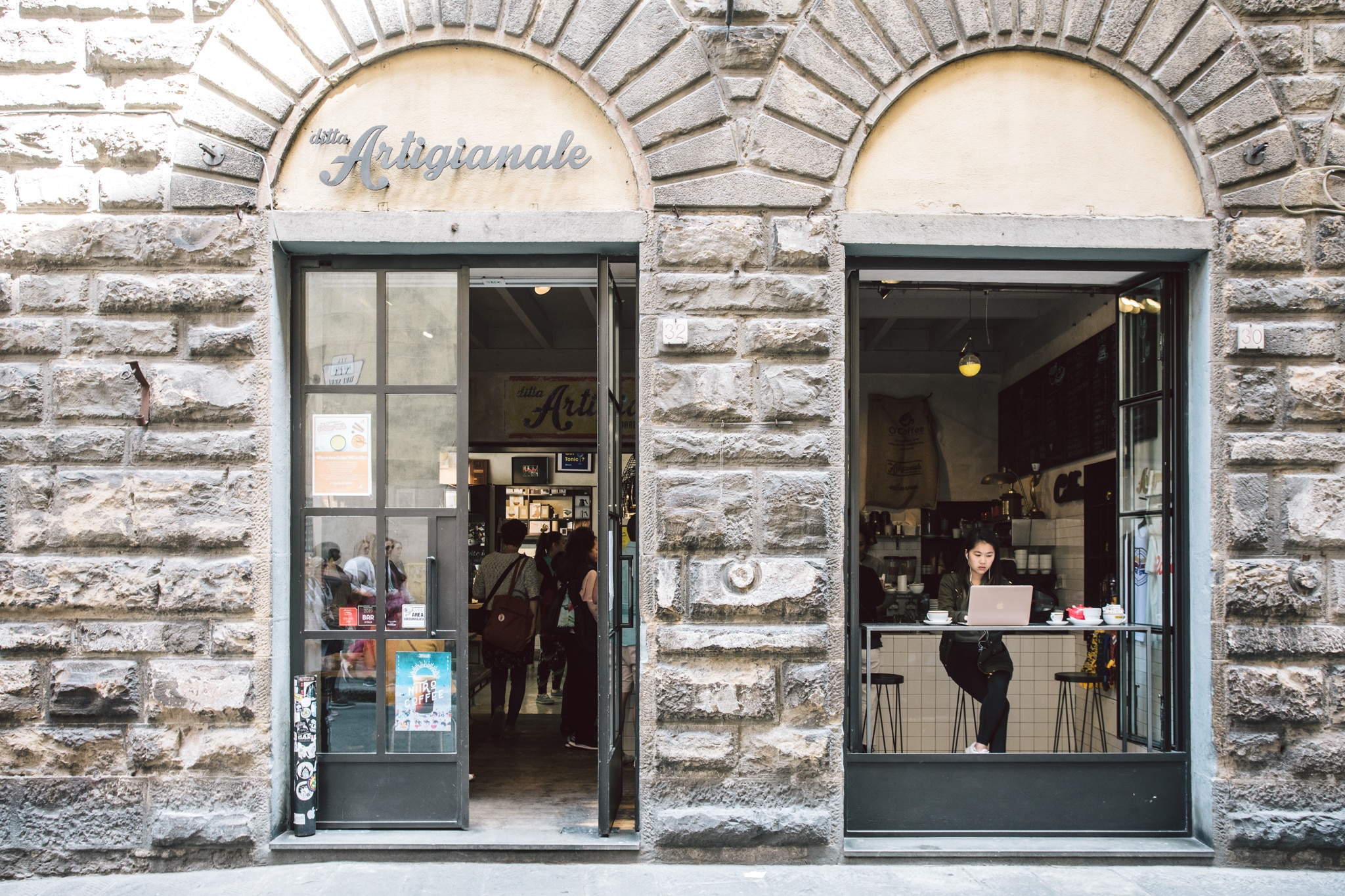 Italian barista champion Francesco Sanapo opened his original Ditta Artigianale in 2013. After representing Italy in the World Barista Championship, Francesco felt a desire to start an innovative path in Italy – one that reflected Italian traditions while also embracing a more contemporary style of coffee and coffee roasting. As a cafe owner and roaster in Florence, Italy, he has been successfully honoring traditional Italian cafe culture while also contributing to the global specialty coffee conversation.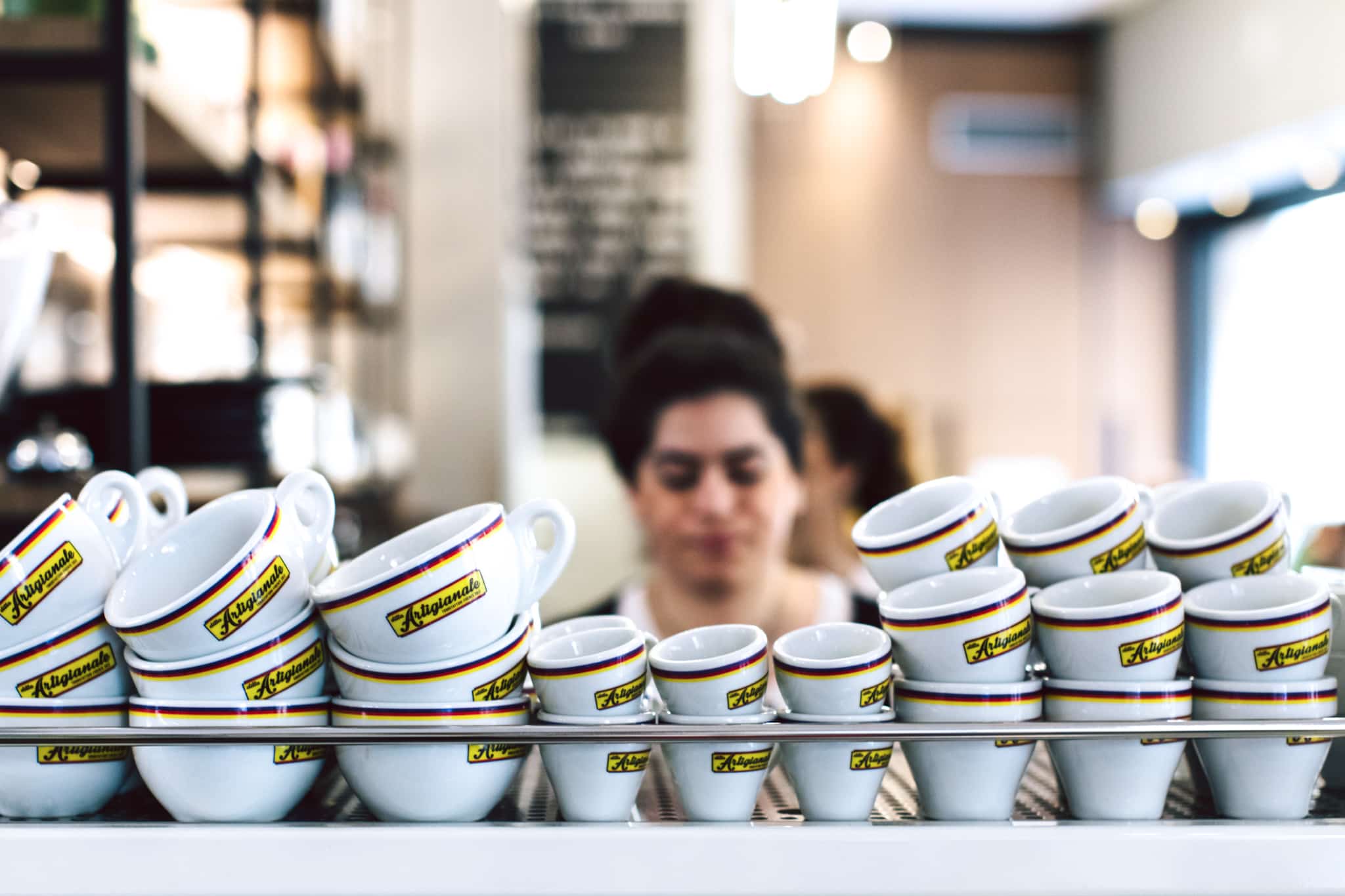 "Ditta Artigianale selects single origin coffee from all over the world, traveling in constant search of the most ethical products to bring to the customer and enhancing every single step of the journey of the bean, from planting to the cup. Francesco travels to coffee producing countries in search of the most exclusive and ethical coffees, creating direct contact with each individual producer and forming relationships with them based on trust and mutual respect." – Ditta Artigianale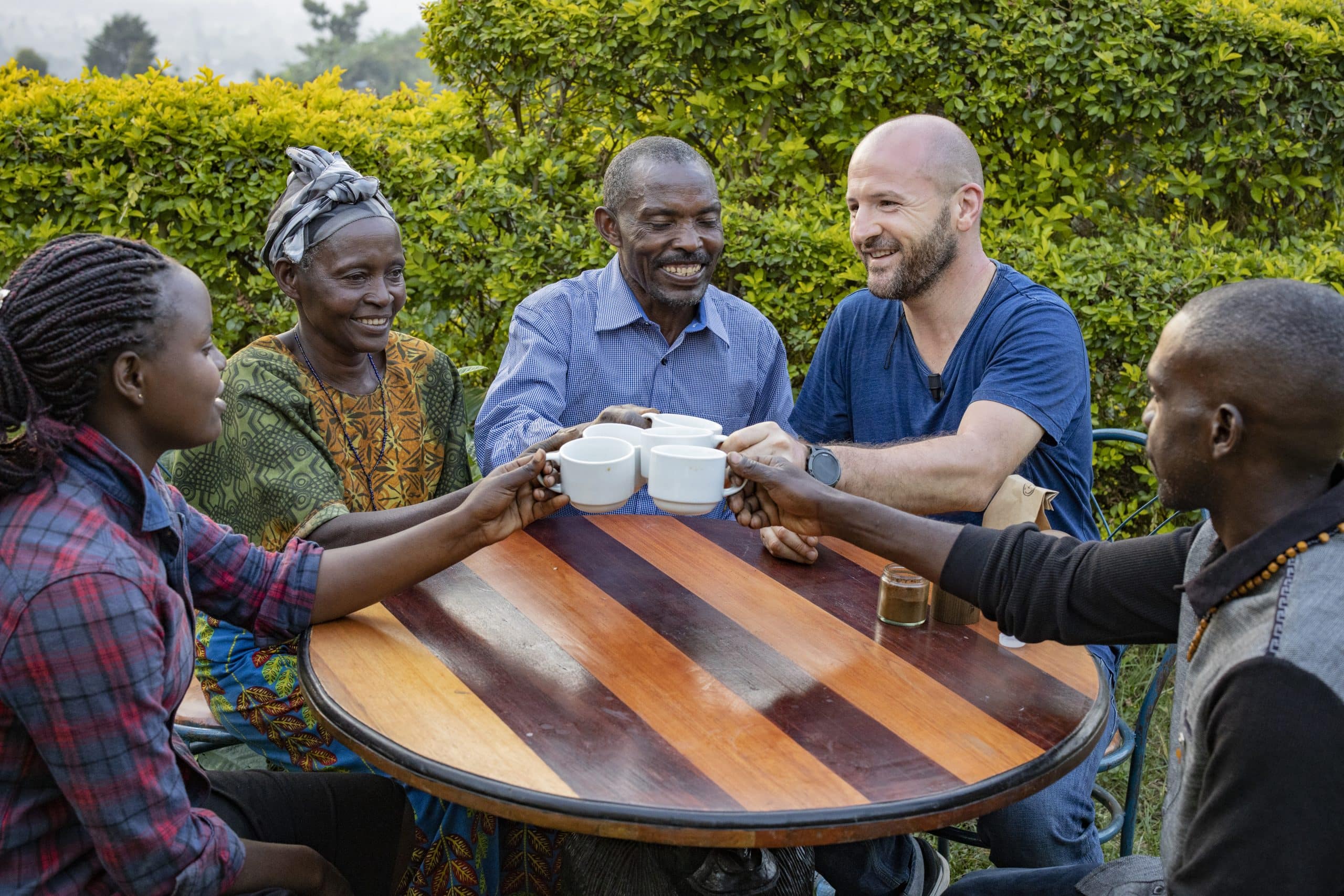 Francesco will be here to host an afternoon launch event on Tuesday, August 13. Beginning at 3:00 PM in our Home Espresso Lab, he will present on Ditta Artigianale and hopes to meet many of you! He will have a few of Ditta's single-origin coffees brewed for guests to taste. At 4:30 PM, Francesco will have more coffee to sample, with a demonstration on how a Moka Pot works and how to make the best Moka Pot at home.
This event is free and open to all. Head here to let us know you can come!
The Leva
For a residence that is designed to highlight both traditional and contemporary coffee culture, Ditta Artigianale has chosen to have the La Marzocco Leva on bar – an espresso machine created with traditional ideologies of the iconic lever machine design with the advantages of modern espresso technology. This machine, which debuted in 2017 – La Marzocco's 90th Anniversary year – encourages engagement, barista experimentation and coffee conversations, all while delivering excellent coffee extraction. We're excited to be able to showcase the Leva during Ditta's residence and highly recommend getting to the Cafe to view it in action!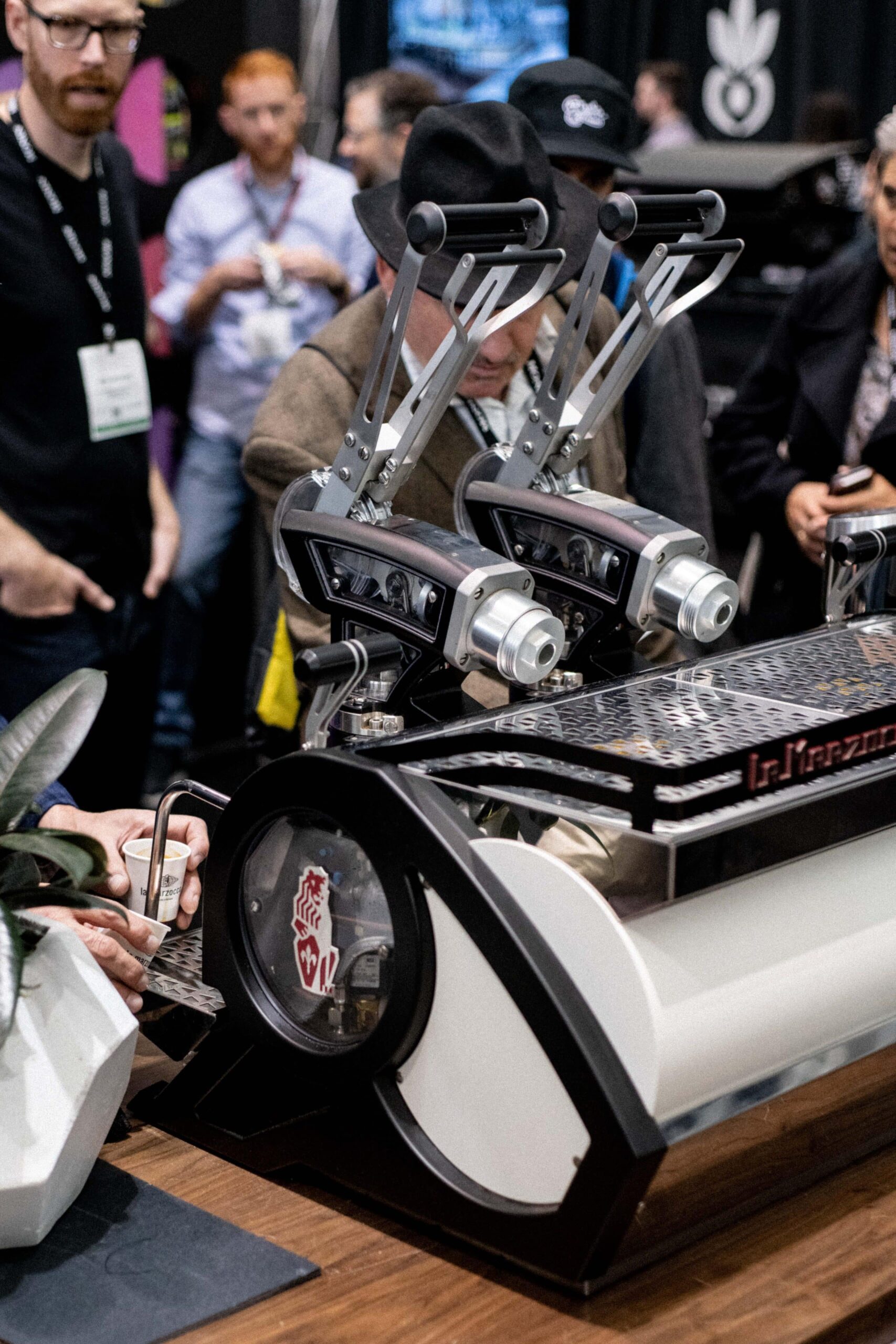 Originally the Leva project began as an exercise for La Marzocco's engineering team to solve the problems of the original lever machine from the 1950's. Their creative solution to separate the lever motion with a clutch was so interesting, La Marzocco felt that they needed to build the machine. The Leva represents La Marzocco's commitment to innovation and desire to create solutions for the coffee industry.
MENU
Ditta has created an ambitious menu for their residence – a mix of classic Italian-style espresso, coffee drinks inspired from around the world, historic Italian drinks, refreshing summer favorites and even a Moka Pot bar! Part of Ditta's philosophy is to be hospitable to every guest. It is their hope that everyone will find something they enjoy on the menu, but if not, and we have the ingredients to make something off menu, we will!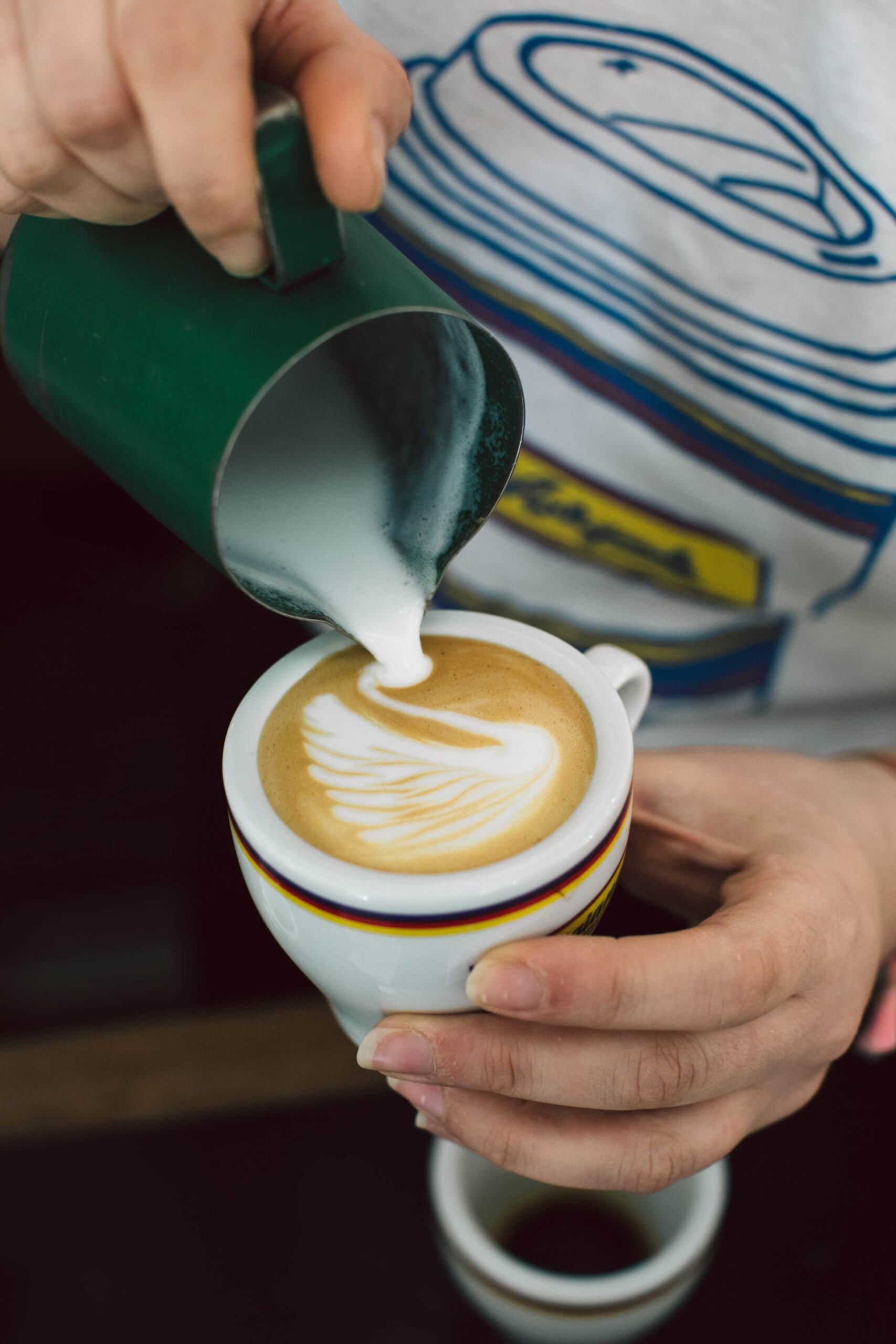 The full menu will be available on our website beginning August 13, but here's a peek at some of the drinks we can't wait to try!
Single Shot Espresso, classic Italian style – this is it, how espresso is served in the country that gave us espresso. Ditta's Mamma Mia Blend is dedicated to Founder Francesco's mother who appreciates a full-bodied espresso with low acidity and notes of dark chocolate and ripe cherries. All the coffees present in the blend are from exceptional female producers whom Francesco has met and worked with during his travels to origin.
Bicerin – this historic Italian beverage made with chocolate sauce, espresso and steamed milk dates back to 1763 when drink-maker Giuseppe Dentis opened a small shop in the town square of Torino. It has evolved in construct over time, but due to its popularity, the Bicerin has become one of the symbols of the city.
Filter Coffee – we'll have fresh batches of Ditta's Kenya Mukurweini brewing throughout most of their residence. The coffee in this lot comes from about 20 small farmers in the Mukurweini district of Kenya and boasts flavors of blueberry, honey and maple syrup.
CoffeeMisu – a Ditta Signature, this is a delightful play on Tiramisu made with a layer of sweet mascarpone and cream topped with a shot of espresso and finished with a dusting of cocoa.
The Shakerato – this refreshing drink is a summer staple in parts of Italy and we're certain it will be here too! A double shot of espresso is slightly sweetened with simple syrup then shaken vigorously with ice until frothy.
Cold Brew Tonic – Ditta's Cold Brew is made with their Ethiopia Dari Hambela, a coffee with fruity notes and warm hints of brown sugar and vanilla. The Cold Brew Tonic adds tonic water, and a touch of orange and rosemary for an unexpected and delicious combination.
The Moka Pot Bar – For a taste of how espresso is made in many Italian homes, choose one of three single-origin coffees on Ditta's menu and order either a single pot or bring a friend and share a double!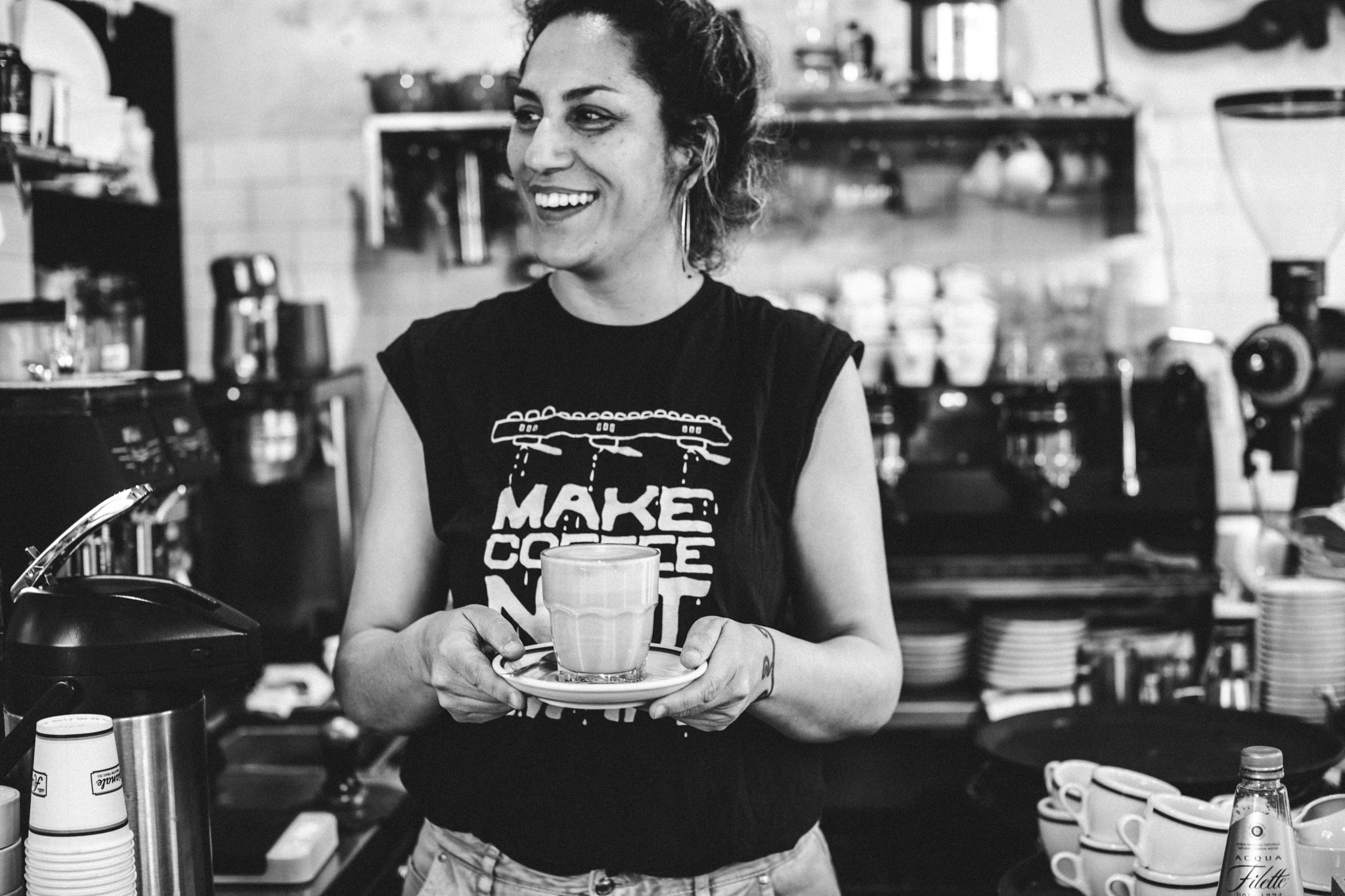 We are thrilled to host Ditta Artigianale, our first Italian Coffee Roaster, and can't wait to share this residence with you!