The Dutch Bike Co. quietly opened up their new location earlier this week, just a block away from our office here in Seattle's Ballard neighborhood. Situated in the newly remodeled, and now urban industrial chic, old Kolstrand building on Ballard Ave, the shop combines a bike shop with coffee (and a GB/5):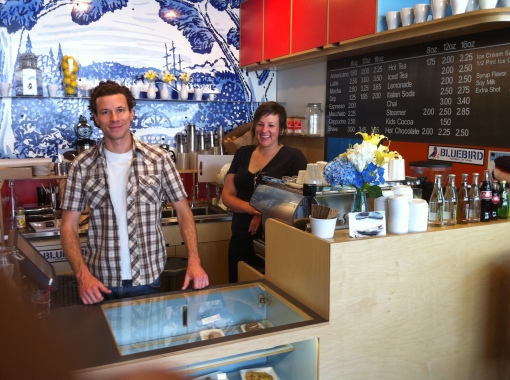 Serving Lighthouse coffee, the baristas seem to have a blast every time we visit. They also carry special macaroons and Bluebird ice cream (and ice cream sandwiches!).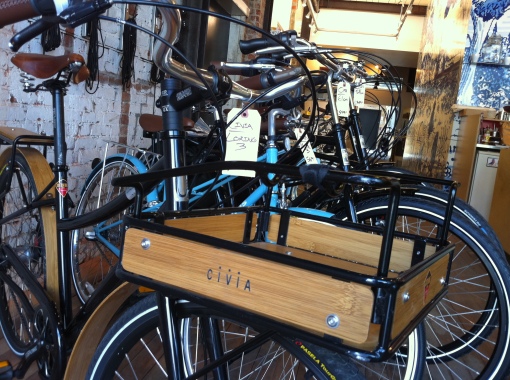 If you're not familiar with the Dutch Bike Co., they retail some very nice urban/Euro city bikes such as:
Workcycles
Bakfiets
Linus
Civia
And by "city" bike, I don't mean NYC "city" bike, which is another name for mass produced, beat up mountain bikes used mostly for delivering food: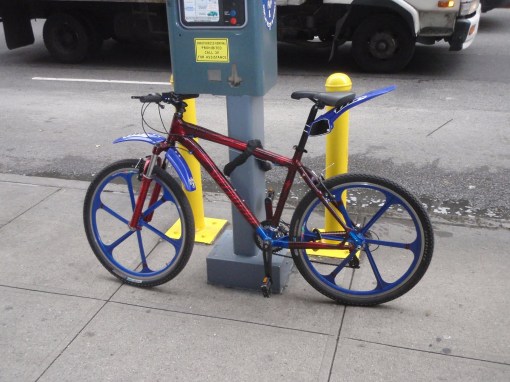 But rather this:
The saddle tilt in this picture is quite disturbing, actually.