Summer is about grilling grotesque amount of meats with disproportionally unhealthy amount of vegetables, mostly for color contrast. I think our friends at La Marzocco Italy has our company grill here easily beat, hands down.
La Marzocco Italy calls Scarperia (just 5 min away from downtown Florence) home, which is nice because not only do they have a huge patio for company BBQ, they also have a nice view of Ferrari's test race track.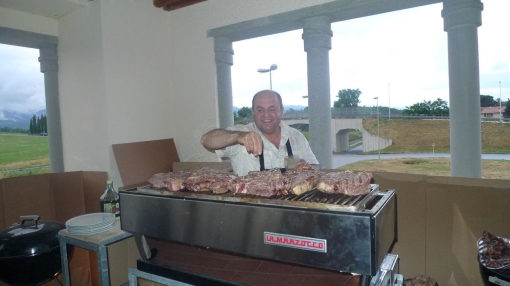 Yes, Tuscans do love meat.