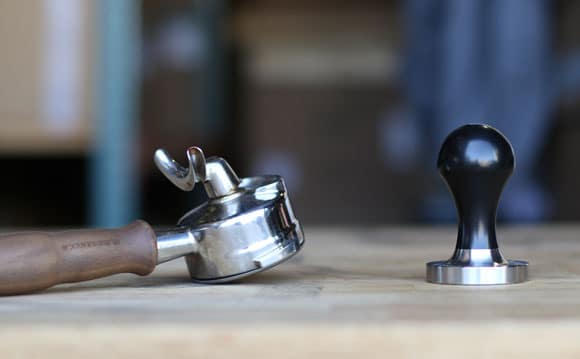 Earlier this week, we announced a new event series, which will take place in Columbus, Ohio on November 15 and in Detroit, MI on November 17.
Today, we're excited to share a little bit more about the format for these events.
We're also thrilled to announce that we will be partnering with our friends at Cafe Imports in both Columbus and Detroit.
We've put together a program that will enable people to come-and-go as they please, joining for the portions of the events that interest them the most.

Morning & Early Afternoon – before 3pm
During the day, La Marzocco Home will be offering hands-on demonstrations, open house time, and barista basics classes for people who want to learn more about how to make great espresso at home. They'll be sharing more about their agenda and the classes offered in the coming weeks.
Sign up for Espresso Basics Class – Columbus
Sign up for Espresso Basics Class – Detroit
Afternoon (3:00-6:00)
In the mid-afternoon, we'll get started with presentations. Presentations will begin at 3:00 and conclude at 6:00, with six speakers presenting in each city. Our earlier blog post talked a bit about the format for these presentation.
If you have an idea and would like to apply to be a presenter, please tell us more about it in this application form.
Throughout the afternoon, Cafe Imports will be providing tastings of some of their fresh crop coffees, so make sure to stop by to see what's new from their offerings.
Evening (6:00-7:30)
As the presentations wind down, we'll be offering bites and beer for people to enjoy as we transition to live recorded sessions of the Café Imports Opposites Extract podcast. If you're not already familiar with it, Opposites Extract is a weekly show featuring some of the brightest lights in the specialty coffee, aimed to raise different perspectives about various topics in the industry — but without raising blood pressures. The podcast follows a debate-club style format, with sides (pro/con) assigned by random coin toss, and co-hosts Joe Marrocco and Meister from Café Imports take turns facing off against a different guest debater each week. Like all great debates, the episodes don't end with a win or loss, but hopefully with the continuation of a fresh and open-minded conversation. You won't want to miss this live edition.
Later (7:30-9:00)
Stick around for the closing event – a BYOV (bring your own vessel) latte art battle to close the day. If you'd like to participate, be sure to bring along a vessel into which you will pour your latte art. There is only one rule: the vessel cannot be something you would normally eat or drink out of. So, no coffee cups, cereal bowls, etc. Prizes will be awarded for the top three finishers and/or whomever brings the most creative vessel!
To summarize, the schedule for each event will be as follows:
Daytime: La Marzocco Home classes and demonstrations
3:00-6:00 PM Presentations
3:00-6:00 PM Cafe Imports Fresh Crop Tastings
6:00-6:30 PM Happy (Half) Hour, with bites & beer
6:30-7:30 PM Opposites Extract Live
7:30-9:00 PM BYOV Latte Art Battle
Make sure you register to join us; there is no cost to attend, but space is limited.
For those considering joining us from areas outside of Columbus and Detroit, we are working to set up a group rate at hotels in the area. When we have more information on lodging, we will post it here, and on the Eventbrite registration pages linked below.
Columbus, Ohio – November 15, 2016
REGISTER HERE
The Vue
95 Liberty Street
Columbus, OH 43215
Hotel details: Fairfield Inn & Suites (near OSU campus) @ $137 per night. Deadline for booking is 10/31.
Detroit, MI – November 17, 2016
REGISTER HERE
Ladder 4 Detroit
3396 Vinewood
Detroit, MI 48208
Hotel details: Double Tree Suites. Deadline for special rate is now closed.