Intelligentsia Coffee recently reopened their Venice cafe and it is a stunner.
The newly remodeled space is as beautiful and light-filled as ever, newly equipped with a whole new suite of gear designed for efficient, ergonomic barista workflow and speedy customer service.
We caught up with Bailey Manson, Innovation Manager at Intelligentsia, for the details on opening this new location and how they chose their equipment lineup.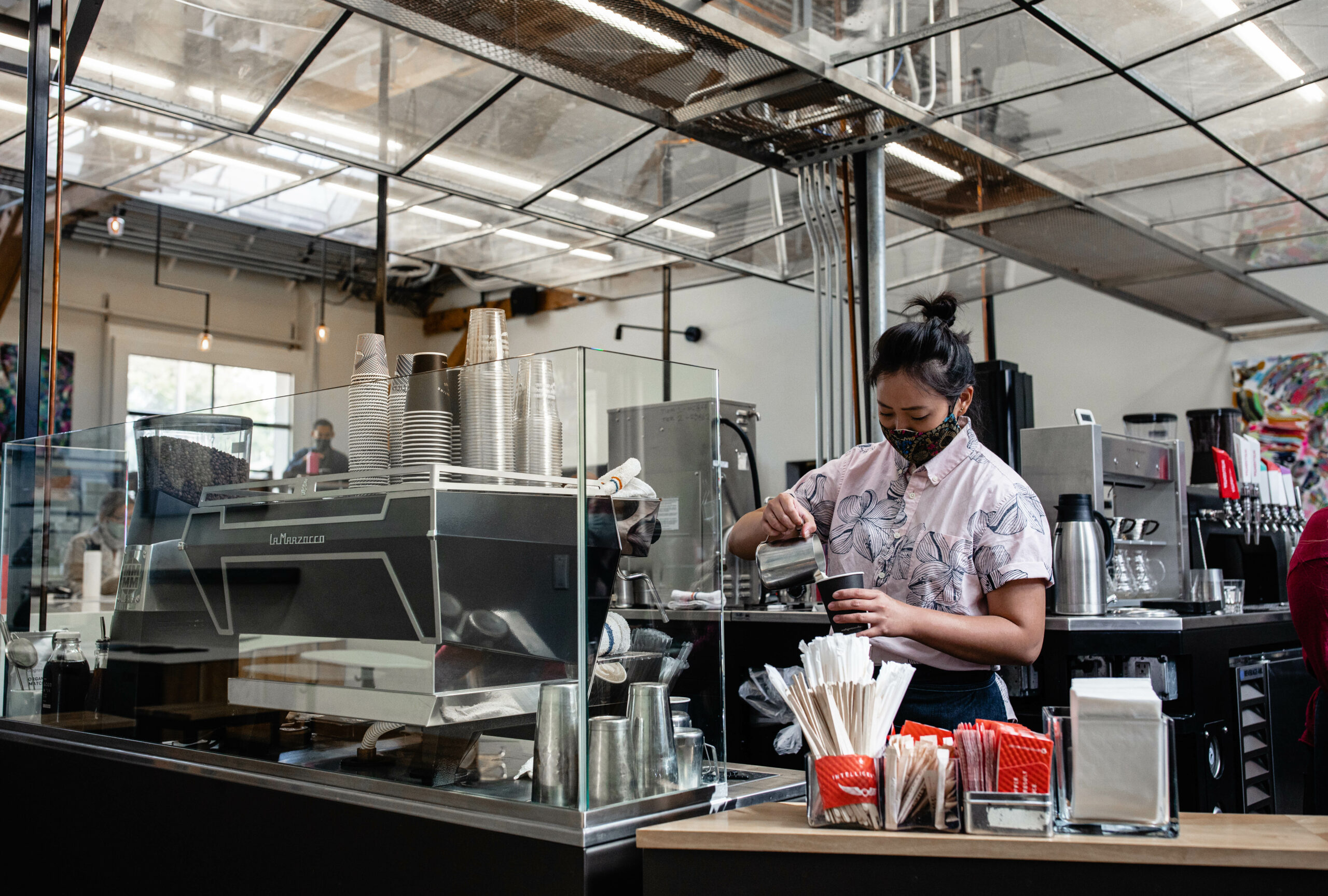 LOCATION: 1331 Abbot Kinney Blvd, Venice, CA 90291
HOURS: 8am-2pm daily.
COVID Safety: We are practicing social distancing and proper COVID safety precautions. We are still operating on a pick up and takeaway only service model.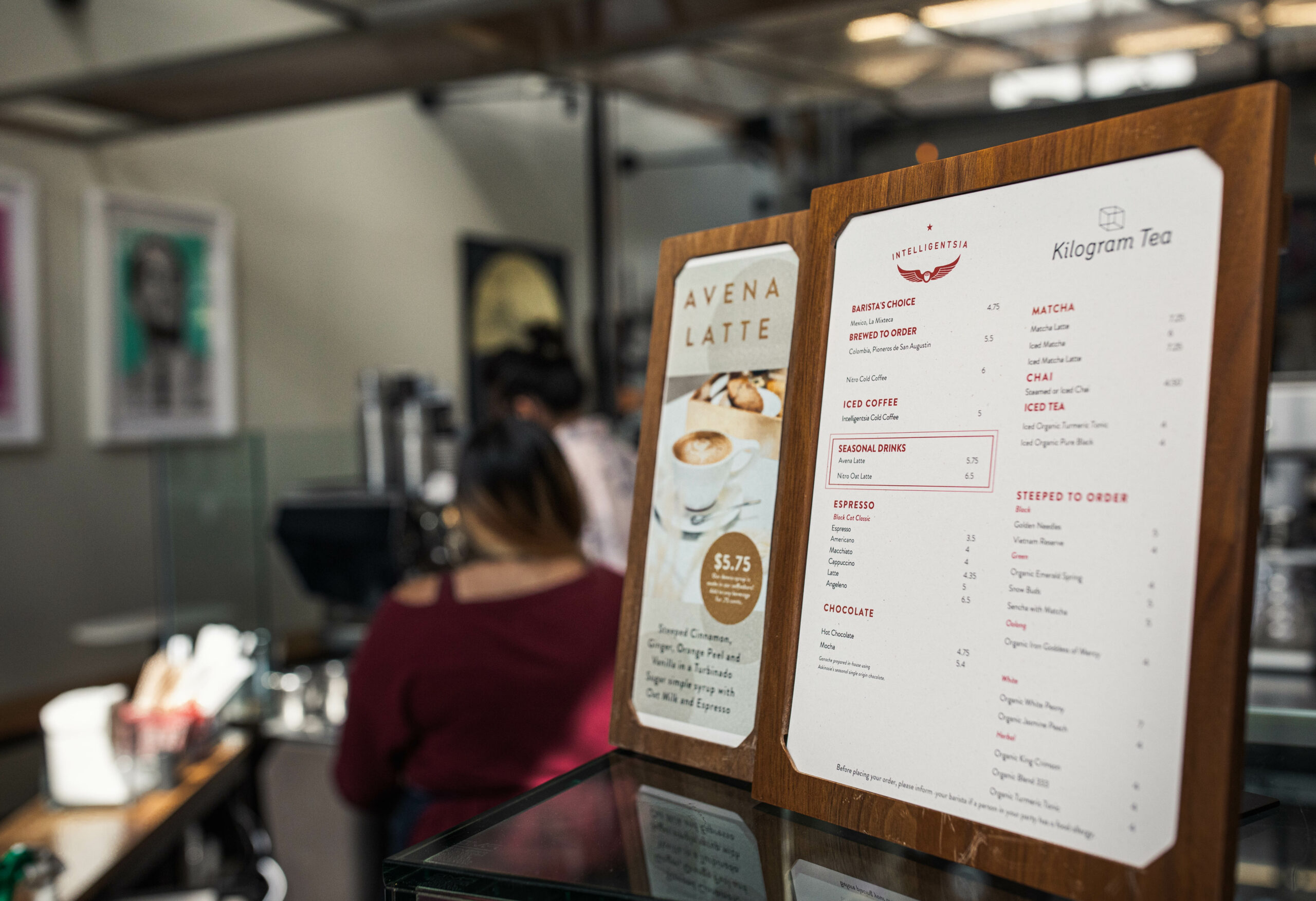 MENU: Alongside all of our standard espresso drinks and coffee offerings we have introduced a draft system which offers cold coffee, nitro cold coffee, iced latte, nitro iced latte, iced matcha latte, iced/hot chais, a rotating cold brew tea, a rotating cold brew herbal tea, and water. Daily rotating assortment of Sugarbloom pastries.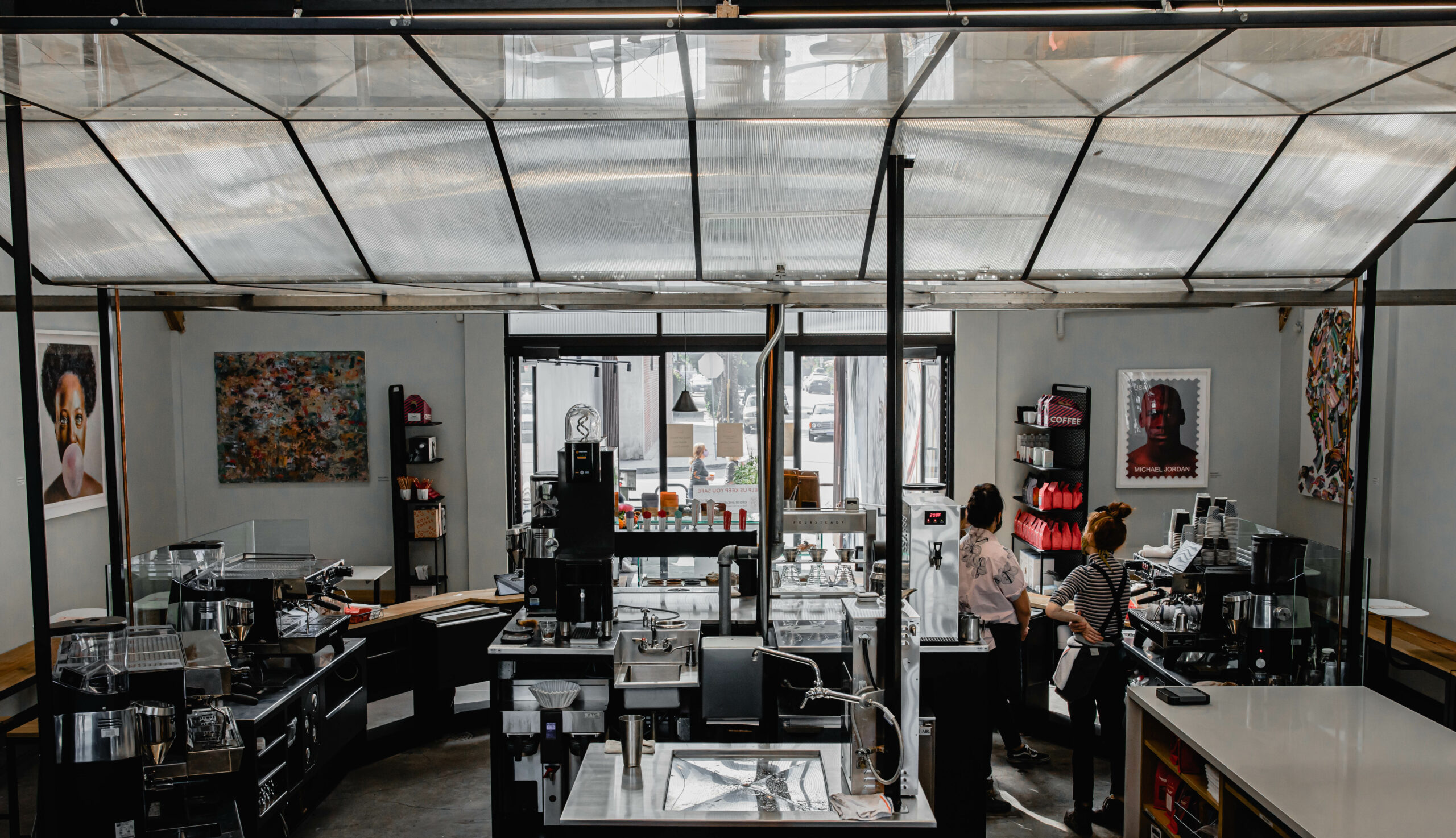 BATCH BREWING – The batch brewer we are using is the Cyclops Ground Control brewer from Voga Coffee. Quite simply, this brewer just has the ability to extract more from the coffee than any other brewer we've used or heard of. We're serving coffees extracted over 24% that are being optimally actualized in a way we just haven't experienced with other brewers.
POUR OVERS – Our pour overs are being poured by a Poursteady. We've been gradually incorporating Poursteadys into our coffeebars over the last few years. At bare minimum we get coffee as good as our hand poured brews and most of the time we're getting coffee that's better. Our other drinks get to our guests quicker because of the Poursteady.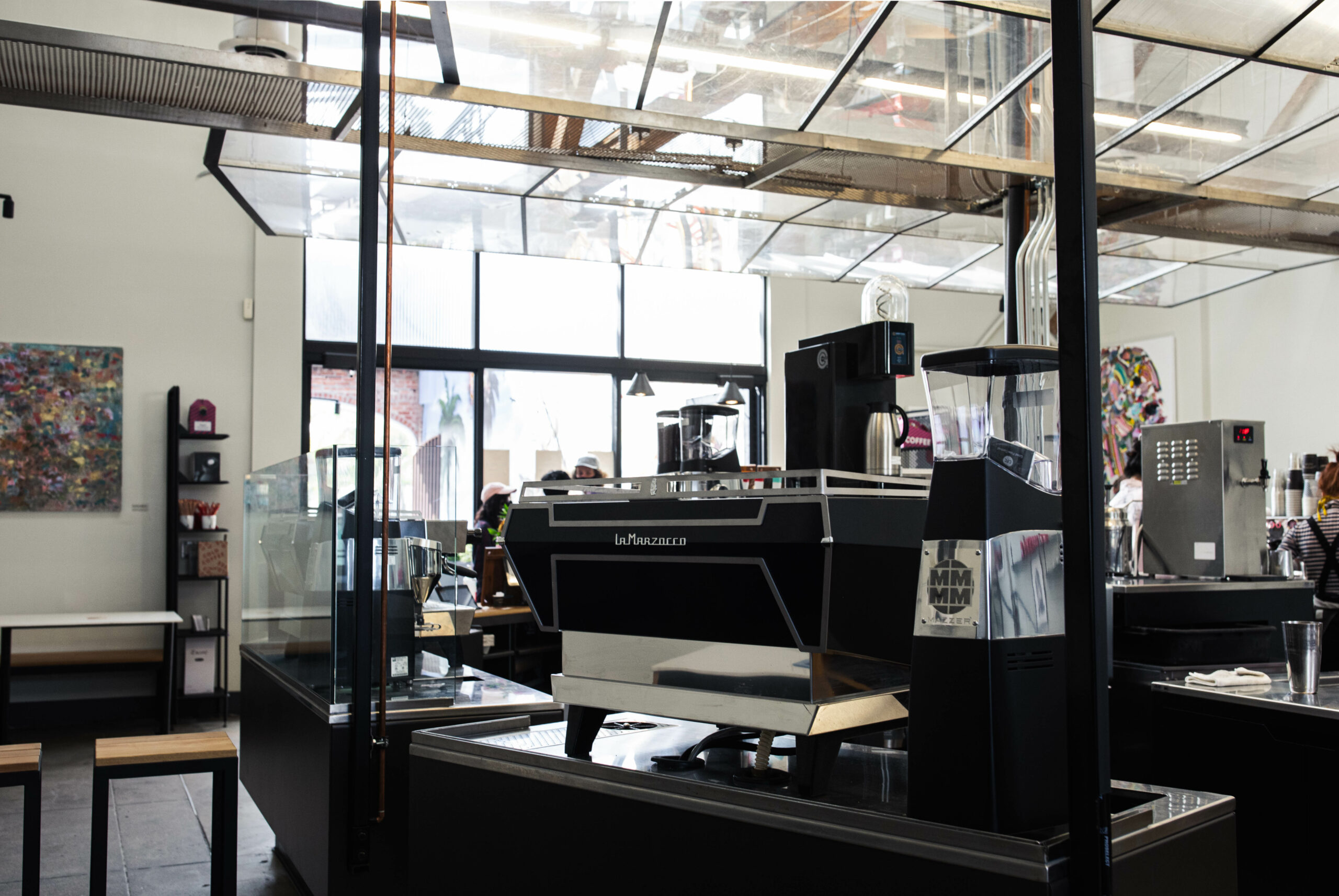 ESPRESSO GRINDER – We've recently switched our preferred espresso grinder of choice from the Robur-E to the Kold-S. Mazzer grinders are indestructible and therefore extremely reliable. The Kold-S has an improved user interface. It is very easy to adjust the grind setting and it also holds that grind setting very consistently. There is essentially no more need to chase our grind setting throughout the shift. Baristas love it.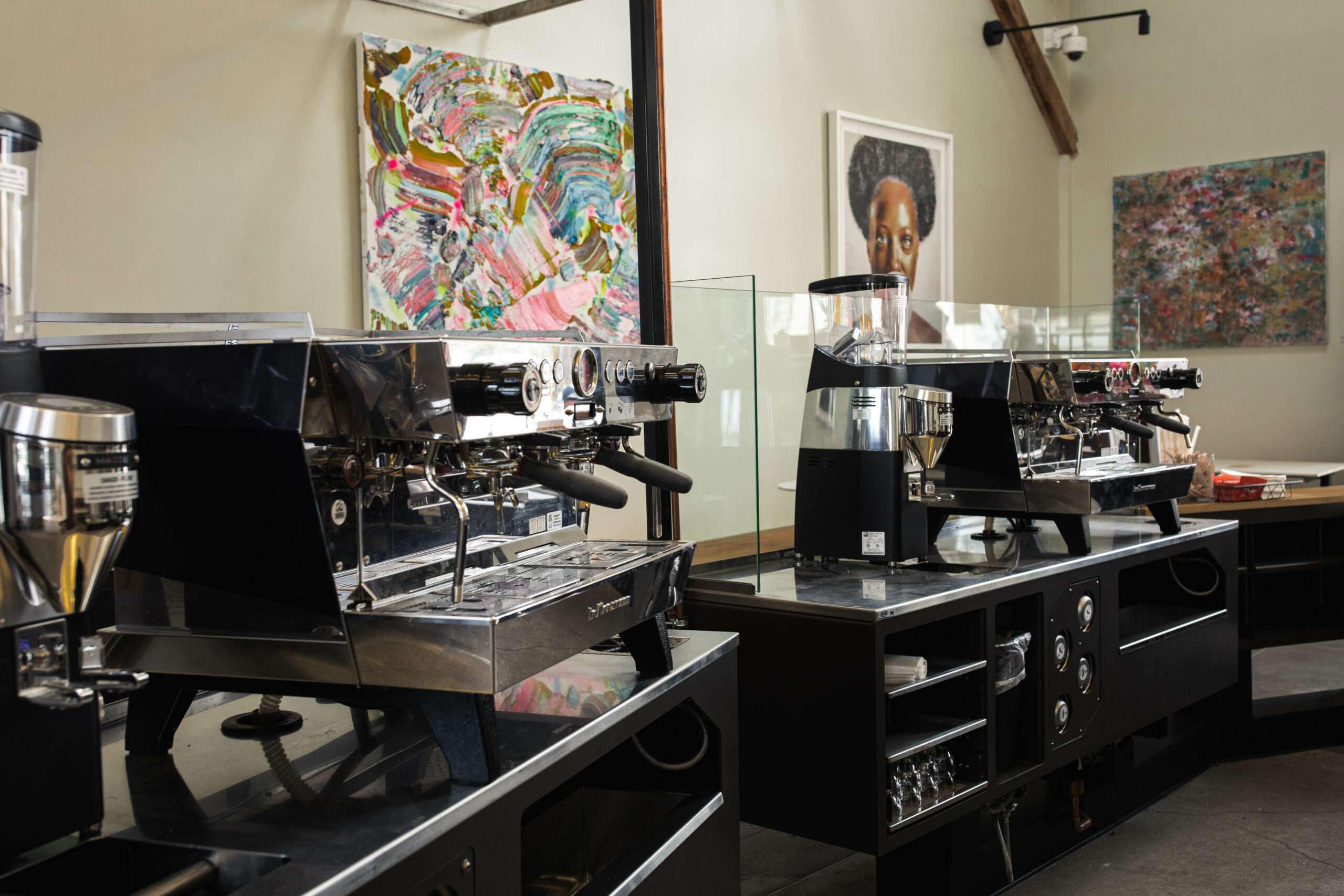 LAST BUT NOT LEAST – KB90 was a very easy choice for us. This is the 3rd time we've installed these at an Intelligentsia since it became our new default machine. To choose straight-in portafilters is to choose the well being of the barista's body. On top of that ergonomic feature it is extremely consistent and reliable. We use the machines in mass mode. We also love the double wall steam wands. Venice baristas have always used double wall steam wands and they are very happy to still have those. Venice going from the fully manual machines without even a built in timer to KB90s in mass mode is a total overhaul to the physical and mental demand on the baristas. Every aspect of making espresso is improved.