The cherry trees are blooming and sunnier days are ahead: that must mean it's just about time for SCA Expo, this year back in the PNW!
Our whole team is excited to spend a few days back in Portland next month celebrating this industry and reconnecting with each other. We have a packed schedule and hope to see you in, around, and off the show floor throughout the weekend.
This year, our booth presence is designed to explore the Accademia del Caffè Espresso, a cultural hub and La Marzocco museum in the hills above Florence focused on understanding and promoting espresso coffee.
Accademia occupies the historical La Marzocco factory, where our company produced machines between 1961 and 2009. Over the course of several years, the space was renovated and reimagined as a space that could help us remember and celebrate our heritage while looking to and supporting a sustainable future, reopening in 2019.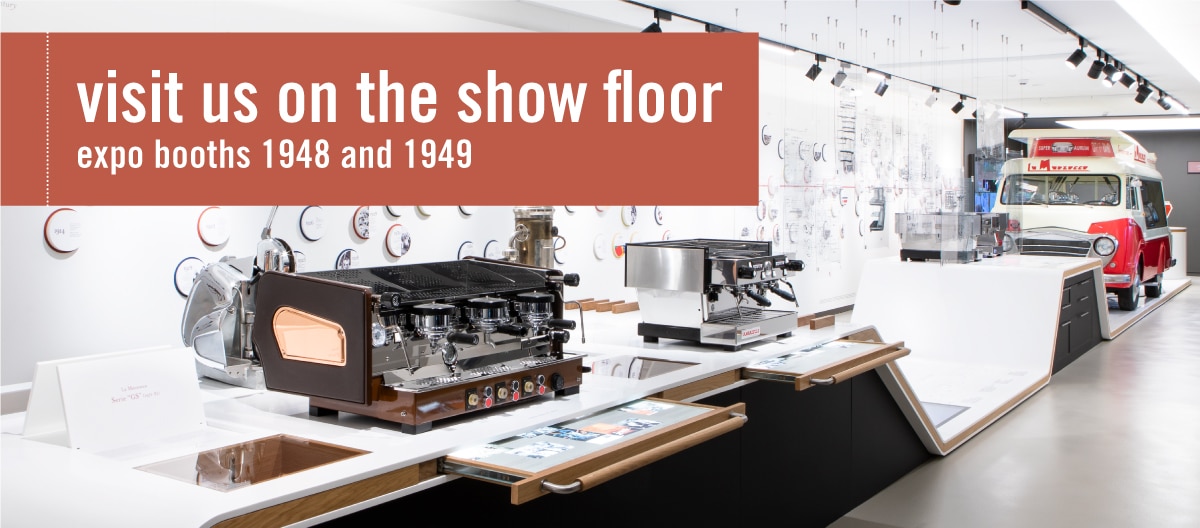 At Our Booths: #1948 and #1949
In booth #1948, you'll experience a slice of Accademia with special machines from our artisans at Officine Fratelli Bambi. Our lead designer, Stefano Della Pietra, will be in attendance to share his experience developing these one-of-a-kind, bespoke espresso machines.
The Officine also takes signature La Marzocco machines and remakes them in limited run editions, each made completely by hand in the lower level of Accademia, such as the PB Comet we had in our booth last year (pictured below). We'll have an incredible bespoke machine on display in our booth – we can't wait for you to see it!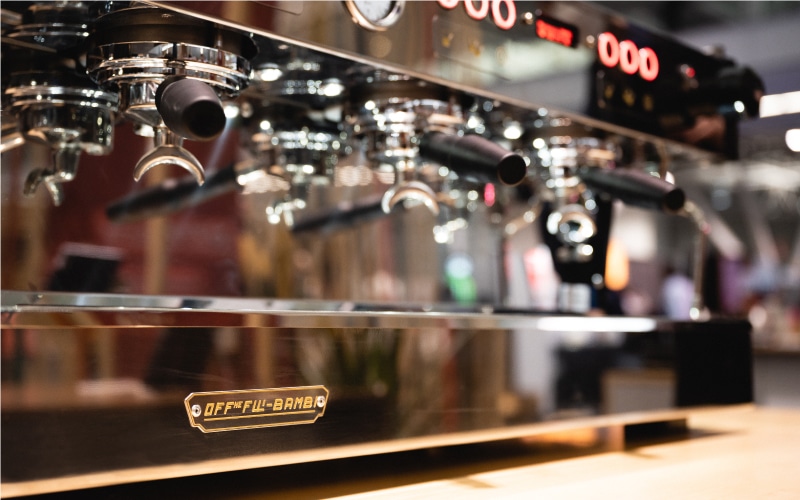 Across the aisle, our main booth #1949 will be where you can get hands-on with our equipment and enjoy a coffee break in our seating area. In this booth, we'll have a Linea Classic S, GB5 S, Linea PB, KB90, and Modbar AV, as well as our automatic milk steamer Wally Milk. For grinders, we'll have Mazzer grinders and a La Marzocco Swift Classic.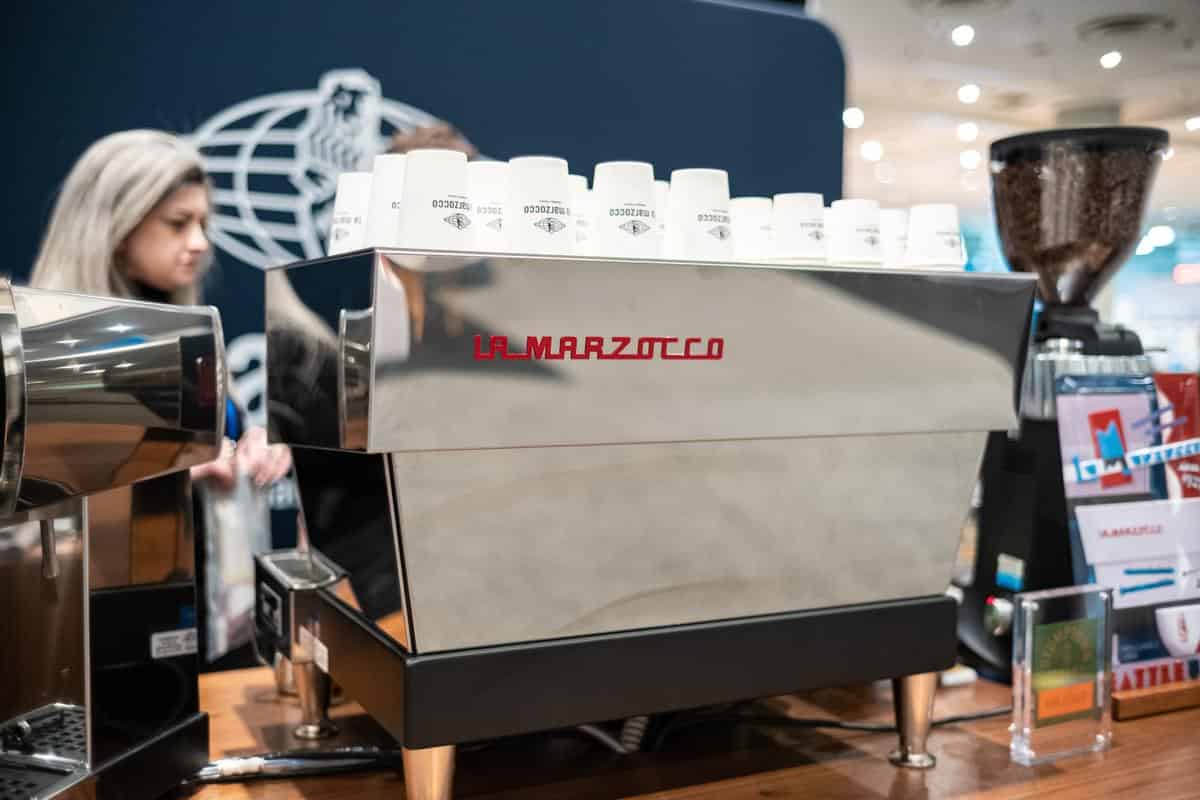 True Artisan Cafe: A Constellation of Taste
This year, we're popping up in the Convention Center lobby (near the entrance to competitions) with our True Artisan Cafe, featuring roasters from around the country and the world.
We will be highlighting more than 40 roasters over the course of 3 days at the show, with the cafe open from 9am-5:30pm on Friday and Saturday and 10am to 3:30pm on Sunday. This space is also right on the way to the Lecture rooms, making it a great place to stop for a coffee break during the show.
Stay tuned for the complete schedule, which we will share leading up the show.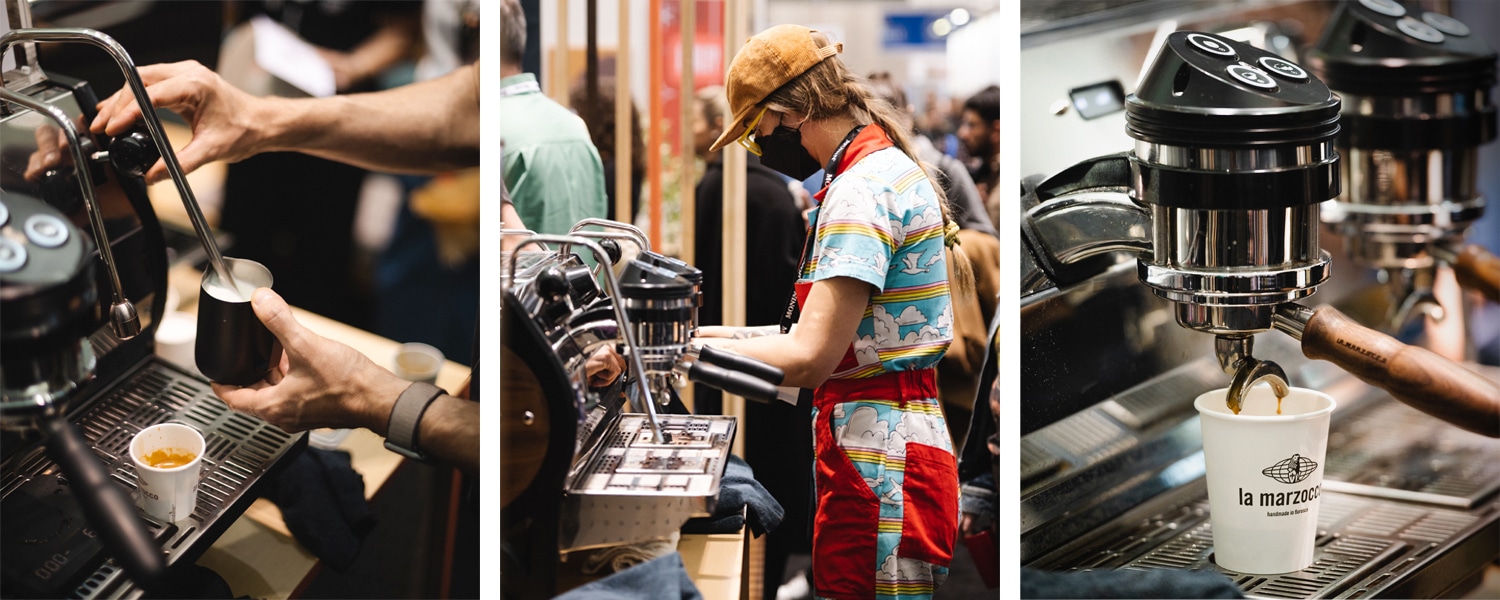 At Revolution Hall: 2023: An Espresso Odyssey
We're bringing back our Expo party on Saturday night with "2023: An Espresso Odyssey." Join us from 8pm on at Revolution Hall for a night of celebration, great music and space-themed surprises. A former high school that is now a fully renovated concert venue, Revolution Hall has plenty of space to spread out and enjoy the evening.
Food and drink will be available – you'll get 3 drink tickets and one food ticket at the door that can be used at the bar inside (18+ are welcome, with wristbands provided at the door). The party is open to all, just show the party poster below on your phone at the door or pick up a paper flyer at the booth. Bring your friends and plan to come early in case we hit capacity!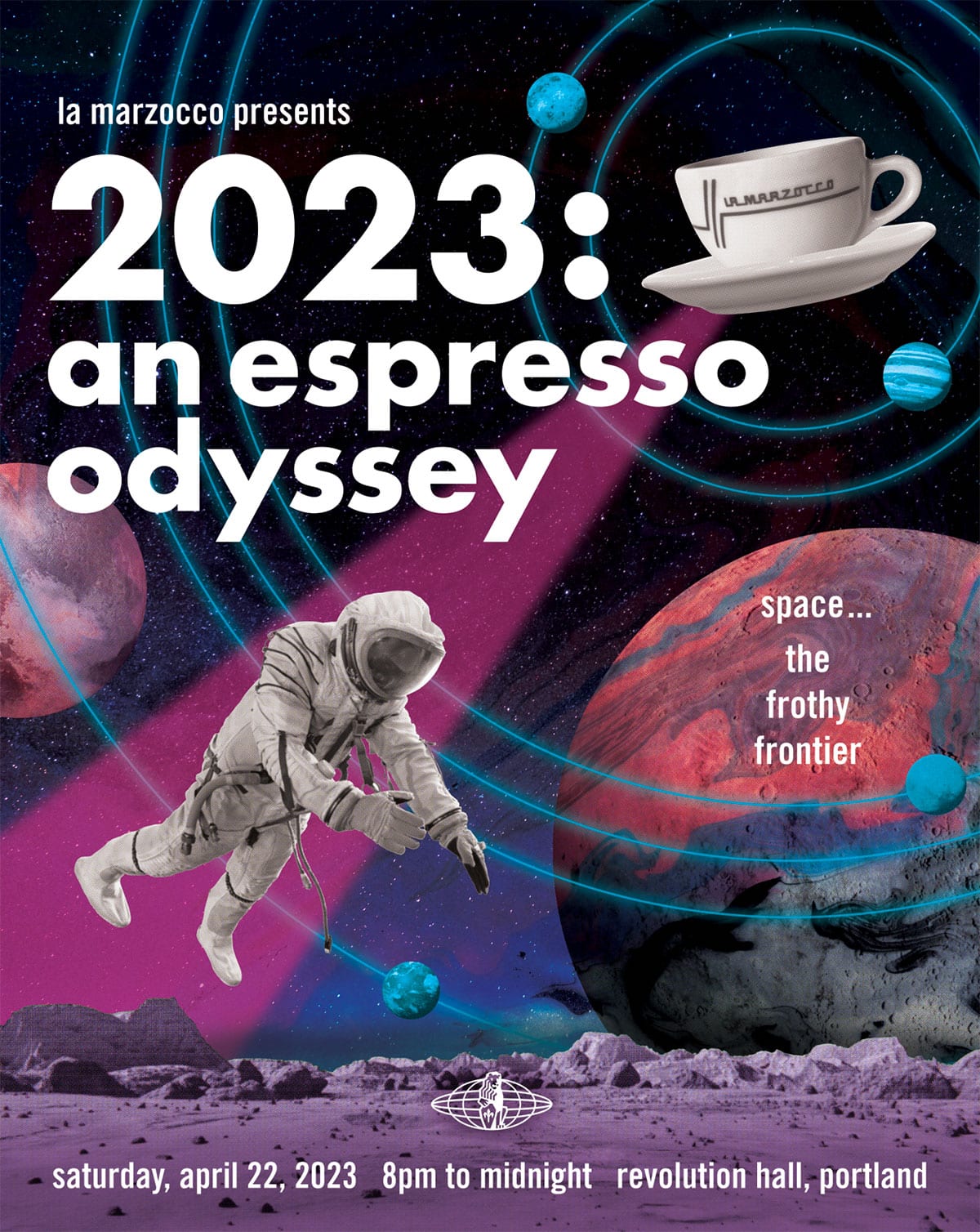 We look forward to connecting with you in Portland. If there is a specific question you have or a person you'd like to talk with, send us an email at info.usa@lamarzocco.com and we can set up an appointment. Travel safe and see you soon!