Happy New Year! We are so grateful to everyone who visited our Cafe in 2017 and we're excited about what's ahead – lots of delicious coffee, inspiring events and building a stronger local community. If you haven't yet, please sign up for our La Marzocco Cafe Locals Newsletter. It is our new way of sharing news about the Cafe including invite-only events, special offers for our local guests and information on unique menu items.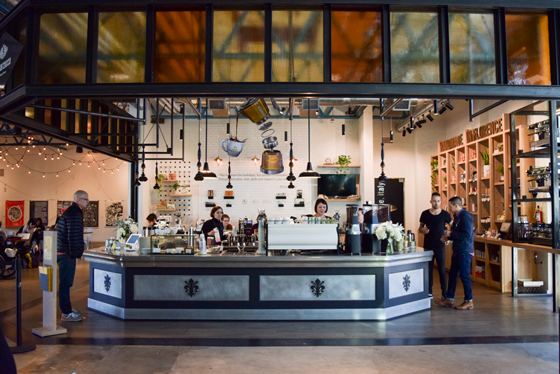 Before we introduce our first Roaster in Residence of the year, we'd like to send a heartfelt thanks to our Seattle neighbors and friends at Caffè Umbria. Throughout December we have enjoyed their classic Italian menu and decadent specialty drinks. Every detail of their Residence – from Italian movie nights to weekly themed coffee tastings – has been planned and implemented with care and much pride and we are so grateful. Thanks to everyone at Caffè Umbria who had a hand in the process. We especially want to thank Marie Franklin for her countless hours and organization, and both Marie and Antonio Madeddu for training our staff, being present for set up and hosting events. We truly appreciate all your effort!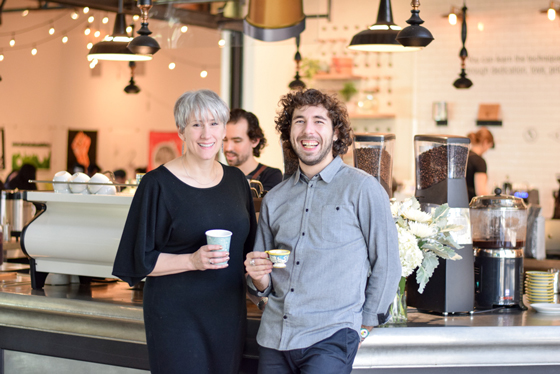 On Tuesday, January 9, Kickapoo Coffee Roasters from Viroqua, Wisconsin will begin serving their menu at the Cafe. Already, we have been delighted by the coffee samples that Kickapoo has sent for our team to taste. From Kickapoo:
"From our inception, Kickapoo Coffee has been driven by a twin-focus: great tasting coffee and fairness to farmers. That dual passion stems directly from our co-owners – Caleb Nicholes, whose background in boutique wines and the culinary arts translated well to the world of specialty coffee; and TJ Semanchin, whose studies in sustainable development throughout Latin America led him to a life in coffee. At our core, we are committed to making coffee better and making it better for all parties involved."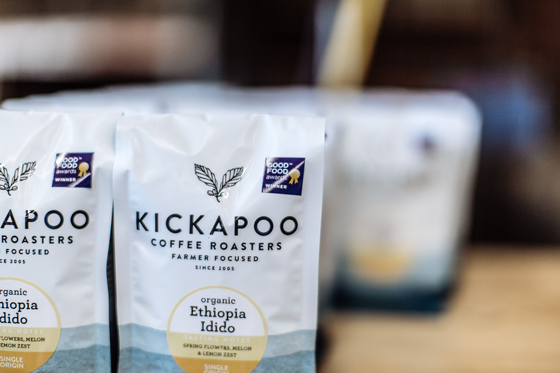 In 2017, Kickapoo launched their "Raise the Bar" campaign by raising their guaranteed minimum price (paid to coffee farmers) to an unprecedented $2.75/lb of coffee (FOB). Join us on Friday, January 19 at 7 PM as TJ Semanchin, Co-owner of Kickapoo Coffee, along with several panelists discuss the impact of coffee on small farmers, touching on topics like fair-trade, direct trade, minimum pricing, importing practices, etc. TJ will speak about Kickapoo's minimum pricing policy which according to Kickapoo is currently the highest published minimum price in the industry. Please RSVP to this event by heading to our events calendar.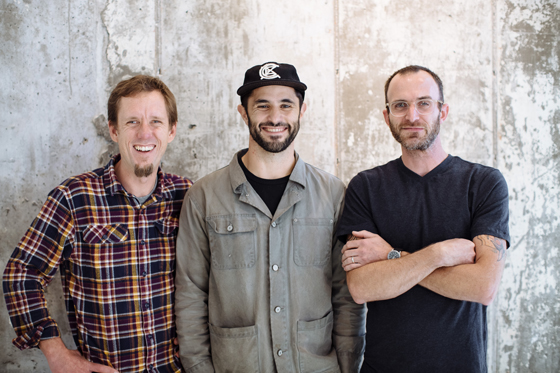 Not to miss on Kickapoo's menu will be three Coffee Sets. Each Set offers two 7 oz cups of pour over coffee that have been chosen to highlight differences in the coffees based on Microclimate, Variety and Processing. For example, guests will have the opportunity to taste Berundi Nemba processed in two different ways, side-by-side: washed and natural. A suggested pastry pairing will accompany each Set as an additional option.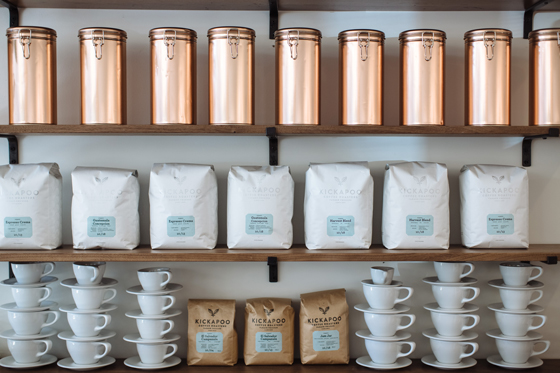 Kickapoo has collaborated with The London Plane to offer six pastries and toast selections exclusively for their Residence. We can't wait to try the Meyer Lemon Tartlet with Jasmine Green Tea Meringue or the Apple Butter Toast with Prosciutto, Sage and Uplands Cheese Pleasant Ridge Reserve – a Gruyere-like cheese being brought in from an award-winning 300 acre farm in southwest Wisconsin!
Cheers to a wonderful year ahead with lots of great coffee! We will continue to serve Caffè Umbria's menu through Monday, January 8 and Kickapoo Coffee's menu will begin Tuesday, January 9.