Yesterday, we, La Marzocco, pledged $750,000 to the University of California, Davis to help fund a new Coffee Center building and to further coffee science research efforts at the university.
The first-of-its-kind Coffee Center is a nexus for faculty, students and visiting scholars from both industry and academia to explore fundamental and applied scientific research questions about coffee. The center's dedicated physical infrastructure and laboratories will allow researchers to investigate a host of post-harvest research topics under carefully controlled and measured conditions to facilitate discoveries and innovations similar to those that have advanced the wine and beer industries.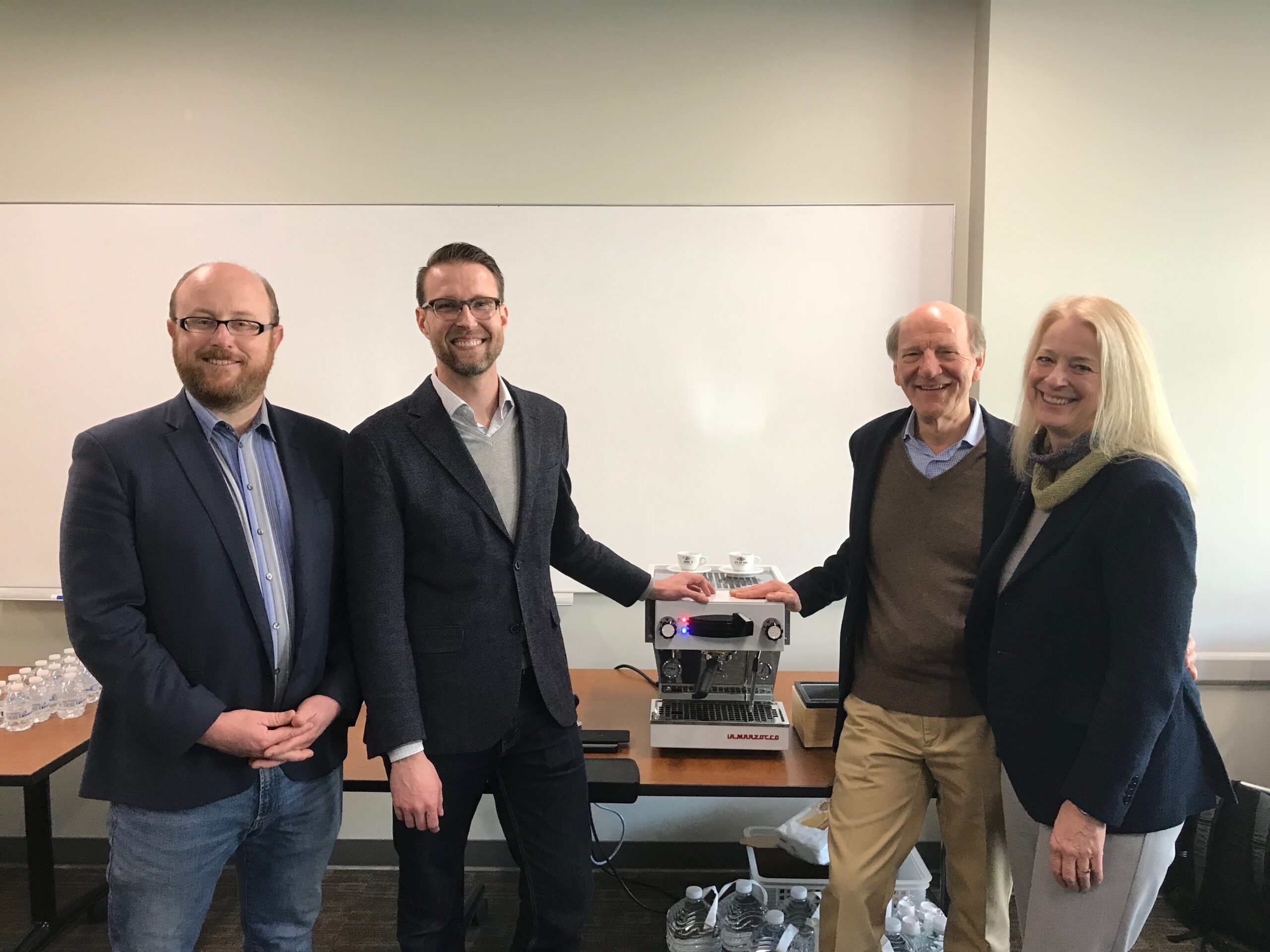 "The science underlying the creation of high-quality espressos is notoriously complicated because of the interplay between fluid flow and extraction under high pressure and high-temperature conditions," says William Ristenpart, professor of chemical engineering at UC Davis and director of the Coffee Center. "La Marzocco has decades of experience in espresso, so we are very excited to work with them to both advance the state of espresso science and to develop curricula focused on teaching the next generation of coffee science professionals."
The partnership with UC Davis provides our global company with a groundbreaking opportunity to take part in dedicated coffee research in an academic environment. With the world's changing climate, an industry-wide push for sustainable best practices, and the ever-growing demand for high-quality coffee, the need for coffee-educated talent and associated academic research has never been greater.
"The forward motion of the coffee industry has always been the core of our mission at La Marzocco," shares Kent Bakke, International CEO, La Marzocco. "We believe the Coffee Center at UC Davis represents a renewed focus on understanding the science behind coffee that will lead us to better practices for growers, importers, roasters and cafes. Our international team is expanding our research and educational initiatives and we hope UC Davis can be a partner in this effort."
The La Marzocco Brewing and Espresso Laboratory will be the cornerstone of the university's research and teaching efforts on brewing and espresso. La Marzocco will also provide state-of-the-art espresso machines for the laboratory.
UC Davis will renovate an existing 6,000 square-foot facility to serve as a hub for coffee research and education. In addition to the La Marzocco Brewing and Espresso Laboratory, the Coffee Center building will include a pilot roastery, a green bean storage laboratory, a sensory and cupping laboratory, an advanced chemical analytical laboratory, a classroom and an outdoor event space.
About UC Davis Coffee Center
The UC Davis Coffee Center is the first multidisciplinary university research center in the world devoted to addressing the broad needs of the coffee industry through a holistic approach to coffee science and education. With support from its many partners, the UC Davis Coffee Center will help to raise the global standards for coffee by applying a rigorous academic framework to coffee research. The center builds upon the university's existing Coffee Lab, a 1,200 square-foot laboratory where students explore engineering principles through roasting and brewing coffee. For more information on the UC Davis Coffee Center, visit www.coffeecenter.ucdavis.edu