With just a week left in their residence at the La Marzocco Cafe, we want to thank Austin-based Cuvée Coffee for bringing a taste of their city to Seattle. Their launch party was a hot ticket – not surprisingly so – as both Aaron Franklin and Renee Erickson were serving up delightful bites under the same roof! Also a hot ticket? Cuvée's canned Nitro Cold Brew, which has completely sold out! Guests can still enjoy their Cold Brew however – on tap – through June 11.
Thank you to everyone at Cuvée Coffee who worked so hard to make this residence happen. Special thanks to Cuvée's Owner, Mike McKim for creating the opportunity, and to Kym Good, Director of Marketing, for her countless hours and work that made it all happen. We are so grateful and have had so much fun serving your coffee!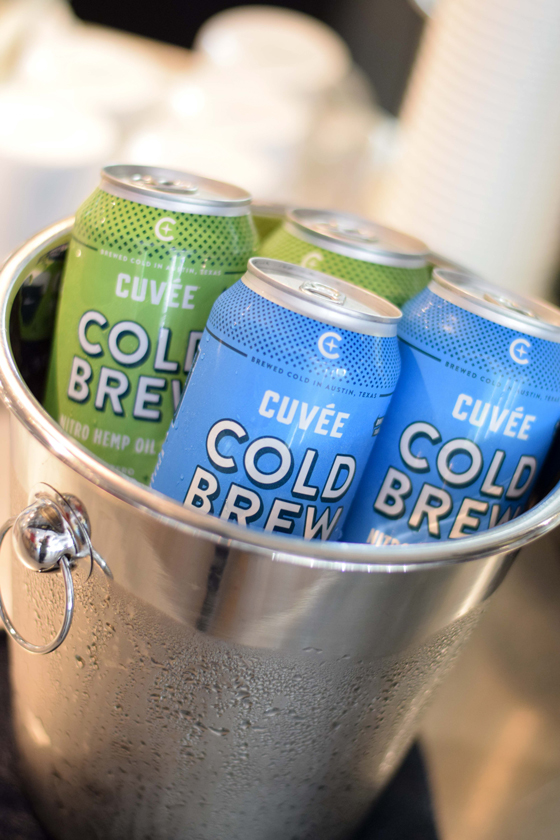 On Tuesday, June 12 we are thrilled to be welcoming Sweet Bloom Coffee Roasters from Lakewood, Colorado as our next Roaster in Residence.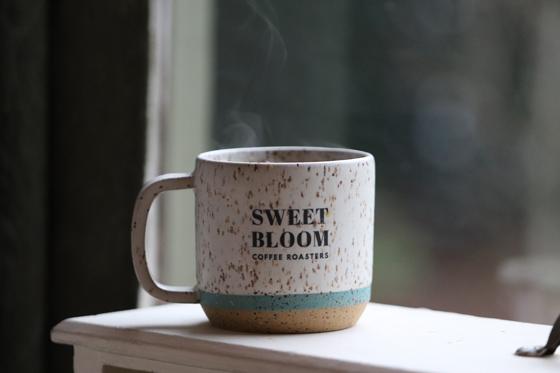 In 2013, after ten years in the specialty coffee industry, Andy Sprenger founded Sweet Bloom out of a love for beautiful coffee and a desire to share it with others. As a two-time US Brewers Cup Champion, Runner-up in the World Brewers Cup Championship, 2013 US Aeropress Champion, and Runner-up in the 2014 US Cup Tasters Championship it's fair to say he brings a wealth of knowledge to the industry.
Andy has built a team of coffee professionals who care deeply for their craft, their team members, coffee producers and all those who buy, sell and drink Sweet Bloom Coffee. They continue to build on a vision that strives to connect coffee producers with end-consumers in meaningful ways. One way they do this is by regularly inviting coffee producers to come to the United States to give them the opportunity to share their stories with Sweet Bloom's retail and wholesale customers.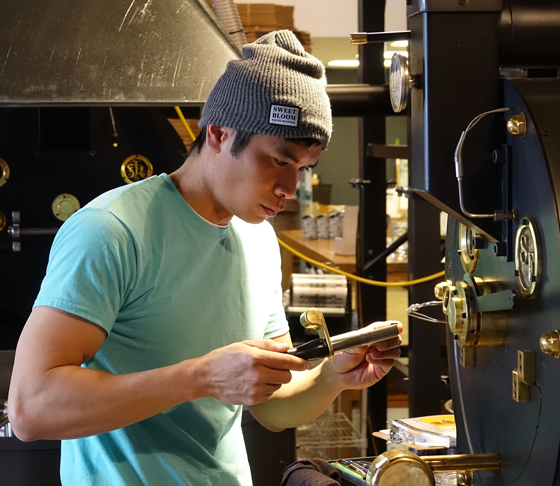 Menu Highlights
Sweet Bloom's menu will offer a handful of their beautiful single origin coffees that will be available to order as both espresso and pour over. Included in this single origin menu is a Gesha Village Lot 96 from Ethiopia with delicate notes of lavender, mango and honey. Their Hometown Blend, which boasts flavors of cacao nibs, praline and blackberry will be used for all espresso-based drinks. We recommend ordering the One & One for an opportunity to try it with steamed milk and as a straight shot of espresso, side-by-side. Specials will include Sweet Bloom's Nitro Cold Brew, house-made Lemon-Basil Iced Tea, and a summertime favorite – Affogatos made with Molly Moon's Sweet Cream Ice Cream. A selection of teas from Spirit Tea will also be available. We're eager to try the Nitro Rosella Herbal Infusion – a hibiscus, lemongrass and licorice root blend brewed cold and infused with nitro – a refreshing, sweet and tart tribute to summer! Finally, we will have General Porpoise doughnuts every Monday during Sweet Bloom's residence. Come early, the vanilla custard and chocolate marshmallow filled doughnuts will not last long!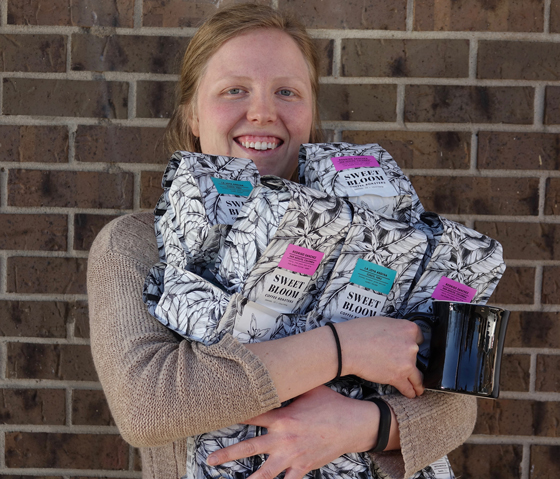 Engage with Sweet Bloom
Sweet Bloom will be launching their residence with an Ice Cream Social where guests will be served Sweet Bloom Affogatos, Hard Root Beer Floats, or Beer Floats from Seattle's Hale's Ales. This is a ticketed event and guests must be signed up for our La Marzocco Cafe Locals Newsletter to receive an invite.
Miguel Vicuna, Head of Training and Education at Sweet Bloom, will be hosting two Espresso Exploration classes on Wednesday, June 13. Part of the class will be exploring what Sweet Bloom coffees have to offer as espresso and how each is impacted by different ratios of espresso and milk. As a World Barista Championship Head Judge, Miguel will also give an overview of what judges look for on a world level when it comes to espresso. Classes cost $35.00 per person. For more information and to purchase tickets, head here.
Then on June 22, Andy Sprenger will be hosting our weekly Friday Coffee Tasting at 10 AM along with Edwin Martinez, CEO of Onyx. Guests will have the opportunity to cup multiple coffees that Edwin has helped to produce and import from Guatemala. This event is free and open to all.
For a listing of all public events, check our Facebook event page often.
From Sweet Bloom
"All coffee begins with a bloom: an elegant, fragrant white flower. Exceptional coffee, freshly roasted and ground, blooms again when infused with hot water – equally fragrant and even more complex. We care deeply about everything in between these two blooms, from the producers to precision roasting. Our passion for this craft ensures the end result – what's in your cup – is as beautiful as its beginning."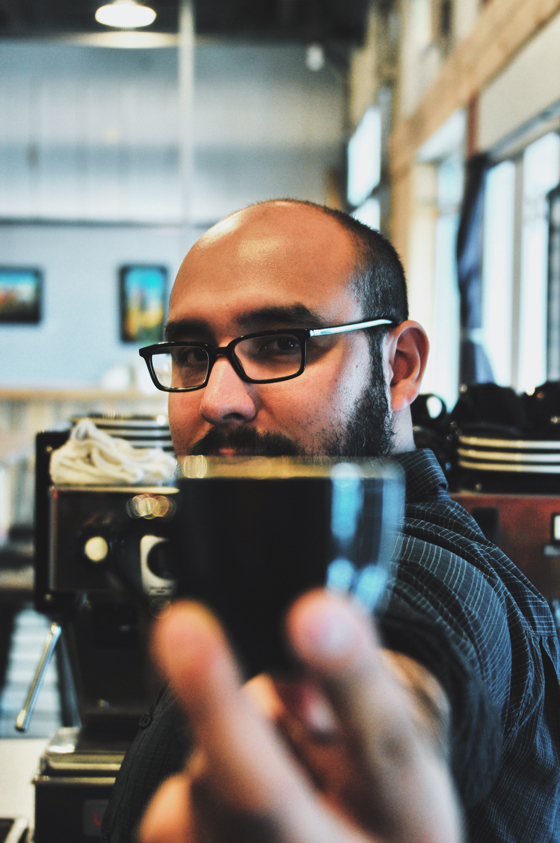 We can't wait to begin serving Sweet Bloom's menu on Tuesday, June 12!