If the espresso machine is the heart of the cafe, the staff is its soul. We want to celebrate that pairing and take a deeper look at what makes some of our favorite cafes around the country what they are. Introducing Cafe Stories—an interview series that highlights cafes across the United States and showcases their uniqueness.
To kick things off, we're taking a look at Bay Area staple Equator Coffee & Teas. We sat down with Director of Retail Devorah Fralach to learn a little bit more about their most recent cafe in the Mid-Market area of San Francisco.
What made you want to open a cafe?
Equator loves opening cafes so that neighborhoods can get to know us better. As a mostly wholesale roastery cafes are how we directly interface with the end consumer of our coffee. Having cafes lets us truly tell our coffees stories. It also keeps us in touch with what our customers want.
How would you describe the brand of your cafe?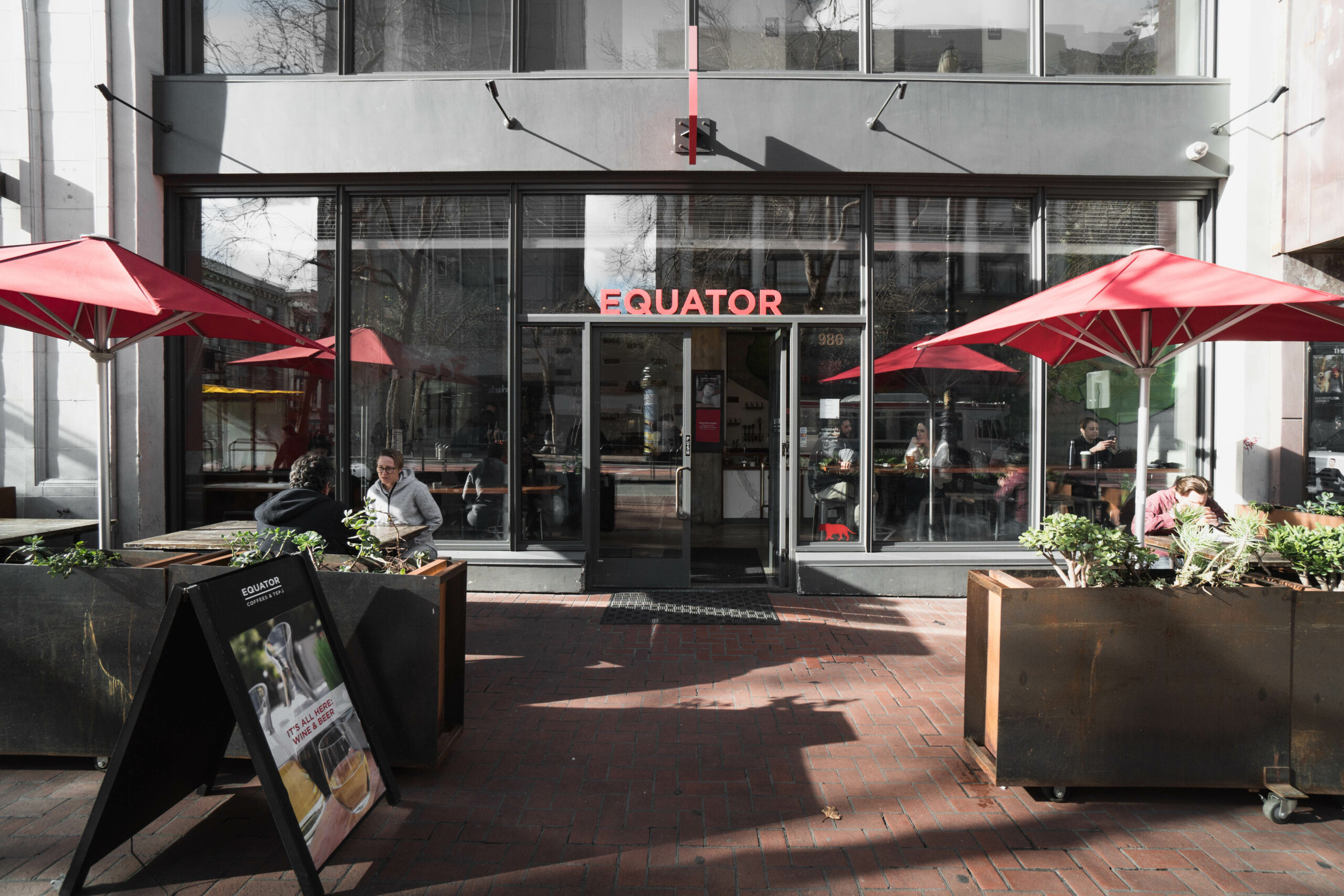 We pride ourselves on be the most inclusive and accommodating people we can be. It's very important to us as a company that everyone feels welcome in our spaces. From coffee geeks to folks who are just looking for a strong morning cup, we appreciate everyone and meet them where they are. You can recognize our brand in every store, but each location is iconic. We bring the feeling of a welcoming cafe while fitting into the neighborhood.
Describe the location/demographics of the area where you opened. Why did you choose this area?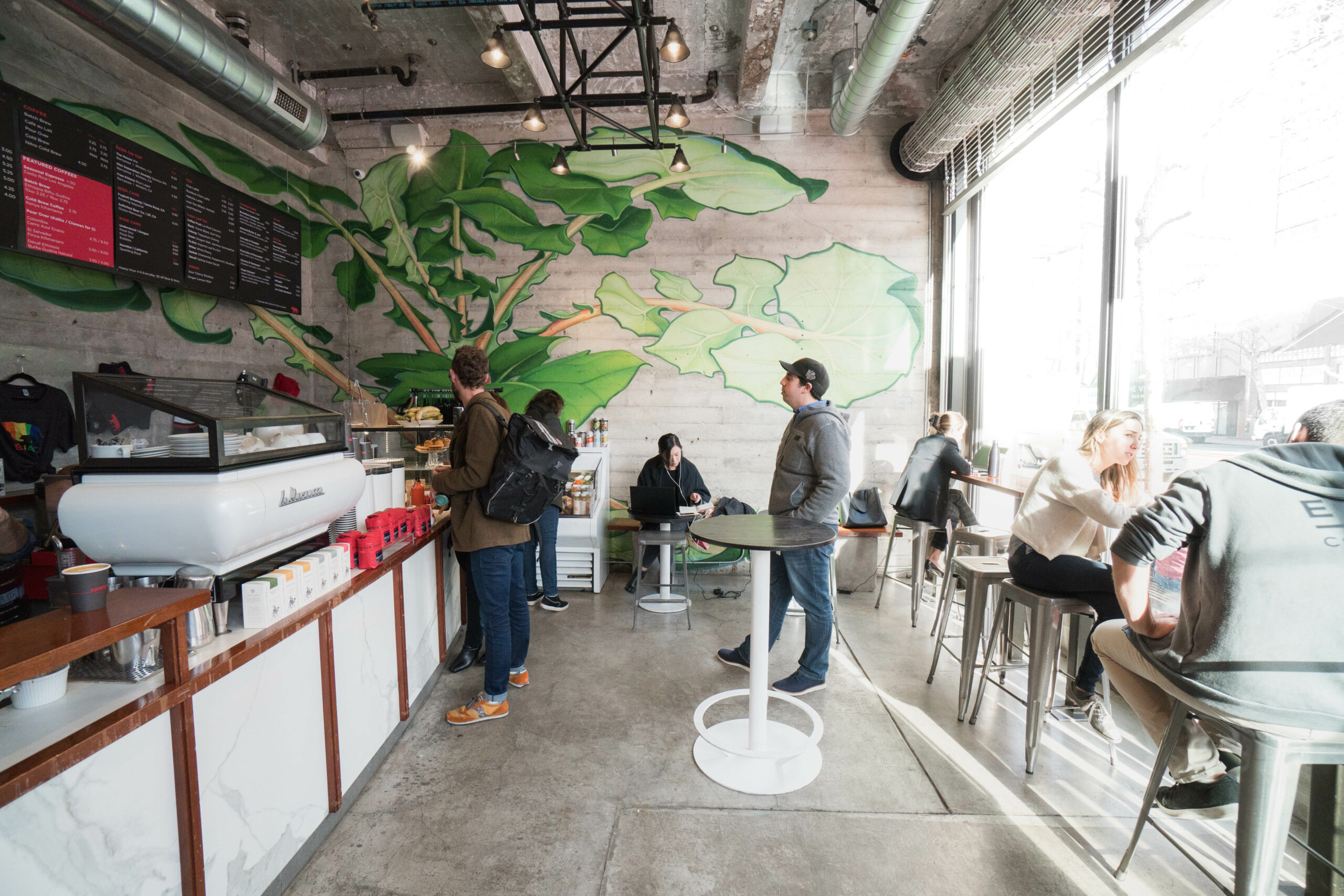 Mid market is a transitional neighborhood of San Francisco. It's been historically very underdeveloped with small businesses moving in and out. It's a very diverse neighborhood economically which is getting harder and harder to find in San Francisco. We create community centers where ever we go. We wanted to do the same in mid market. When we were opening we made sure to hire from the neighborhood so that we were inclusive, not pushing people out.
What equipment are you using to make coffee? Why did you choose this equipment?
This cafe is located in the historic Warfield Theatre. Built in the 1920's the warfield is a grand old theatre that still hosts a variety of performers. We wanted our bar to be an homage to the history of this theatre. The bar itself is curved and is reminiscent of a stage. For espresso equipment we wanted something that was beautiful and elegant so we opted for a La Marzocco FB70. This machine has the show stopping curves and is a beautiful bright white. We love the manual feel and consistency of this machine.  
Describe your bar or customer flow. break this down for us. How did the equipment influence the flow? or vice versa?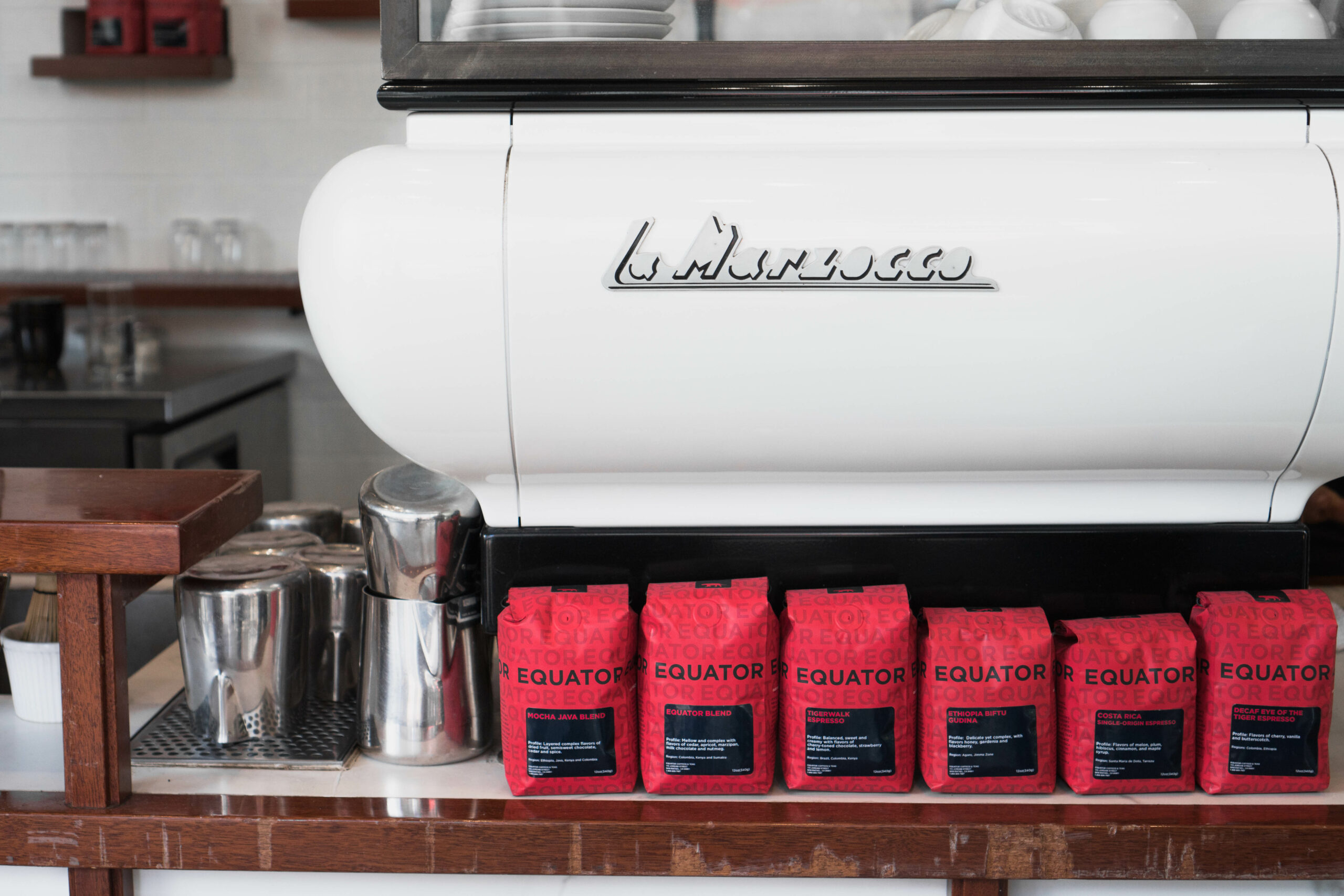 We want our cafe to be open, our baristas are on stage, so we set the espresso machine down into the counter so there isn't a barrier hiding them. We also hid all batch brewing and food equipment we could in the back – allowing espresso to take center stage. We make Espresso and pour overs customer facing, but brewed coffee and all food are "backstage". We also have taps at this store, serving beer and cold brew, we hid the fridges in back as well so that coffee is magically served from handles in the brick wall.
What's one thing that makes your cafe special?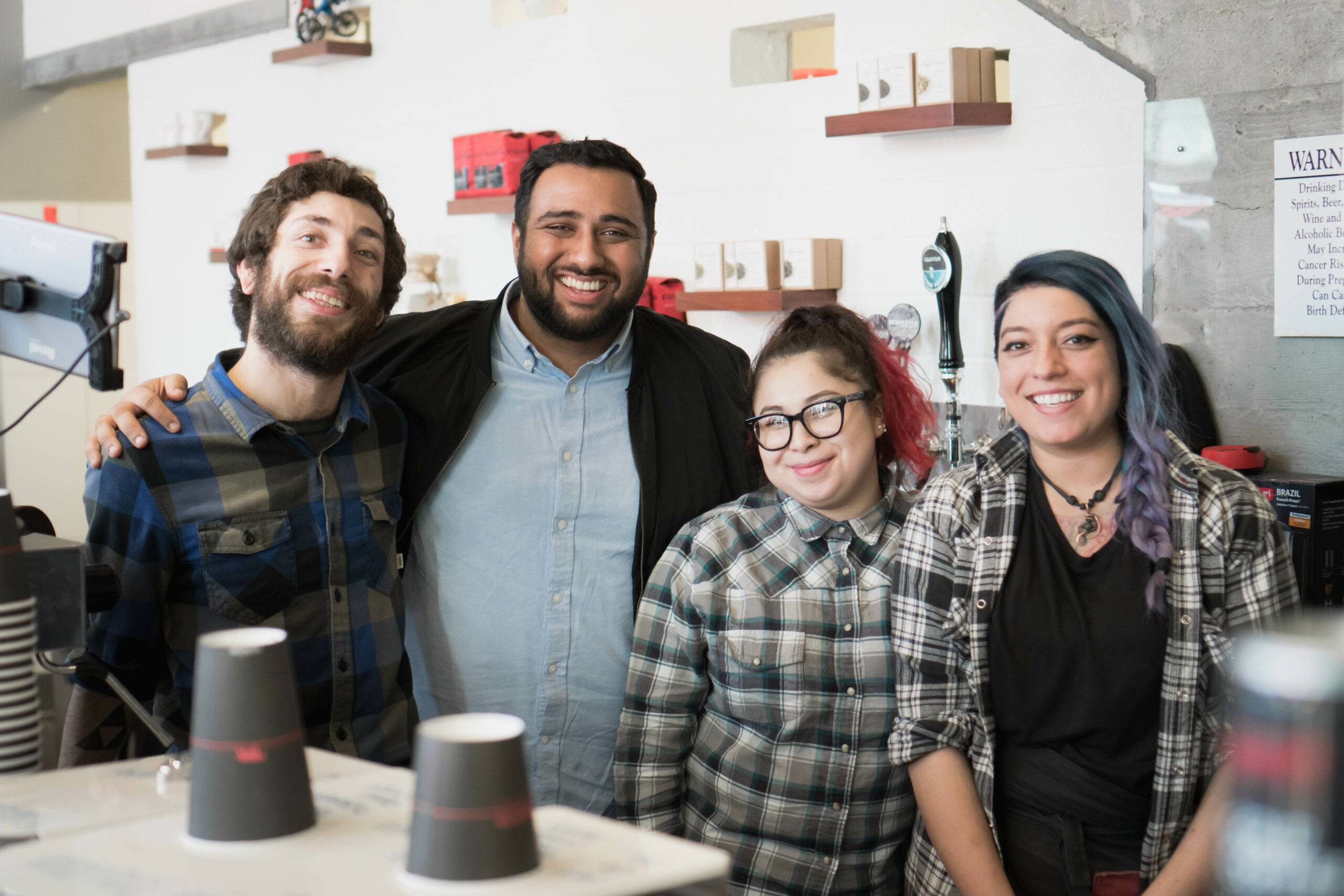 Our diverse staff at this location makes this cafe shine. They are excellent ambassadors of our brand and embody the spirit of excellence. They approach difficult situations with kindness and have gotten involved in community programs. They welcome the toursests that are walking the length of Market street and help them find the coffee they are looking for (it's a proud moment then they say it's the best espresso they've had in the US). The demographic of our customers will shift daily depending on what show is playing at the Warfield (hard rock and boy band pop shows are a constant) no matter what folks look like they are welcome in our cafe.
—
Visit the Mid-Market Equator in Downtown San Francisco at 986 Market Street, San Francisco, CA 94102. Follow along with Equator on Instagram, and be sure to stop by any of their Bay Area Cafes next time you're in town.