It is with immense gratitude that we thank George Howell and the entire team at George Howell Coffee for not only being our Resident at the La Marzocco Cafe for the past month, but for hosting some incredible educational events and working alongside our team during the busy hours of the 2018 Specialty Coffee Expo! We are honored to have been able to work with them, learn from them and have an absolute blast doing it. The coffees brought to Seattle were truly special – they not only delighted us but our guests as well. We want to thank everyone at George Howell for the hard work and detail they put into their residence and for the passion they bring to the specialty coffee industry on a daily basis.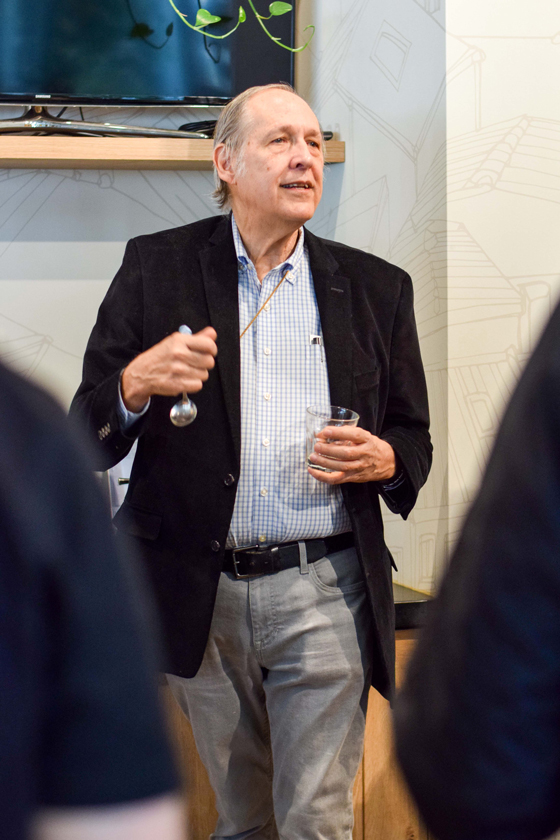 With just a week left in their residence, we highly recommend making a trip to the Cafe if you have not done so already. Our Friday Coffee Tasting on May 4 at 10 AM will be our final event featuring George Howell coffee. It is free and open to the public and we hope to see you there! We'll be serving George Howell's menu through Monday, May 7, 2018.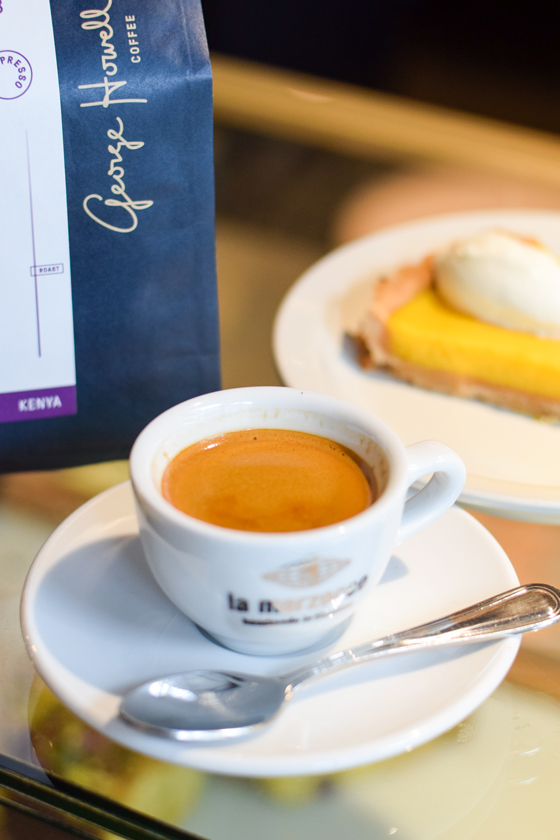 Next up, we're kicking off our Year Three Roaster in Residence program with a taste of Texas brought by Cuvée Coffee out of Austin!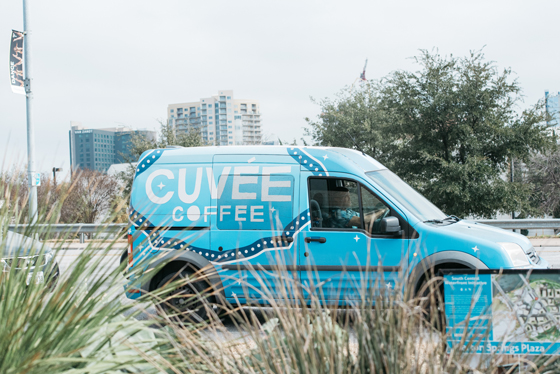 Cuvée Coffee Founder, Mike McKim purchased his first coffee roaster after being inspired in 1997 by an uncle who worked in the coffee industry. After the purchase was made, his uncle gave him the most important roasting advice he ever received, words that still guide him today, "Never skimp on the raw product."
"Every year we spend a considerable amount of time traveling the world to work directly with our farmer-partners. By adhering to the Direct Trade model and building substantive, long-term relationships, we are keeping our commitment to source only the best coffee, which shows in each and every one of our offerings." – Cuvée Coffee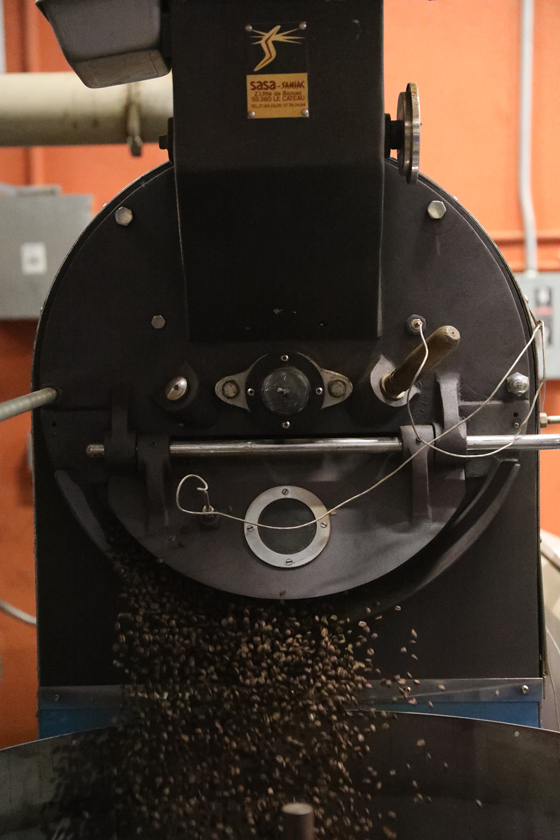 Though Cuvée Coffee got its start in Dallas, the company is now headquartered in Austin, TX where they have been pioneers in creating and canning Nitro Cold Brew. There, they have a Roastery, Coffee Bar and have recently opened their Cold Brewery. The Cold Brewery is a space to make their cold brew and test new products that will get perfected and canned. Two of Cuvée's newest drinks will be available at the La Marzocco Cafe during their residence including their Hemp-Oil infused Nitro Cold Brew and Horchata Nitro Cold Brew. The menu will also include a selection of Cuvée's espresso offerings, single-origin coffees and two signature drinks. Their Brewberry Latte has us intrigued – it's made by swirling house-made blueberry syrup into steamed milk, vanilla and espresso then dusted with blueberry sugar.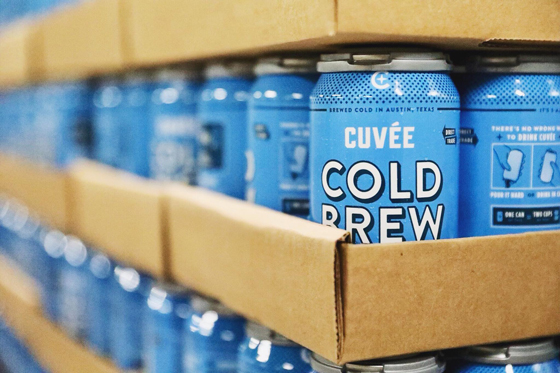 For a quintessential Austin experience, Cuvée has partnered with Seattle's Sunrise Tacos to offer four different breakfast tacos during their residence! After visiting Austin for music events and festivals, Sunrise Owner, Natalie Lamberjack was inspired by the restaurants, street food and coffee shops of Texas to start a breakfast taco company here in the Pacific Northwest and we're thrilled to be able to offer her tacos! Cuvée has also collaborated with The London Plane to offer our guests both a sweet and savory Kolache (a yeasted dough pastry) as well as biscuits and jam – all of which highlight Texas ingredients.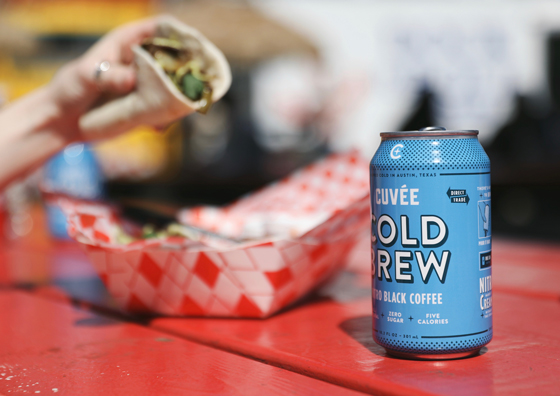 Cuvée will be launching their residence with a Texas-style party that will include Brisket Tacos by Aaron Franklin of famed Franklin Barbecue, Pickled Clam & Oyster Tostadas by Seattle's own Chef Renee Erickson and scoops of Molly Moon Ice Cream. This event will be invite only. To receive an invite, guests must be signed up for our Locals Newsletter. Head here to sign up for the Newsletter.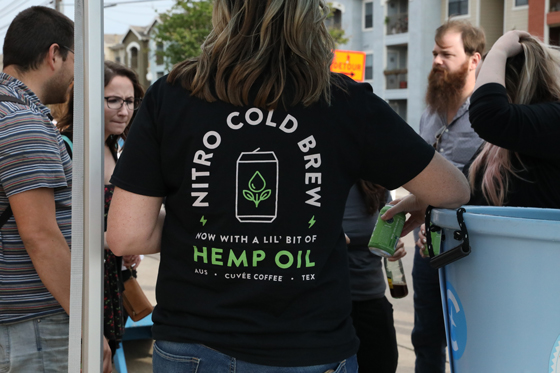 During Cuvée's residence, guests will have the opportunity to sign up for a weekly raffle when they visit the Cafe. Prizes will include products from some of Cuvée's favorite Texas brands. Name and email address will be needed, but no purchase will be necessary to enter the raffle. From Director of Marketing, Kym Good, "We not only wanted to bring Cuvée to La Marzocco, we wanted to bring Texas with us as well!" Through their launch party and food collaborations, raffle prizes and of course their coffee, Cuvée will certainly be doing just that and we're looking forward to this Texas-style month.
Cuvée Coffee will be our Roaster in Residence beginning Tuesday, May 8 through Monday, June 11, 2018.