With just a week left in Coffee Supreme's residence at the La Marzocco Cafe, there is still a lot of good coffee to experience and two big events not to miss!
In addition to their current line-up of coffee, Supreme has introduced a Limited Blend for the last two weeks of their residence. With notes of orange, black currant and cacao, it is made to be brewed as espresso and we recommend trying it as a pure shot or in an elegant cappuccino.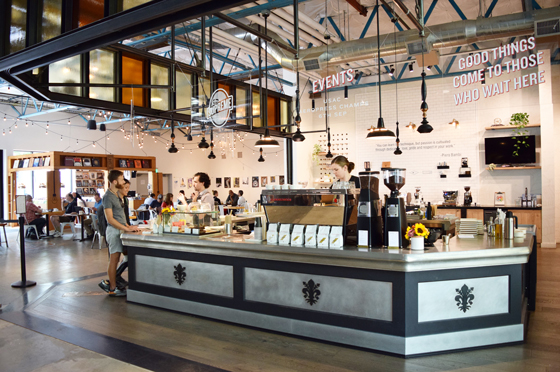 Together with Coffee Supreme and Cafe Imports, we will be hosting the 2017 United States AeroPress Championship at the Cafe this Wednesday, September 6. It will be an evening of intense competition as the competitors battle for the United States title and a trip to Seoul, Korea to compete in the World Championships. We'd love to have a huge crowd cheering them on – spectator tickets are still available for just one dollar and include complimentary coffee and beer. Hope to see you there!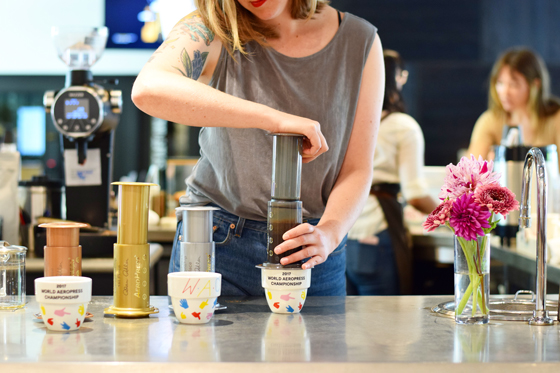 Then on Friday, September 8, join us and the crew from Supreme as they host a final "Supreme Meets" at the Cafe from 8-10 AM. Bring a friend and enjoy a morning of good company, coffee and toast – on the house!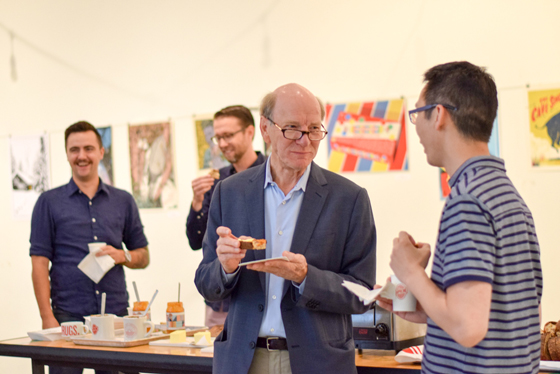 As their residence comes to a close, we send our sincere thanks all the way down to New Zealand and Australia where Coffee Supreme calls home. We know it takes the effort of many hands to launch a residence and we want each one to know how much we appreciate the hard work. We specifically want to thank Al Keating, Douglas Johns, Sophie Evans, Patrick Janowicz, and Jonny Calder. From providing countless details to training our staff, haggling with US customs and traveling across the globe, you are all legends! It's been a pleasure serving your coffee and representing the fun and hospitable company that is Coffee Supreme.
Heading towards fall, we are delighted to welcome our friends from Olympia Coffee Roasting Company as our next Resident beginning September 12! With several cafe's across the city serving their beans, Olympia Coffee is no stranger to Seattle. Their residence at the Cafe however, will serve as somewhat of a sneak-peak into October, when they are scheduled to open their first location outside of Olympia right here in West Seattle. From Olympia:
"Since our inception we have exclusively used La Marzocco espresso machines. Their commitment to the highest quality and innovation in coffee aligns perfectly with our company. We partner directly with coffee farmers to generate beautiful coffees and are thrilled by the opportunity to share those coffees and stories directly with the community in Seattle."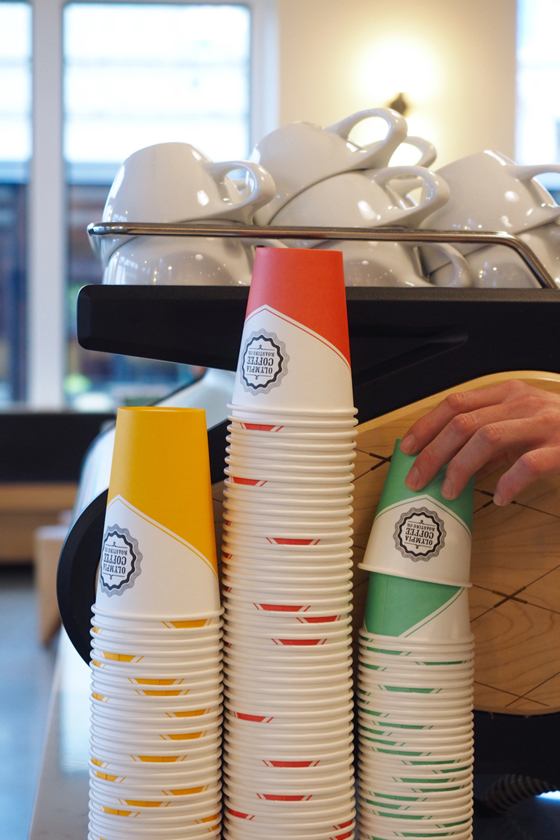 As a company, Olympia attests that they are, "devoted to improving the quality of life for their coffee farmers, staff and customers through a passion for sourcing, roasting and brewing the finest coffees from around the world." This passion has lead them to win a plethora of awards since opening in 2005, including Roast magazine's Micro Roaster of the Year in 2013.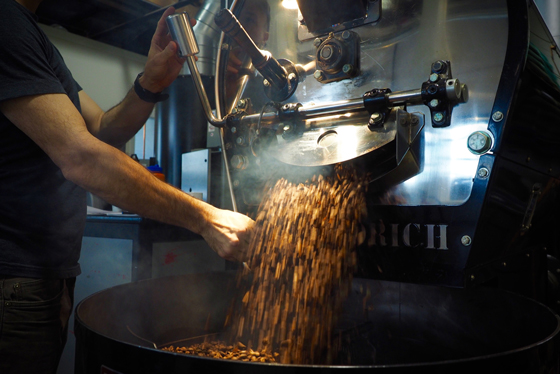 Co-owners Oliver Stormshak and Sam Schroeder will be present along with several other team members for Olympia's launch party on Friday, September 15th. All are welcome to join for an fun evening of coffee community and music as local Pacific Northwest band Math and Physics Club will take the stage. Light snacks, drinks and Olympia coffee will be served. Head here for all the launch party details.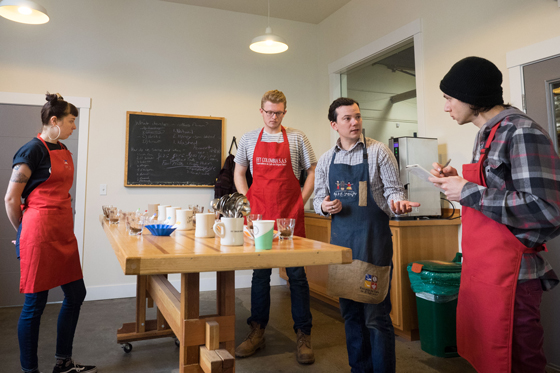 Each week of their residence, Olympia will host our Friday Coffee Tastings at 10 AM. The following is a breakdown of what will be presented each week:
September 15 – Roast Profiles
Oliver Stormshak, Green Coffee Buyer and Master Roaster
September 22 – Shared Terroir, Explore four distinct coffees from one farm
Sam Schroeder, Director of Education, 2015 NW Barista Champion
September 29 – Processing and its role in coffee's flavor
Honor Forte, Director of Sales, 2014 NW Brewer's Cup Champion
October 6 – Varietals, from classics to the exotic
Sam Schroeder, Director of Education, 2015 NW Barista Champion
These tastings are free and open to anyone who would like to join!
Be sure to come by the Cafe if you have not yet experienced Coffee Supreme's menu, or to pick up some of their signature merchandise – barista socks, t-shirts and mugs! We will continue to serve their menu through September 11 and then we welcome Olympia Coffee on September 12.