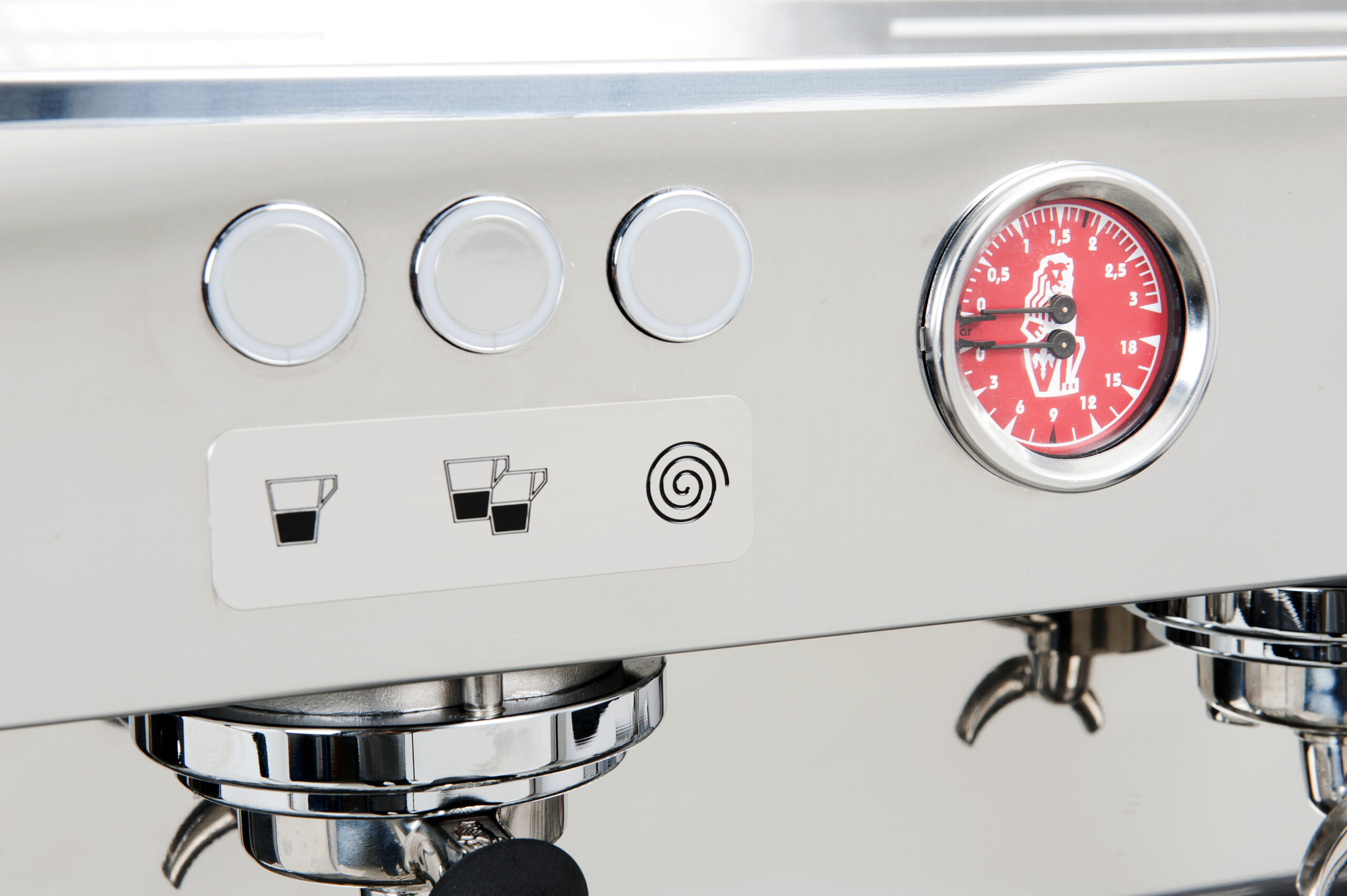 We're pleased to introduce an update to the La Marzocco Linea PB firmware. This update marks the first time that La Marzocco has introduced new espresso machine features through a simple software update applied via USB.
When we introduced the Linea PB in 2013, it was the first model to launch with a new electronics platform. This platform allows us to continue to improve the machine and introduce new features even after it has left the factory.
The latest update introduces three new barista features:
Improved volumetric programming
Press-to-scroll
Long-hold dosing
Improved volumetric programming introduces three changes to help with speed, precision, and ease of adjustability during programming.
Copy and Paste Functionality: baristas are now able to program a single button, and quickly copy and paste programming to any other button.
Dose Mirroring: baristas can now set groups 2, 3, and 4 to automatically mirror any programming made on group 1.
Manual Dose Programming: baristas can now manually program the number of flow meter cycles (individual units of dose) by adding or subtracting individual units.
Press-to-scroll menu acceleration allows the person programming the machine to rapidly scroll by holding down a button. This will help save time when programming large values.
Long-hold dosing is a feature that multiplies the functionality of each button. Each programmable brew button can now hold two distinct dose settings. The standard dose is achieved by activating the button for less than two seconds, the secondary dose is achieved by pressing and holding the button until the shot begins (two seconds). Ultimately, this allows the barista to program for two distinct brew ratios. For example, the short dose of each button can be programmed for a milk-based beverage, while the long-hold dose can be reserved for espresso. This will be particularly relevant in cafes that modify brew ratio to compensate for beverage strength reduction in milk-based beverages.
Also included in the update is a solution that addresses a bug in the auto-on/off feature. In the prior versions of the software, after being automatically turned off on Sunday, the machine failed to turn on to begin the new week on Monday. As much as we would like weekends to last forever, the Linea PB now understands that Monday follows Sunday. Always.
For more information and installation instructions, see the technical bulletin that introduces the update.