Coming to us all the way from New Zealand and Australia, Coffee Supreme has taken over the La Marzocco Cafe as our newest Roaster in Residence! Every company we've had in residence has brought something unique, something they as a company are proud of and want to share. Whether it be their focus on farming and sourcing, coffee education, or partnering with other local companies, each Resident brings something new that we at the Cafe get to wrap our minds around and reproduce here in Seattle. For Coffee Supreme, that special something is hospitality. For the folks at Supreme, what happens around a cup of coffee is just as important as what's in the cup–if not more. That's not to say the quality of their coffee is not important, however. After almost 25 years of roasting, they do that very well, too. Read along for some of the highlights of their residence.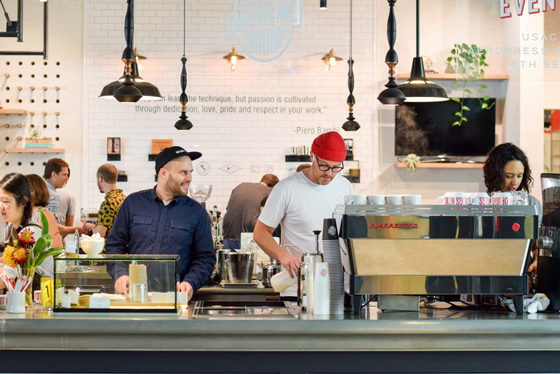 One way Coffee Supreme shows their hospitality back home is by hosting what they call Supreme Meets. Here, they offer complimentary coffee and toast while enjoying a morning of conversation with guests and friends. Supreme launched their residence last week with a Seattle edition of Supreme Meets, and will host one more on Friday, September 8th from 8 – 10 AM. Don't miss out, this is a fun way to connect with friends or meet new ones, and to enjoy community over a cup of coffee.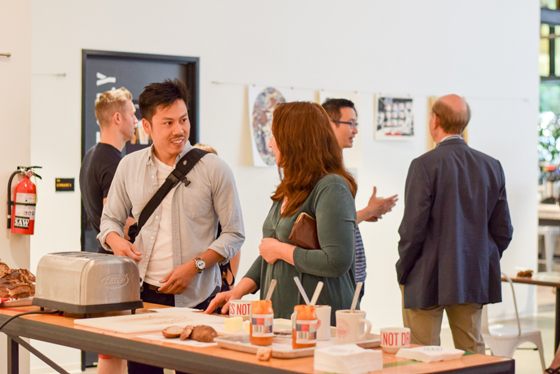 When ordering a drink during Supreme's residency, guests will be offered a glass of water and all orders to stay will be presented on trays. The cheeky tray liners talk about the company, offer ways to stay in touch and remind guests what coffee they are drinking. For the first three weeks of their residence, Coffee Supreme will be serving their signature Supreme Blend for all espresso drinks followed by their seasonal Limited Blend for the last two weeks. A lineup of filter coffees are listed on the menu and will change daily.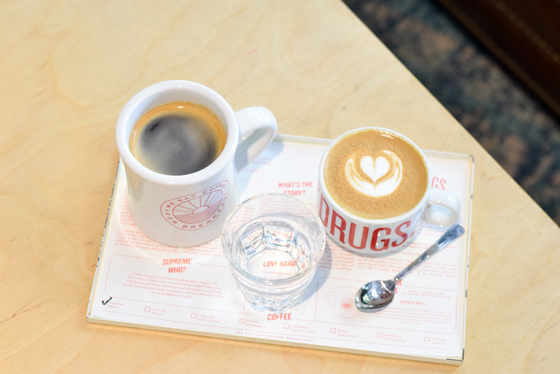 Guests will notice a simple "Espresso Drinks with Milk" listed on the menu. Not sure how to order? As part of their desire to be hospitable, Supreme wants you to be able to order what you like. Fancy a latte, a cortado, or a flat white? Milk, or milk alternative? Let the barista know and they'll get you want you want!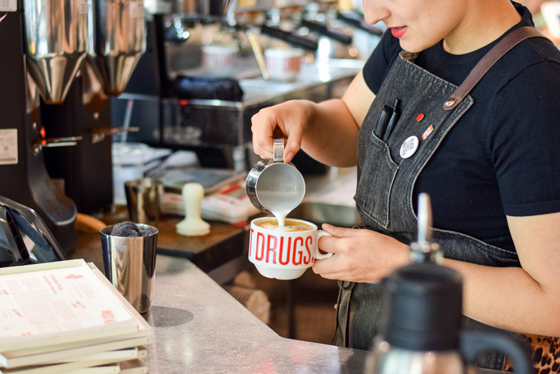 For a super summery option, try Supreme's cold filter coffee that's brewed hot then chilled. Take it up a notch and add in some Naughty Milk–a mix of organic whole and sweetened condensed milk. Just enjoy it, mates.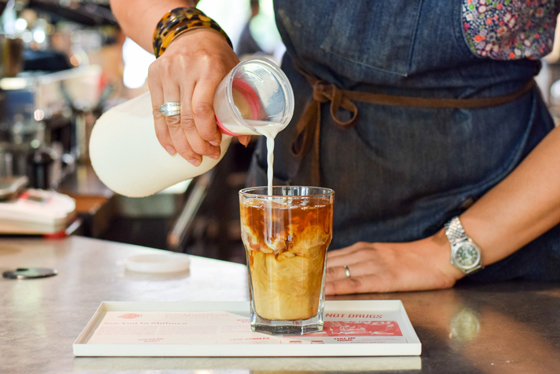 Need something to eat to go along with your coffee? Coffee Supreme has that covered. With four tasty toast options, there's something for every palate, and all are served on thick slices of sourdough from The London Plane. A popular choice has been Smoke & Fire, Supreme's twist on avocado toast. Imported from New Zealand, Fix & Fogg's spicy, crunchy peanut butter is layered with creamy, sliced avocado. Pictured clockwise below we have Smoke & Fire, Peter Miller on Toast, Dill's Grills, and What's the Crack, Butter.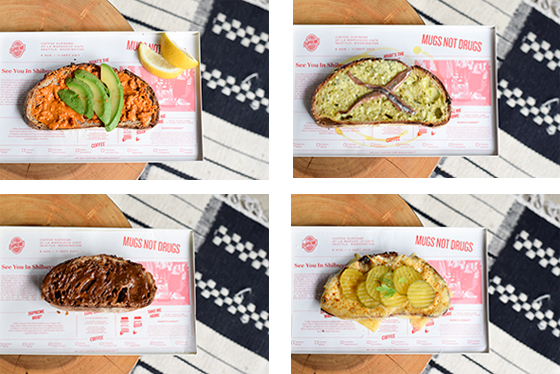 We hope you'll come enjoy Coffee Supreme while in residence at the Cafe! They'll be with us through September 11. For full toast descriptions and to see the entire menu, head here.