We've had a beautiful, balmy month in Seattle–perfect weather for our guests to enjoy the newly released cold coffee currently being offered by Roaster in Residence, Four Barrel. Our team has served copious amounts of this coffee-on-tap, which unlike most cold coffee, is brewed hot then almost instantly cooled and kegged–a method that successfully preserves the flavors of the coffee. We want to make sure everyone gets a chance to taste this new drink before Four Barrel's residence ends in just one week. On Wednesday, August 2 we'll be offering one dollar off every purchase of Four Barrel's cold coffee. Bring a friend and enjoy either the sweet and syrupy Houdini, or the bright and floral Limelight.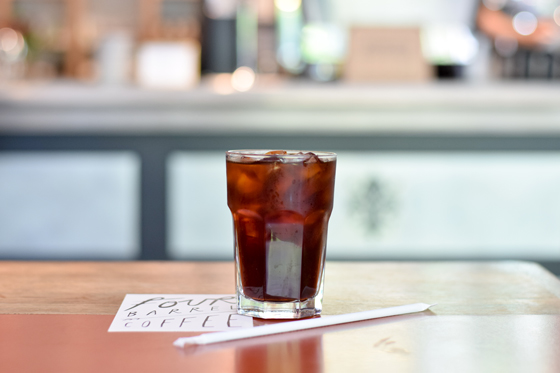 We'd like to send our thanks and many high-fives to the team at Four Barrel for being our Roaster in Residence for the past month and to all who worked so hard to make it a success. Special thanks goes out to Skip Colombo, Carrie Waye, Logan Greenwald, Mike Squires and owners Jeremy Tooker, Jodi Geren and Tal Mor.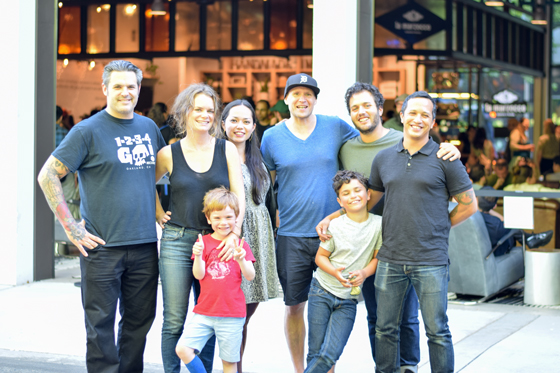 As a company, La Marzocco is dedicated to bringing guests who visit our cafe the very best coffee from around the globe. We are pleased to introduce our next Roaster in Residence, Coffee Supreme, who quite literally hails from the other side of the world–New Zealand and Australia.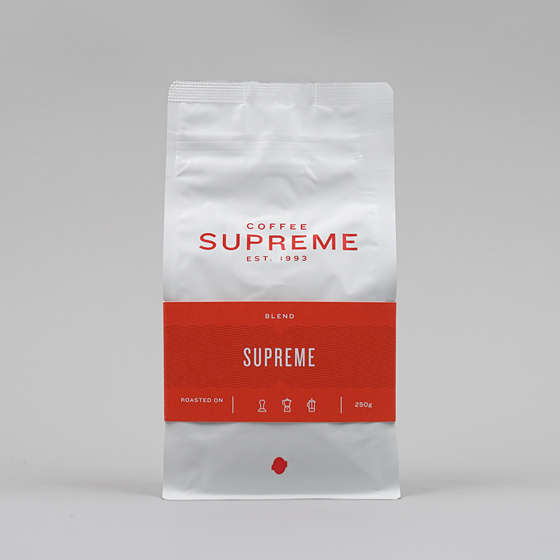 Coffee Supreme has been selling coffee and creating relationships for nearly 25 years. They have a long history in specialty coffee and their story is certainly worth a read. Here's one line that especially resonates: "Since coffee began, it has been central to many cultures' social comings-together, regardless of class or standing. It has become synonymous with generosity and sharing, and these are values we love."
In addition to their menu, Coffee Supreme will be bringing what most certainly must be a part of their success and longevity–a strong company culture of generosity and hospitality alongside a heavy dose of creativity and fun!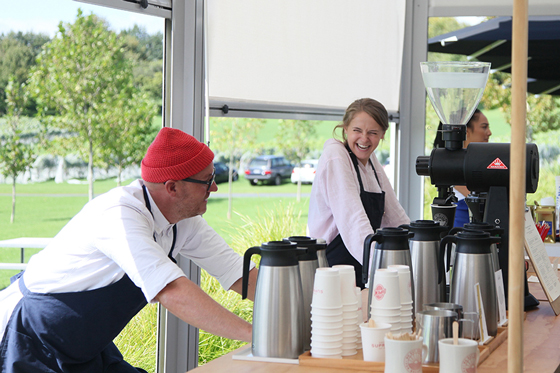 For their launch event, Coffee Supreme will be generously hosting what has become a tradition for them: Supreme Meets. As described by Supreme, "Amazing things can happen over a cup of coffee. Here at Supreme, what happens around a shared cup of coffee is just as important as what's in it. Supreme Meets is just that; filling the room with interesting, friendly people creates great conversations–who knows what might happen."
Supreme Meets: Seattle Edition will be on Wednesday, August 9th from 8 AM to 10 AM. All are invited to come together to make toast, drink coffee and enjoy inspiring conversation!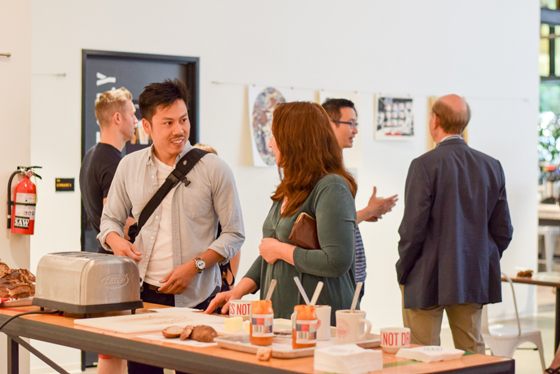 The creative team at Supreme will be making over the Cafe with their quirky yet smart style and branding. From tray liners to barista socks to custom ceramics and pins, get ready for an instagrammable month! Watch out for loads of Aussie and Kiwi language as Coffee Supreme will do our first ever Instagram takeover. Be sure to follow along the first week of their residence when Creative Director Al Keating and Art Director Douglas Johns take the reins on the Cafe Instagram account and post from their Supreme view.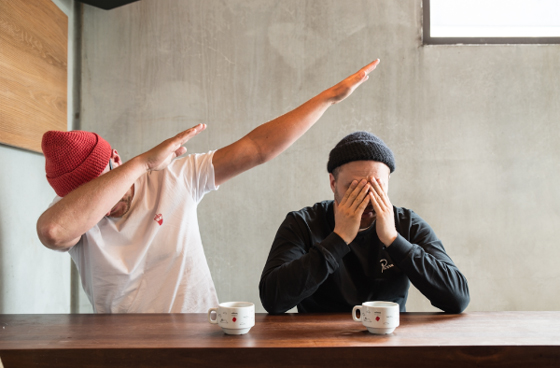 We're thrilled to have Coffee Supreme on deck! We will begin serving their menu on Tuesday, August 8th and will continue to serve Four Barrel Coffee through Monday, August 7.