Join us December 5th at 10:30am in our Seattle lab as we welcome Buna, a Mexico City-based coffee roaster. We began working with Buna in 2013 when they began to offer La Marzocco equipment to their customers. In September, Kent Bakke and Ryan Willbur traveled to Mexico City to attend Mexico's ExpoCafe trade show and to get to know the team at Buna.
Mexico City is full of great food, rich history, and wonderful people. The culinary scene in Mexico City is one of the most exciting in the world, however, coffee culture within the city is still being developed. Buna is at the forefront of Mexico City's coffee culture, and is working hard to show the people of Mexico City just how good coffee can be.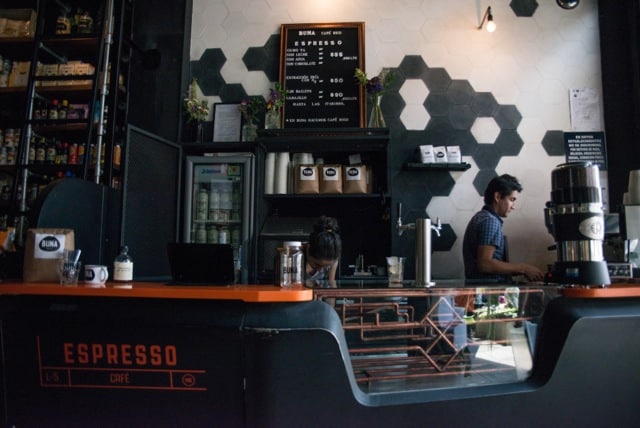 One of the challenges inherent in being a Mexico-based roaster is that there are significant restrictions on importing green coffee. Buna has risen to the challenge of working with only coffees from Mexico, and has found unique and creative ways to build an interesting, diverse menu that includes blends with complexity rivaling those of roasters with access to green coffee from anywhere.
Join us December 5th as we host Lalo Perez Varona, one of Buna's founding partners. Lalo will share the story of Buna and how their business came to be. Learn more about the coffee culture of Mexico, the challenges that one faces when opening a business in a coffee producing country, and to taste some delicious coffee and espresso.
If you plan on attending, please RSVP here.