SCA weekend is just 2 weeks away, here's what we have planned!
SCA Expo, 4/21-23, Washington State Convention Center, Booth 1338
90th Anniversary Party, Saturday 4/22, La Marzocco Cafe
Welcome Home – classes and presentations for the home barista, 4/20-23, La Marzocco Cafe
Tech Seminars, 4/21-22, La Marzocco (Ballard), RSVP now
SCA Expo, 4/21-23, WSCC, Booth 1338
We hope to see you in Seattle for SCA Expo. Visit booth 1338 to meet with your area sales director, our after-sales support team, and the rest of the La Marzocco team. On bar, you'll see the new addition to the Strada family, Strada with Auto Brew Ratio, as well as a 'Songwa-art' wrapped Linea PB ABR. This year is full of celebrations, including that of our partnership (with Probat and Mahlkonig) in the Tanzania coffee farm, Songwa.
The booth will be energized with the return of the #TrueArtisan Café, showcasing a great list of our roaster partners serving up their coffees.
The La Marzocco booth will also host for the first time, La Marzocco's sister company, Modbar, the leader in undercounter brewing equipment. La Marzocco's Kent Bakke and Joe Monaghan were early supporters of Modbar's innovative approach to coffee equipment, and the company has worked in collaboration with La Marzocco to elevate the craft of coffee while enabling closer connections between customers, baristas and the coffee experience. The booth will feature two brewing stations operated by guest roasters: one in a 2-group setup with two espresso taps and two steam taps; the second holding two pourover taps for filter coffee.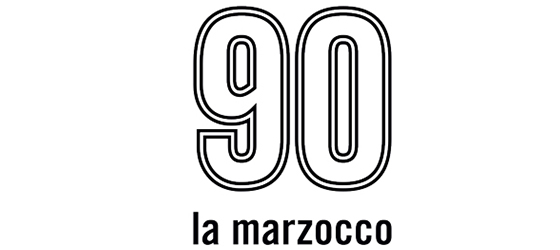 90th Anniversary Party, Saturday 4/22, La Marzocco Cafe
Join us as we celebrate La Marzocco's 90th anniversary with a party Saturday night – 8pm-midnight – at the La Marzocco Cafe.
It's a 90s-themed party, decked out in theme with a DJ spinning only 90s music, costumes encouraged, and plenty of food and drink. Two food trucks will be positioned in the courtyard outside the Cafe, and inside will be bars serving up Italian wines, batched Negronis, beer & cider.
Did we mention COSTUMES? There will be a competition for the best costumes, awarding prizes to the best 3, so come dressed in your 90s gear.
Tickets to the party will be handed out at our SCA booth, 1338, but if you don't get a ticket at the show, come early to receive one at the door – space will be limited. We look forward to celebrating with you! #lamarzocco90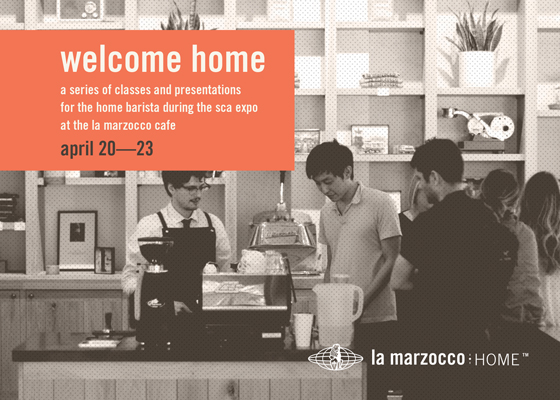 La Marzocco Home programming, 4/20-23, La Marzocco Cafe
La Marzocco Home will be holding an event at the La Marzocco Cafe called "Welcome Home: A series of classes and presentations for the home barista." This event will be open to the public and will feature talks by industry experts and hands-on classes with the Linea Mini and GS3 taught by La Marzocco staff. Topics will cover barista tool design, beginner and advanced espresso as well as a coffee tasting from Nordic Approach, one of the most respected green coffee buyers in the industry. Visitors will also be able to view an art installation featuring Songwa, the coffee farm in Tanzania partially owned by La Marzocco. For more information and schedule of events, go to La Marzocco Home's blog: lamarzoccohome.com.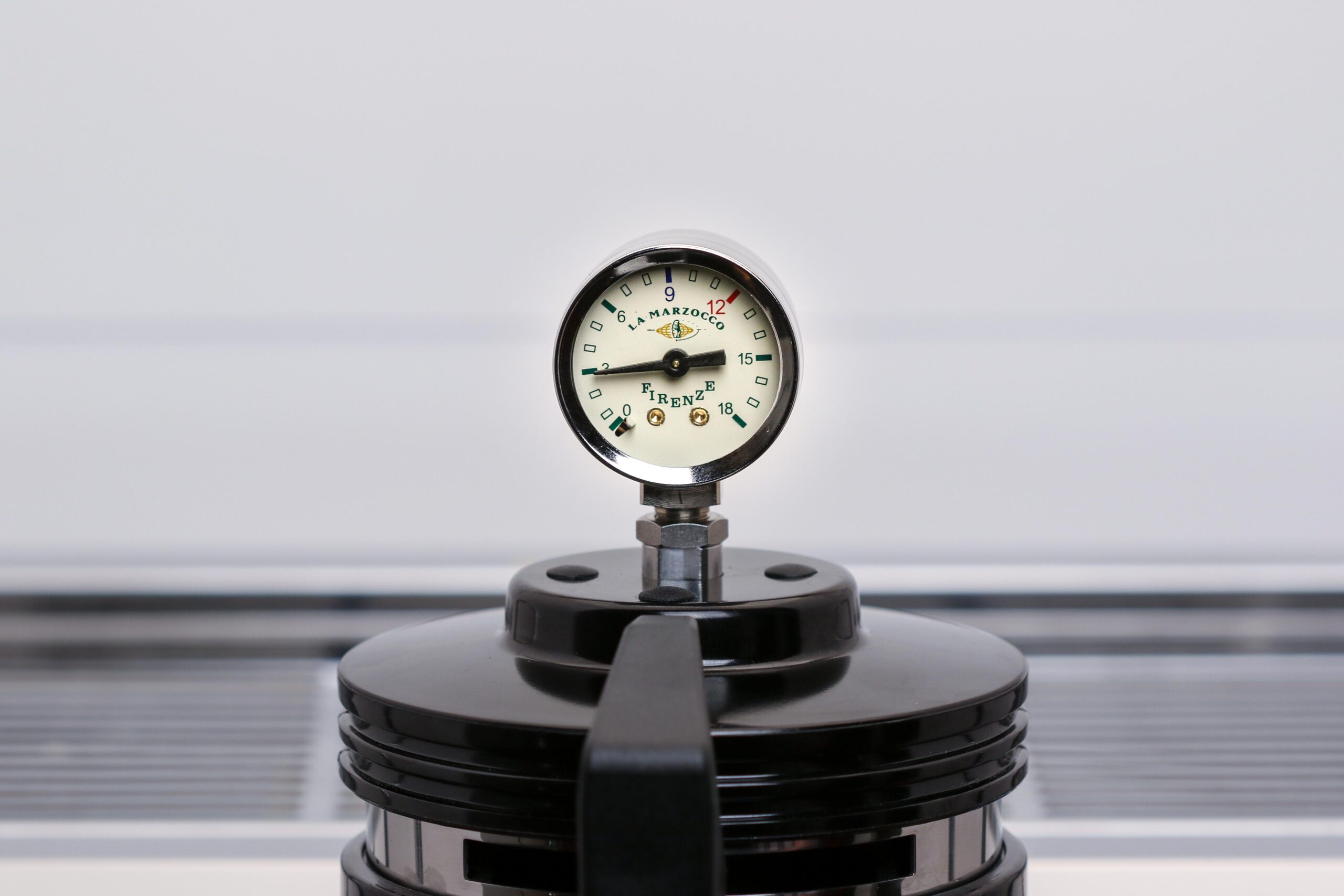 Tech Seminars, 4/21-22, La Marzocco (Ballard), RSVP now
Sign up now for our technical seminars, held at the La Marzocco Training Lab in Ballard. Throughout Friday and Saturday (4/21-22) our Seattle trainer, Randy Phillips (alongside a small team of others), will lead four different technical seminars covering topics such as espresso machine preventive maintenance, water quality, the conical valve, and how to install Modbar equipment. Each seminar will be around 1-hour long and offered both days. Registration is now open, and space is limited to 30 people per class, so sign up while you can!
Follow these links to register:
Friday, 4/21
Water Quality for Espresso Equipment
Preventative Maintenance Seminar
Introduction to the La Marzocco Conical Valve
Espresso Machine Installation with Modbar
Saturday, 4/22
Water Quality for Espresso Equipment
Preventative Maintenance Seminar
Introduction to the La Marzocco Conical Valve
Espresso Machine Installation with Modbar