It has been a bustling week at the La Marzocco Cafe as the team has once again flipped it into an entirely new space–this time bringing the taste and feel of Tim Wendelboe's Oslo cafe right here to Seattle. With each new residence, we encourage roasters to make the Cafe their own and Tim Wendelboe has done just that. Every detail has been perfected, from the drink vessels shipped from Norway, to the crisp, white shirts the baristas are wearing! Response from the Seattle community has been overwhelmingly positive and guests are jumping at the chance to taste these coffees in the United States.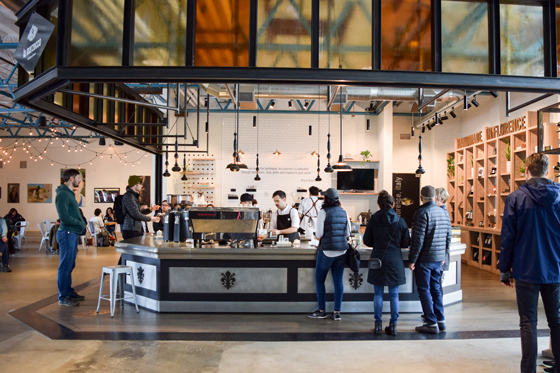 Tim Wendelboe's menu has been meticulously planned and is completely coffee focused. To not distract from the flavor of each coffee, Wendelboe opts to use no additions other than whole, organic milk. For guests who normally order their coffee with milk alternatives and sweeteners, Wendelboe suggests trying his coffee black. He delicately roasts his beans in a way that enhances sweetness, with the goal of making each drink approachable. Those who do not see their usual drink options on the menu are encouraged to talk with the barista who will be happy to help steer them towards an equally pleasurable coffee experience.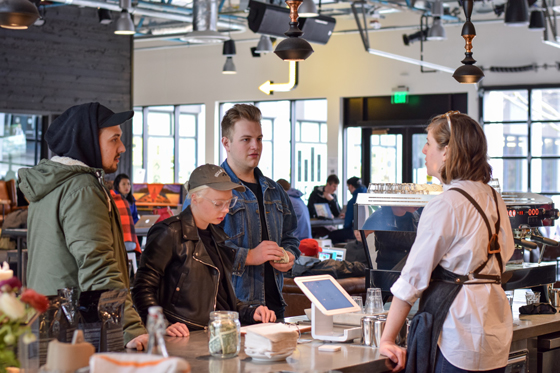 Tim Wendelboe's menu for the La Marzocco Cafe features a variety of single origin coffees from four different countries including Colombia, Honduras, Ethiopia and Kenya. Some of the options may change during the residence, as Wendelboe's coffees are seasonal and rotate often.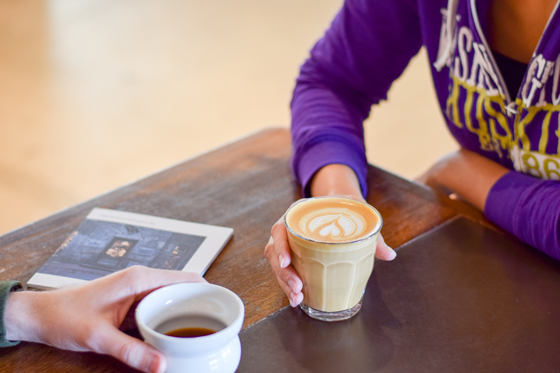 For this residence, the baristas are pulling espresso shots on the La Marzocco Linea PB. Selections include a Finca Tamana Espresso and Hunkute Organic Espresso. Produced by Elias Roa, the Finca Tamana is more herbal, with brown sugar and plum notes.The Hunkute is brighter, with notes of jasmine, lemon, tea and bergamot. Milk based drinks–macchiato, cortado, cappuccino and caffe latte–are made with the Finca Tamana.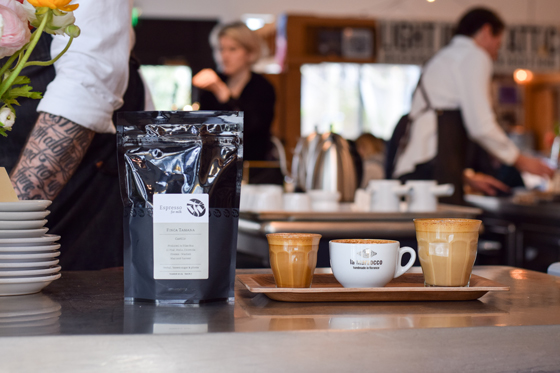 Along the back bar, single cups of coffee will be made to order and brewed via AeroPress. Each coffee is served in a unique Figgjo "Oslo" cup, developed by Tim Wendelboe in tandem with designer Kristin Hærnes Ihlen. The design of each cup is meant to enhance the drinking experience by highlighting different aromas, flavors and acidity in the coffee.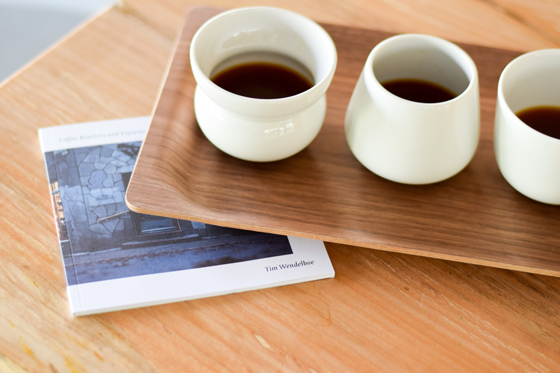 Enthusiasts can order the Coffee Tasting for Two–a taste of four coffees brewed on AeroPress, served two by two. Guests may choose their own four coffees, or sit back, relax and have our barista curate the experience for them!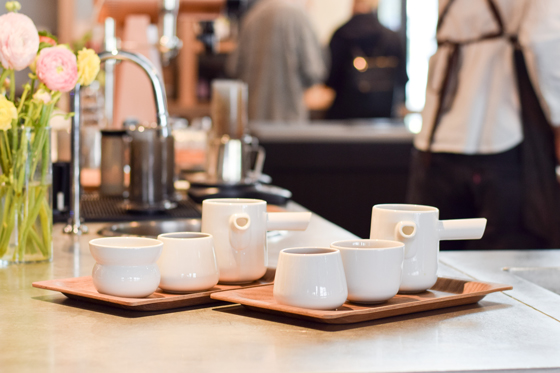 Keep it cool and classy with Tim Wendelboe's Cold Coffee. Brewed hot, Wendelboe's Karogoto from Kenya is sweetened with a hint of honey before being chilled and elegantly served in a wine glass.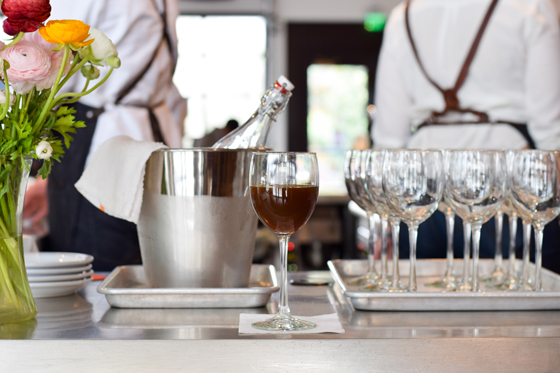 To taste Tim Wendelboe's coffee here in the United States, head to the La Marzocco Cafe before May 1st, or sign up by April 1st to receive the premier shipment from our newly launched Home Espresso Subscription! To see the full menu at the Cafe, head here.