As the La Marzocco Cafe team gears up to switch Residents once again, we'd like to thank Madcap Coffee for an incredible month! It was an honor to kick off their residence during Negroni Week with three special drinks to benefit the International Rescue Committee. For the rest of the month, we've enjoyed highlighting different countries of coffee origin, as well as an impressive lineup of signature beverages and summery ice cream drinks. Madcap hosted a slew of classes and cuppings and we've been delighted to get to know some of their team members each week. Thanks to Madcap for being our continued partners and to all who worked so hard to make this residence a success. Grand Rapids is a lucky place to have you!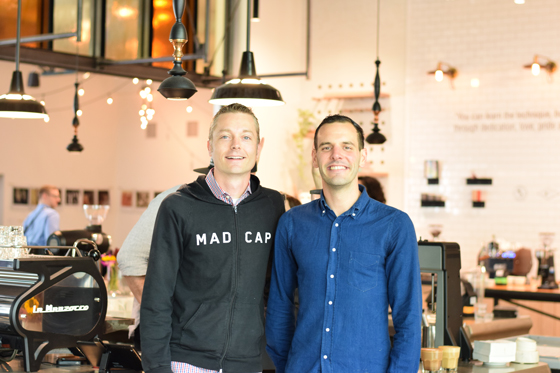 From Madcap's Third Coast we move to the West Coast and welcome Four Barrel Coffee from San Francisco as our next Roaster in Residence! Four Barrel has been a staple in San Francisco's Mission District since 2008. They are a company who aims to be good to their people, and good to the world. Check out their website here.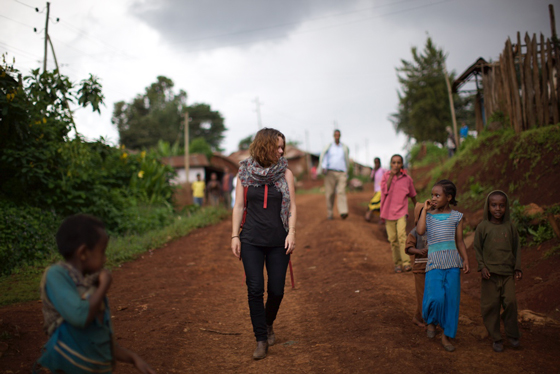 For their Residence, Four Barrel will be pulling inspiration from each of their Bay Area locations, which includes the single origin Slow Bar from their original Mission District shop. The Slow Bar provides a more intimate coffee exchange between baristas and guests. Anchored by the La Marzocco Linea Mini, this will take place along our back bar and will allow guests to experience a menu dedicated to single origin espresso and pour over coffee. The Slow Bar will be open daily from 10am to 4pm during Four Barrel's residence.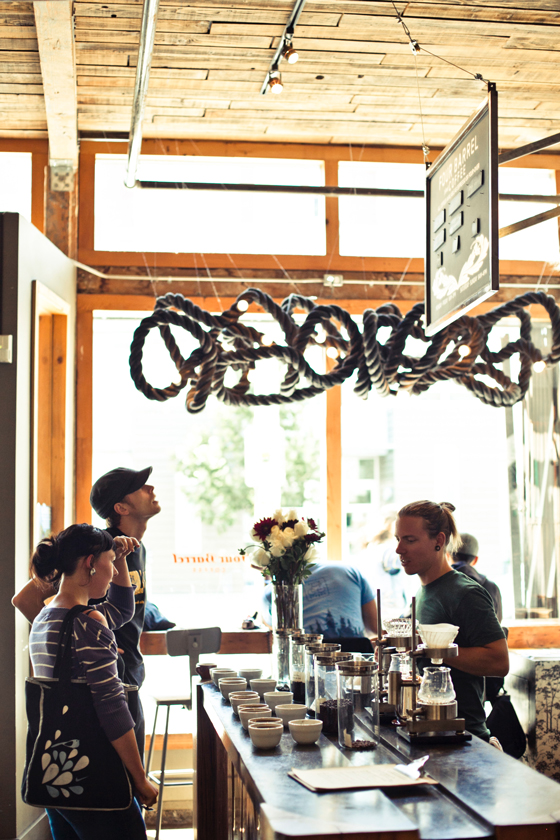 Four Barrel will bringing along their signature Friendo Blendo espresso. With notes of citrus, berry and sweet toffee, this blend is beautiful on its own or swirled with steamed milk. According to Four Barrel, their cold coffee is, "the least oxidized, best-bodied cold coffee we've ever encountered," so naturally we're in eager anticipation to give it a whirl! The Pink Flamingo–described as a strawberry milk cortado–also has us delightfully curious. All drink additions will be made in-house including their almond-macadamia milk, chocolate ganache and dairy-free coconut chocolate ganache.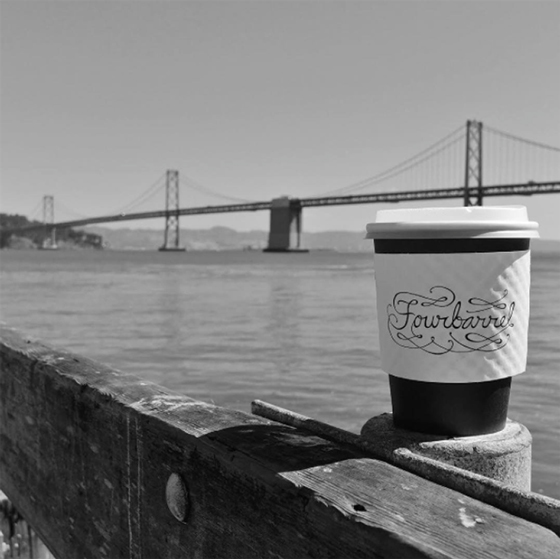 During the first week of their Residence, Carrie Waye, Head Trainer at Four Barrel will be at the cafe running Slow Bar shifts and hosting classes. Be sure to come say hello! Classes include: Better Brewing at Home, Espresso Preparation, Milk Preparation, Cupping and Sourcing, and a special Coffee Pairing with Dandelion Chocolate. Classes are free, but limited (one week only) and require an RSVP. Head to our event calendar for more information and to sign up.
If you haven't yet been in to try Madcap's menu, we highly recommend one of their refreshing signature drinks, ice cream beverages, or a shot of one of their beautiful single origin espressos. We'll be serving Madcap Coffee through Monday, July 10 then welcome Four Barrel Tuesday, July 11.