Walk into the La Marzocco Cafe right now, and it may feel like a dream coffee cocktail bar thanks to our newest Roaster in Residence, Madcap Coffee.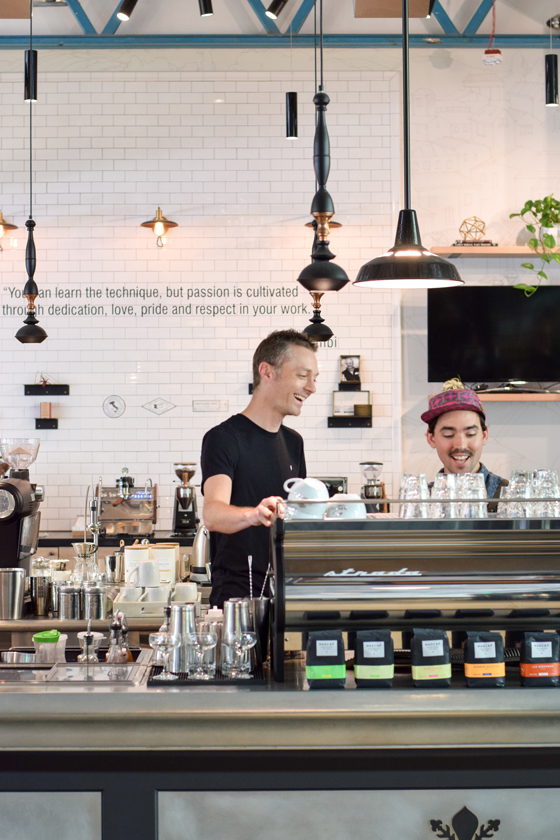 Co-Founder Trevor Corlett relays that they wanted to bring the same feel to the La Marzocco Cafe as in their recently opened coffee bar in the Grand Rapids Downtown Market. This new space is fashioned after a cocktail bar with specialty drinks that mimic cocktails, sparkling beverages on tap and fancy barware to boot. Coffee and tea drinkers alike will love this fun and flavorful menu. Read on for some of the highlights!
Coffee by Origin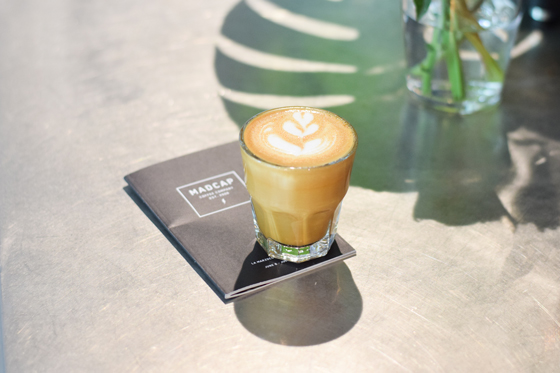 Each week of their residence, Madcap will celebrate coffees from one country of origin. This is a perfect way for guests to experience the uniqueness of each coffee. Last week began with Ethiopian coffees, Colombia is being represented this week, followed by Kenya and finally, El Salvador. Madcap has created free booklets that are available to guests to learn more about each coffee and to take notes throughout their residence.
Signature Drinks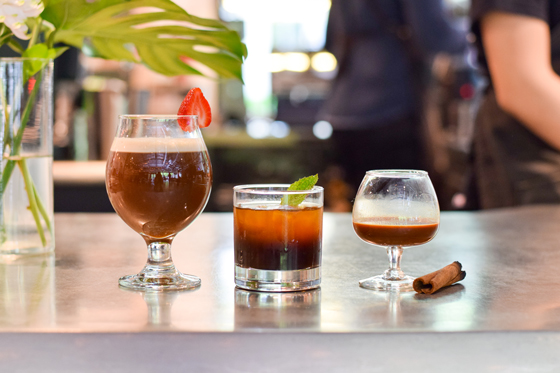 To salute the culinary side of coffee, Madcap has created three signature drinks using unique ingredients and flavors. Buds in Bloom (pictured on the left) combines nitro coffee, housemade strawberry rose reduction and almond milk. Sunday Afternoon (center) is a cool, refreshing swirl of espresso, cucumber water and simple syrup. Smoked cinnamon first permeates the glass for the Almost Perfect (right) followed by a luscious blend of espresso, condensed milk and grenadine.
Drinks on Tap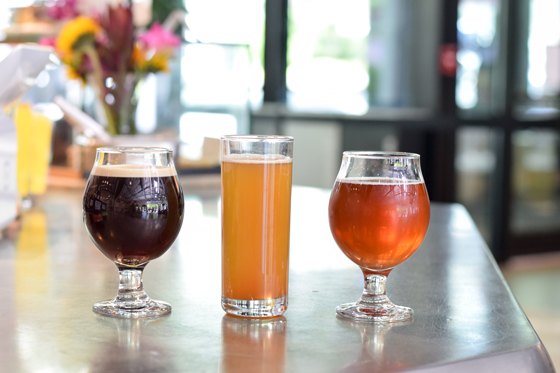 Madcap's menu includes three delightful drinks on tap. Cold Coffee (left) is coffee brewed over 24 hours then flushed with nitrogen to give it a smooth, creamy feel. A riff on the classic cocktail, the Lime Ricky (center) is a non-alcoholic version made with sparkling Old Yunnan Tea, lime juice and bitters. The Sparkling Cascara (right) is a carbonated drink made with dried coffee cherries that steep for 12 hours.
Aloha Friday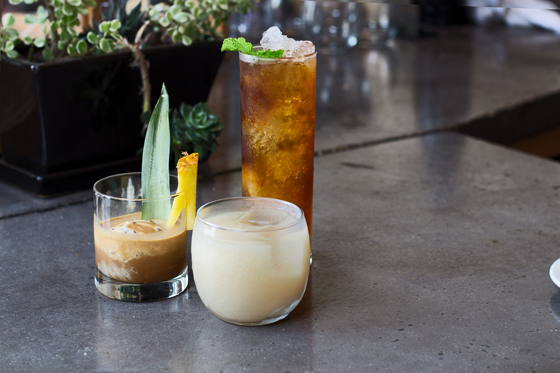 As mentioned in their introductory post, each Friday of Madcap's Residence the Cafe will turn a touch tropical with three island-inspired drinks. The Fancy Plus Milkshake (left) starts with a scoop of ice cream and a shot of espresso which are then jazzed up with a pineapple balsamic reduction. Iced tea, lime and spice syrup and almond milk make up the Easy Stinger (center), and the Summer Crush (right) is swoon-worthy with its tryst of iced coffee, papaya and vanilla syrup and mint.
Ice Cream Menu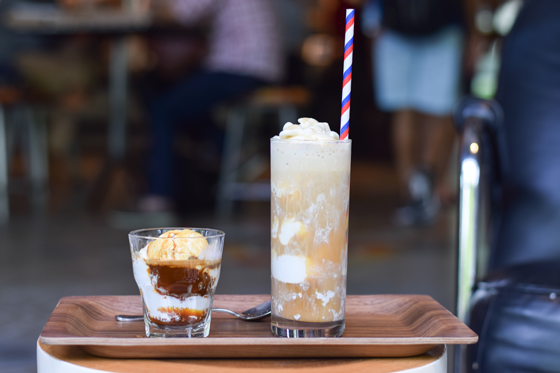 What would summer be without a menu devoted to ice cream? Using sweet cream ice cream from Molly Moon's, Madcap's menu offers an Affogato (left), a Cold Coffee Float (right) and a Classic Espresso Milkshake (below).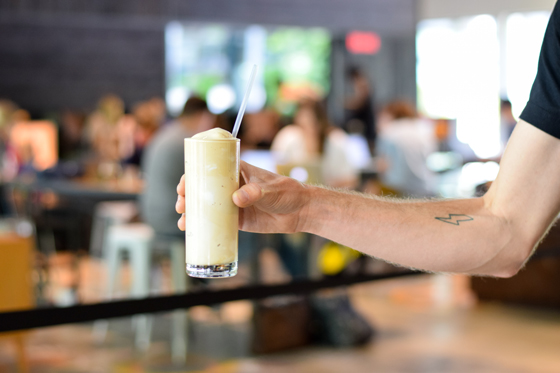 We will be serving Madcap's menu at the Cafe through July 10. To view their full menu, head here, and for Aloha Friday's menu head here.