Less than 10 years ago, the founders of Four Barrel Coffee were in the midst of building out their first space–a roastery in San Francisco's Mission District. Since then, they have forged ahead by opening two more cafe locations. Partnering with some incredible companies along the way, Four Barrel has become an integral and respected part of their community. We're so pleased to have Four Barrel as the newest Roaster in Residence to the La Marzocco Cafe and are thrilled to be sharing their coffee here in Seattle. Read along for some of the highlights on their menu.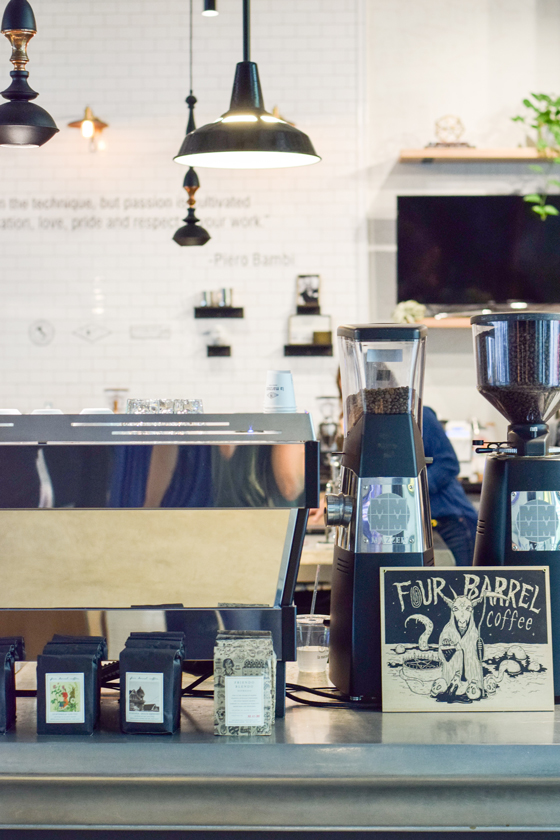 Slow Bar
When planning their takeover of the Cafe, Four Barrel wanted to recreate the concept of the Single Origin Slow Bar from their original shop. The Slow Bar offers Four Barrel's Ethiopia Bulga espresso and the choice of four single origin coffees brewed via pour over. They include Colombia Andino, Rwanda Nyamulinda, Guatemala Los Yuc and Ethiopia Qorema. Guest's who want to experience these coffees are encouraged to wander over to the Slow Bar, chat with the barista and enjoy the sweet nuances of single origin coffee. Slow Bar hours will be 10 am to 4 pm daily.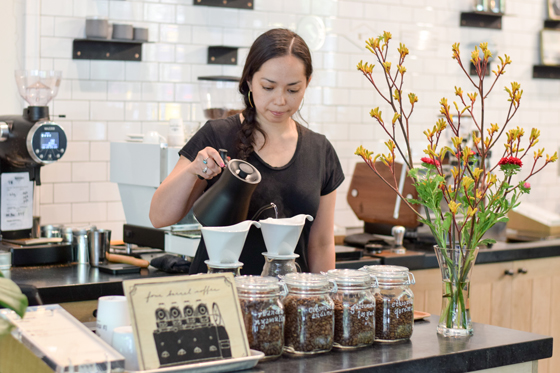 Cold Coffee
For years, the creators over at Four Barrel have been experimenting with cold coffee. Never satisfied with the results of traditional cold brew methods, their new–and soon to be patented method promises to deliver extravagant acidity, luscious sweetness and a clean, crisp finish. We're happy to be offering all three of Four Barrel's recently launched cold coffee options: Houdini which is sweet and syrupy, Limelight which is bright and floral, and Nitro which has all the sweetness of Houdini, infused with creamy nitro.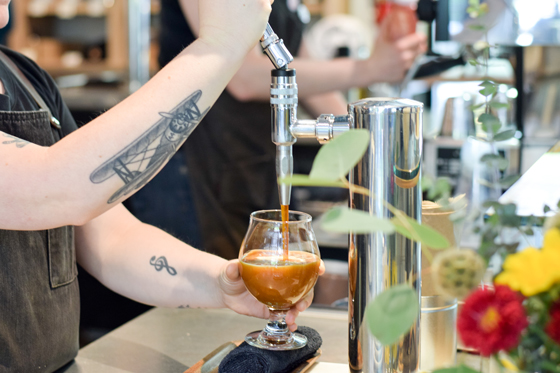 Toast Menu
Four Barrel's menu includes four tasty toast options, an ode to The Mill which they co-opened with local Josey Baker Bread in 2013. Pictured below is the Strawberry Toast featuring Happy Girl Kitchen strawberry-lavender jam, and organic salted butter on molasses brown bread, paired with a Pink Flamingo–a Cortado made with strawberry milk.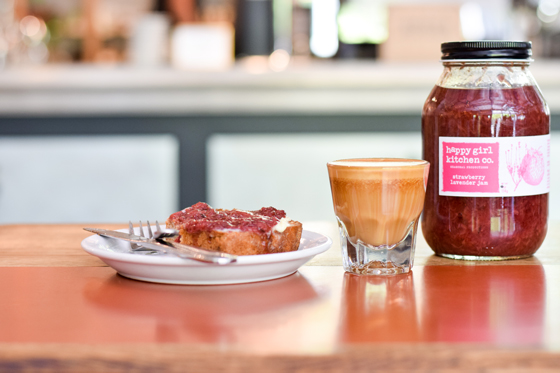 Dandelion Chocolate
Another community company Four Barrel has partnered with is Dandelion Chocolate. All chocolate ganache for their residence is made in-house using Dandelion cocoa and includes a coconut milk vegan option as well. Clean, creamy and not too sweet the ganache is used for both the Mocha and Hot Chocolate.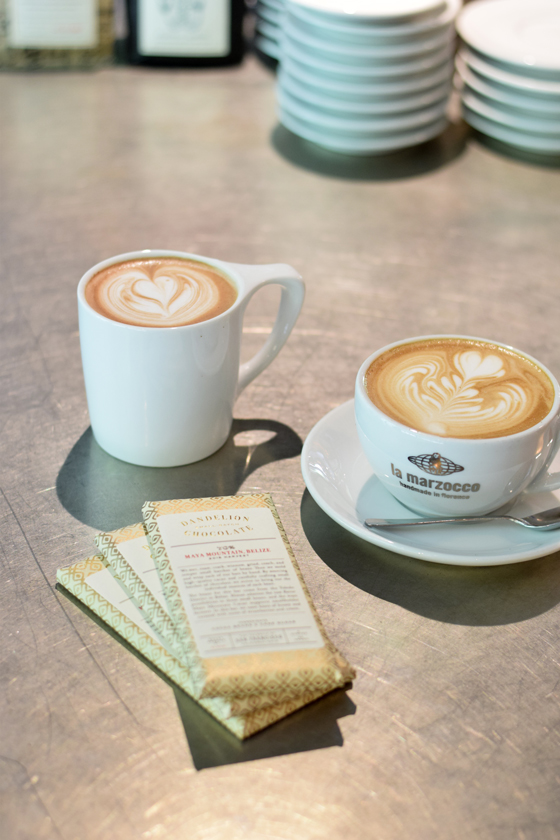 Tea
The Cafe will continue to serve crowd favorite Old Tree Yunnan Red tea from Song Tea during Four Barrel's residence as well as two herbal teas from California based company Leaves and Flowers. For a beautiful and super refreshing option, try the Iced Rosella Mint tea–an elegant mix of hibiscus flower, peppermint and stevia leaf.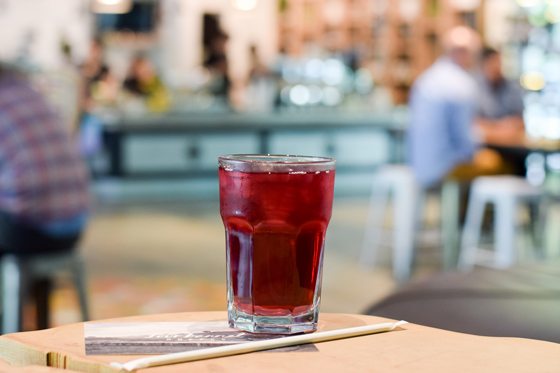 Friendo Blendo
Four Barrel's new packaging is almost as good as what's inside. Their House Espresso Blend, Friendo Blendo is described best straight from the source:
"Citrus flavors swan dive into fresh berry full forward fold, which jumps or walks back into down dog, then ascends into a toffee sweetness sun salutation." –Four Barrel Coffee
How can you argue with that? We recommend trying it in the Canski, a 4.5 oz Americano or  with some velvety steamed milk in a cappuccino.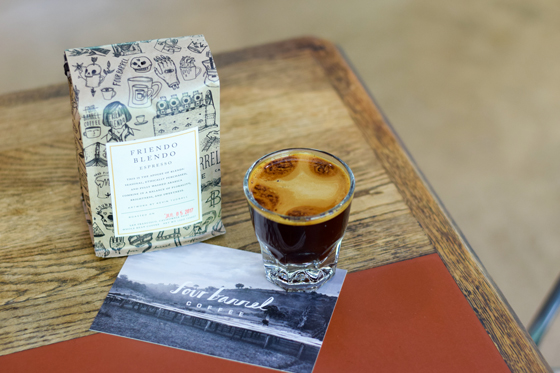 We will be serving Four Barrel's menu at the La Marzocco Cafe through Monday, August 7. Follow along with all the Cafe happenings on our Instagram, Twitter and Facebook accounts.