For the past month, the Seattle community has had the opportunity to experience a taste of Toby's Estate Coffee, our current roaster at the La Marzocco Cafe. We'd like to thank everyone at Toby's who has worked so hard to make their residence a reality. Aaron Owens, Director of Coffee at Toby's, played a huge role in organizing the residence, training our staff, as well as being present to teach several classes and we are very grateful to him! Thanks also to Chloe Langman and Angelika Garcia, both Educators at Toby's, for teaching classes and hosting cuppings. We've felt the passion and respect for specialty coffee that Toby's represents, and it's been an honor having them at the Cafe. Their menu will continue to be served through Monday, June 5.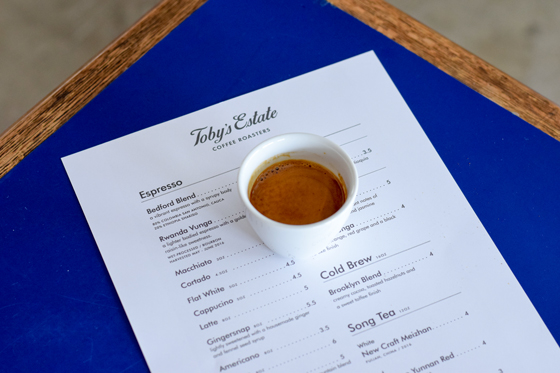 Joining us next with their fun and ambitious menu is Madcap Coffee Company, a coffee roaster and retailer based in Grand Rapids, Michigan. Madcap was born in 2008 through a friendship between Co-Founders Trevor Corlett and Ryan Knapp. Today, the company continues to be driven and inspired by relationships made at every step of the coffee process–from growing and sourcing to roasting, brewing and serving.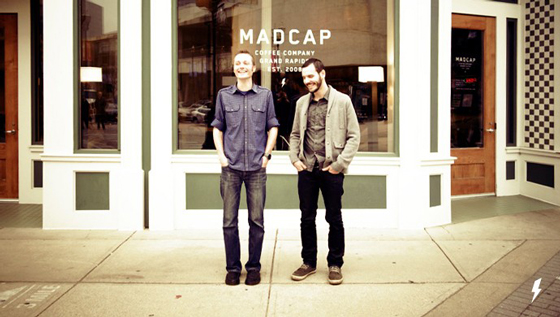 Madcap's menu will showcase a permanent core offering of espresso based drinks, filter coffee, and Song Tea. Each week, the specific coffees will rotate in order to highlight a different source country, with Ethiopia being featured first followed by Colombia, Kenya and El Salvador. Just in time for summer, there will also be three ice cream beverages featuring Molly Moon's Ice Cream available all month!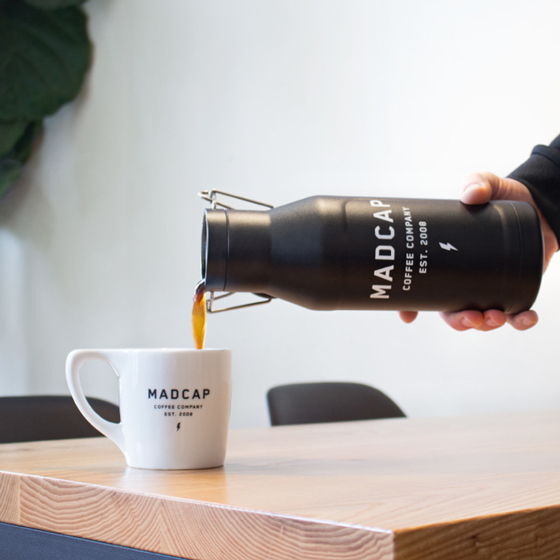 During week one of Madcap's Residence, we will be participating in Negroni Week–a weeklong celebration of the beloved cocktail that benefits an array of charity organizations. The wizards of Madcap have developed three Negroni-inspired espresso and tea drinks and we will be donating one dollar from the sale of each drink to the International Rescue Committee.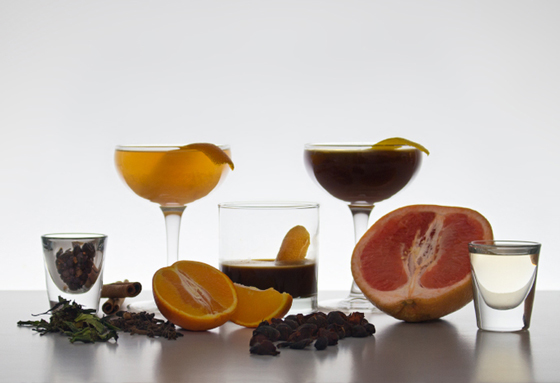 Aloha Friday is a tradition at Madcap that was the brainchild of one of their baristas, Matt Rogers. Once a resident of Hawaii, Matt brought the island tradition of wearing Aloha Shirts to his cafe shifts on Fridays and as the idea took hold with the team, they began creating island-inspired coffee drinks to go with it. The barista's take turns crafting drinks, which are then featured every Friday. Madcap will be sharing some of their favorites with us–like their espresso and pineapple milkshake–each "Aloha Friday" of their residence!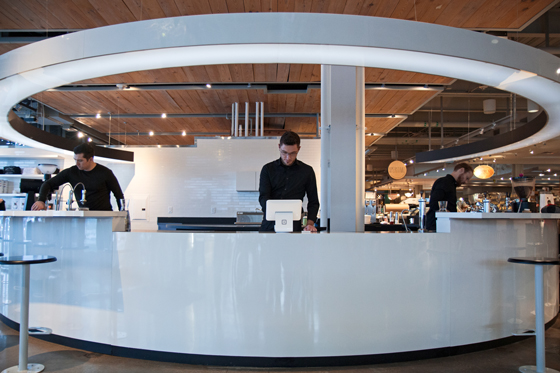 The good folks at Madcap are eager to meet and form relationships with the guests and community at the Cafe. Trevor and Ryan will both be at their launch party on June 9th so be sure to come say hello! Several team members will be present throughout the month hosting an impressive lineup of complimentary cuppings, classes and hang out sessions that will focus on a variety of coffee topics. For more information and to sign up, head to our events calendar. Madcap's residence begins Tuesday, June 6.