Throughout October, guests to the La Marzocco cafe have been treated with Intelligentsia's thoughtful coffee menu and creative tea program.  We've had the privilege of having several of their team members join us in Seattle to host complimentary classes with topics ranging from milk preparation to home barista tips to getting that perfect extraction.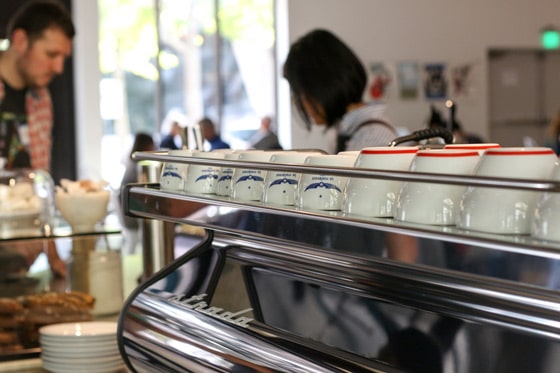 A highlight of the month was Intelligentsia's 21st birthday party – a raucous celebration here in the cafe complete with piñatas, pizza, and age-appropriate drinks!
The custom ceramic espresso and cappuccino sets made by notNeutral just to mark the occasion of this month's residency are just one way Intelligentsia demonstrated their attention to detail.  We'd like to extend a huge thank you to those who worked behind the scenes, those who traveled to the cafe and everyone else at Intelligentsia who worked so hard to make their residency a success. To our guests who haven't yet checked out their menu, we highly recommend doing so before we switch to our new resident on November 2nd.
In November, guests at the café will have the opportunity to experience coffee culture from the Southeastern-most part of the country, as we welcome Panther Coffee from Miami, Florida.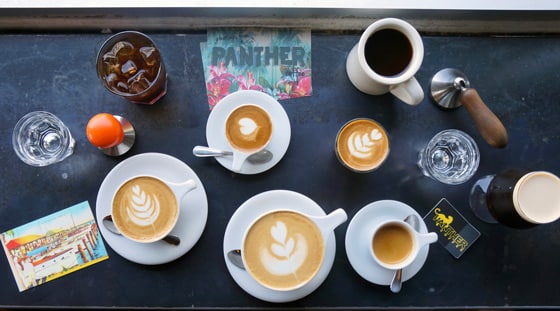 Founders Joel and Leticia Pollock, who have 30 years of combined experience in the coffee industry, visited Miami in 2008 while still living in Portland, Oregon. During their trip, they realized specialty coffee was non-existent in Miami and were inspired to move to the area to start both their family and their company. In 2010, Panther Coffee was born. It began as a roastery, but quickly expanded with a first retail location that opened in 2011. The family-owned business–and the specialty coffee it serves–has been embraced by Miami, and today Panther has three retail locations with plans for a fourth, in addition to a coffee education lab.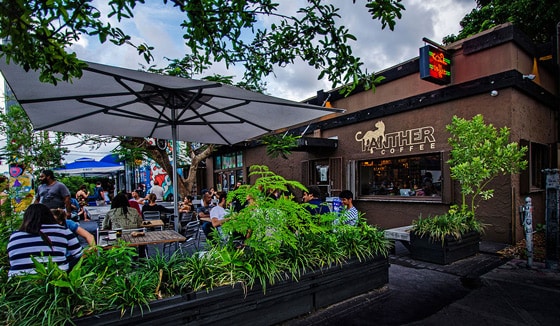 Panther's team works closely with coffee growers, selecting green coffee based on taste as well as individuality and origin. It is then meticulously roasted in small batches, with care taken to highlight the natural sweetness and subtle flavors of each coffee, before being thoughtfully served to guests. Two espresso blends will be offered on Panther's menu: East Coast and West Coast. The East Coast blend boasts a creamy mouth feel, medium body, with notes of chocolate and a sugarcane-like sweetness. The West Coast blend has a lighter body with notes of malted chocolate and grape with a silky finish. The single origin coffee being served all month will be Finca Kilimanjaro from El Salvador produced by Aida Batlle.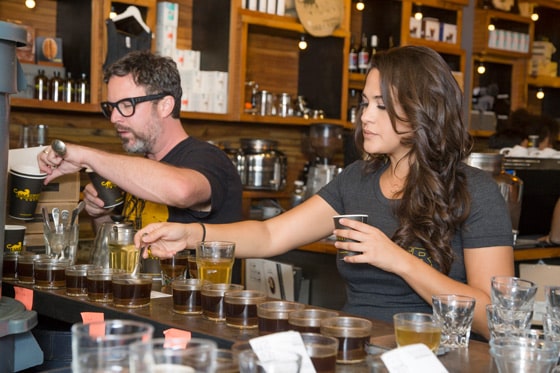 Help us welcome Panther Coffee to Seattle at their Launch Party on Wednesday, November 2 from 6-9 PM. Food and drinks will be served, including Miami-inspired empanadas and a special cascara mimosa. KEXP's own DJ Morgan will be playing a special mix of Pacific Northwest indie rock, pulling our two coasts together for a fun evening of food, drinks and music.
Panther Coffee begins their residency on Wednesday, November 2nd.